The final day of Crossroads 2014 ended with Woodstock. After three days that featured performances by Shaan, Dualist Inquiry and Jennifer Rene, the last day had Sukhwinder Singh performing at the main stage. The popular singer decimated the whole crowd at Shri Ram College of Commerce with his extreme vocal range and melody.
The internationally acclaimed singer performed for around two hours at one of India's biggest college fests.
He was accompanied by his team of spectacular musicians and dancers to add some flavour to the night. Just before Sukhwinder Singh was about to start, his Microphone Tech and his Female accompanist sang two songs each to get the crowd going.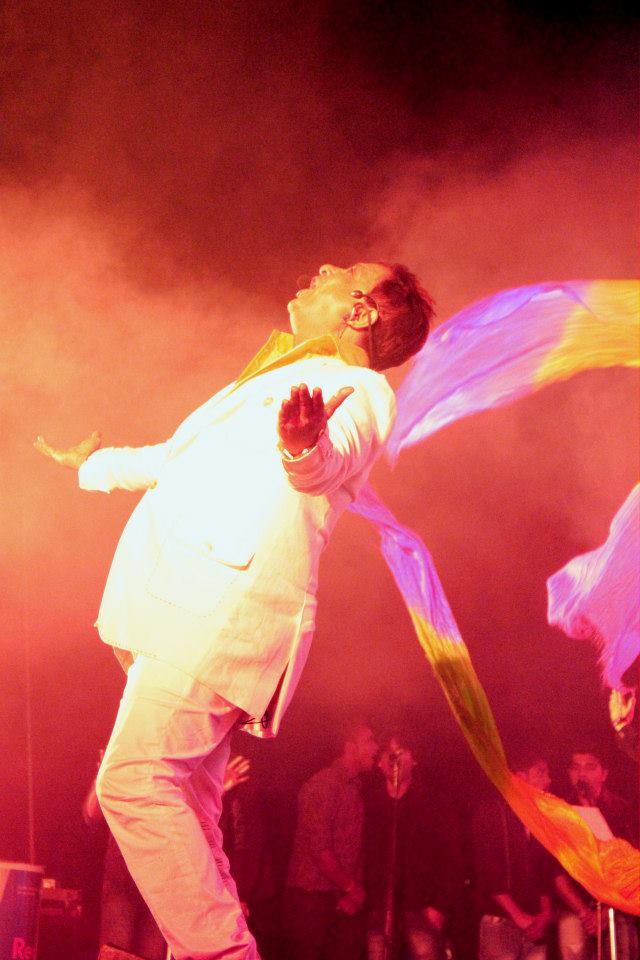 Sukhwinder Singh finally started his performance at 6 30. His first song was Jai Ho, the Grammy Award winning song from Slumdog Millionaire. His set also included songs like Chaiyya Chaiyya, Haule Haule , Bidi Jalaile , Dard – e – Disco, Dhan Te Nan, Marjani Marjani, Saki Saki, Lagan Lagi, Chak De India, Ramta Jogi and a few more.
Every song that was sung, was accompanied by the dancers who were dressed in vibrant colours. Often, in the middle of songs, he would start a vocal – instrument jugal bandi between himself and his musicians. There were also times with songs like Bidi Jalaile, when he would ask the audience to clap while he sang and the audience would blissfully oblige.
He finally ended with a repetion of the song Jai Ho, bringing the concert to a befitting full circle and then signed off at around 9 15 in the night. Apart from the whole Parking lot, a third of the whole college ground was occupied by students who couldn't stop dancing. And with that, Crossroads came to an end.
Image Credit: Abhinav Arora for DU Beat