Day three of Crossroads kicked-off with the Exuberance – the Western Dance Competition. The event was organised by the Western Dance Society of Shri Ram College of Commerce (SRCC) – Panache. The competition was split into two categories – duet and group dance.
The judges for the events were Meher Malik, renowned belly dancer and founder of Banjara School of Dance, Jyotsana, also from Banjara and Anubhi Jindal of Dance Works. Meher Malik is known for her performances at popular Indian dance reality shows such as India's Got Talent and Just Dance.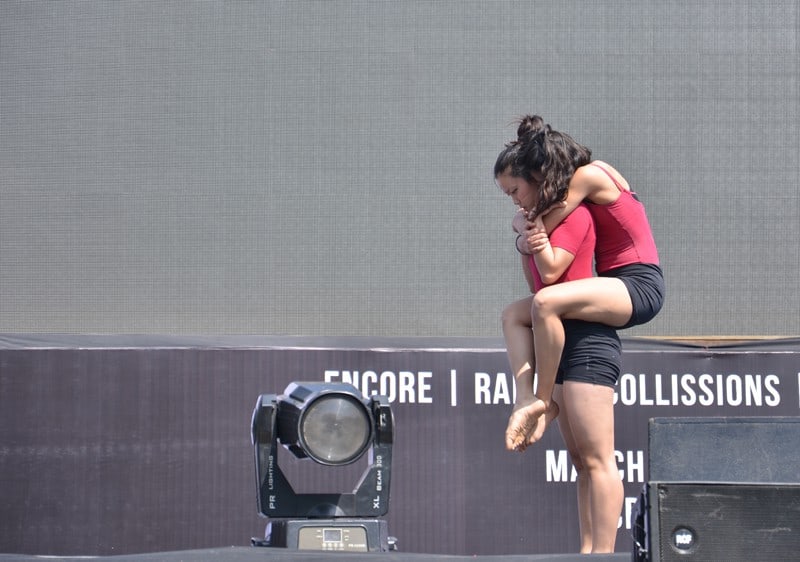 Among the ten pairs competing, Aseng and Somya of Kamala Nehru College emerged as winners at Exuberance's duet competition. The runner-ups for same were Ravish and Kritika.
The group dance was won by IIT-Delhi's 15 member group from their dance society 'We-Defyn'. The president of the society Akash Singhal, a fourth year Biotechnology student at IIT-D seemed elated and excited about the win. "This is our eleventh win in this season which is a great thing. The crowd connects with us well and that helps us in winning these competitions", says Akash.
IIT-D has won major dance events in the recent past at various colleges of Delhi University including Lady Shri Ram College (LSR), Sri Venkateswara College and Sri Guru Gobind Singh College of Commerce (SGGSCC). IIT-D was followed by SGGSCC at the second place in the group dance category. Shambhavee Sharma of LSR took away the prize for the Best Star Performer.
The highlight of the event was Meher Malik enthralling the audience with her powerful moves at the stage after all the performances by the participants were over. "All the performances were tightly packed and participants put up a great show. The crowd was great and I enjoyed it a lot performing here", said Meher Malik on the competition and her own performance at SRCC's Crossroads 2014.
Ishika Gupta from our team catches Meher Malik for an exclusive byte!