Lots of food joints around but confused as to where to head first? To a place which would be light on your pocket and serve food as delicious as would bombard your current diet chart? Well, here is a list of food joints which you MUST visit to flaunt how amazing your life at DU is!
1.Y not Chinese
Popular among the students as YNC, this place is located in Kamla Nagar market. The place is entirely air-conditioned and can accommodate 40-50 people at a time. Being light on your pocket, the place offers a variety of dishes from Chinese to Tibetan to North Indian. The quantity of food is more than sufficient and the quality, good. A variety of momos are served here, ranging from steamed to fried to tandoori to achari momos! A nice décor with dim lighting makes a lovely ambience. Cost for two- Rs. 250/- approximately. Read an extended food review, here.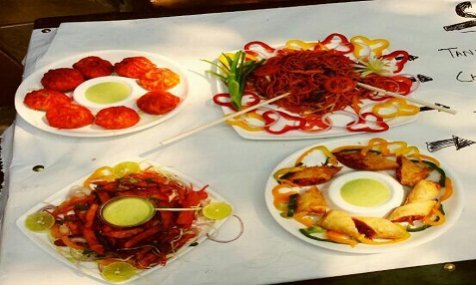 2. Chacha ke Chole Bhature
In the streets of Kamla Nagar market, this shop has found a little space for itself.  Known to every DU student, this place offers a respite when the thoughts of oily food divert a student's attention during the lectures. The shop is always surrounded by students. Although you have to stand and eat as it is not a proper restaurant type of place, the taste of the ever-popular dish offered here makes the struggle bearable. One plate costs around 30-40 bucks.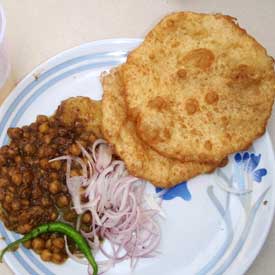 3. The Big Yellow Door
Known as BYD among the students, the place is rather innovative with a yellow inclined door rather than the usual doors seen around. The menu ranges from cheese fries and salads to The Flying Chicken Pizza and various wraps. An interesting range of milk shakes like The Kit-Kat Shake lure the students to come here even when they know that there might already be a long queue of students outside the door waiting to get seated. All the items are offered at a reasonable price and 'Go Creative' seems to be the motto of this place which is located in Vijay Nagar. Cost for two is around 250 bucks. Read the extended food review, here.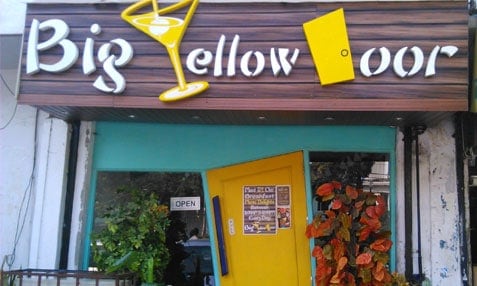 4. My kind of Street Cafe
Located in Amar Colony, Lajpat Nagar, the place serves as a hot spot for South Campus students. Bright yellow walls and a green door is obviously one of the attractions but  games like monopoly which are offered here makes the place an engaging one. Cheese-filled momos and the desserts are the things to look out for. The 'make your own order' menu card promises to catch your attention.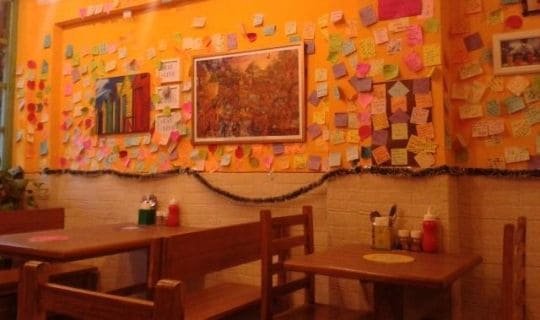 5. Tom Uncle's Maggi Point
Located near Daulat Ram College, this place is what comes to a student's mind when one talks about maggi. Maggi with all sorts of different  varieties, which are around 20, is served here. This place has been popular since ages and  is really cheap. Variety. Within your budget. Must visit.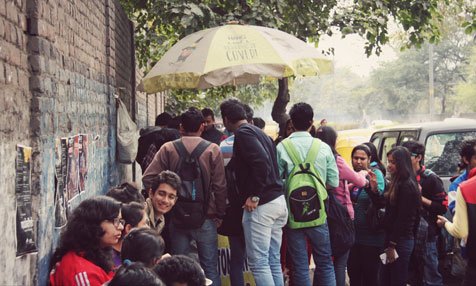 6. Majnu ka Tila
If you love to taste different varieties of food, Tee Dee, located in the streets of Tibetan refugee settlement, Majnu ka Tila, should be on your list. Tibetan and Chinese dishes are offered here. Thukpa, Thentuk and Gyuma are the most famous dishes served.  Apple beer is the highlight of the place. Cost for two: Rs. 350-400/-  Read the extended food review, here.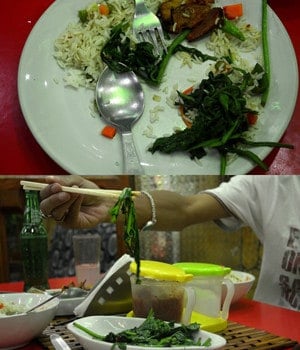 7. Bhelpuri outside Hindu College
If you are a fan of street food, then the right spot for you to have the best bhelpuri served in the campus is the bhelpuri served outside the Hindu College. More quantity (even a single plate is sufficient for two people), less cost. Don't forget to carry your water bottles as the bhelpuri is really spicy! One plate costs around 20 bucks.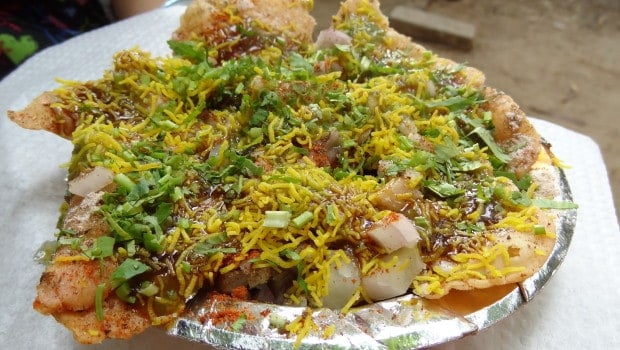 8. Bittoo Tikki Wala
Popular among the students as BTW, this place is located in the North Campus and is yet another hotspot of street food lovers. The tikki served here is delicious and is offered at a reasonable price.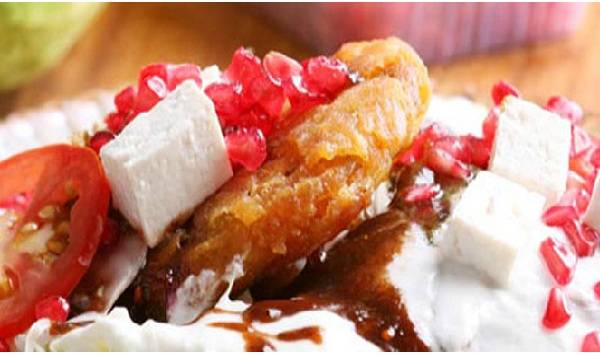 9. D- School
Famous for its canteen, the place is always bustling with life. A lot of dishes are there on the menu but the non-vegetarian ones are the best compared to all others. The canteen is affordable and is always filled with students from North Campus so that you can always spot one of your old friends around. Being a fresher, this place should be on your flaunting list!  JP Tea Stall is a favorite of  the students too.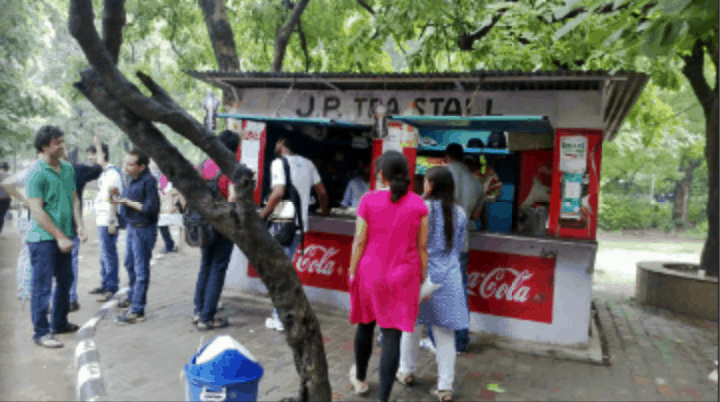 10. QD's
Located in Hudson Lane, Kingsway Camp, Satya Niketan, the place is known for its tandoori momos and other Chinese cuisines. It is a proper dine-in spot where one can relax after a tiring day. The food is delicious. Every student should visit the place at least once in his/her college life. Groups of friends can be easily spotted chilling out here. Coolers like 'Jump Up and Kiss Me' are popular among the students in summers and help in beating the heat. Even if you are not used to tasting new dishes and stick to your favourites, this place will definitely have something for you! Cost for two is around Rs 350- 400.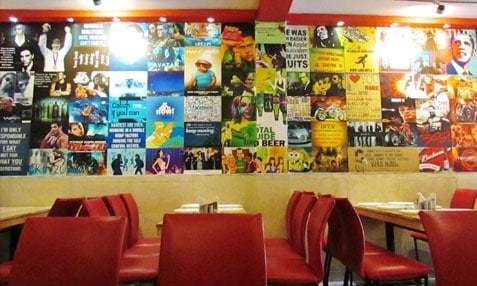 Keep visiting places, wishing you a fun filled and tasty first year!