On the third day of Crossroads 2014, Demeanor, the Fashion Society of Shri Ram College of Commerce (SRCC) organized the Fashion Show Competition. The event commenced with the performance of Sri Aurobindo College at 4 p.m. on the main stage. The competition was judged by Ms. Konica Kant, who has been the Winner of Timeless Beauty and was the Miss Femina 2014 Delhi finalist. Each team was given 10-12 minutes for its performance. A total of eight teams participated in the event, the performance of Demeanor being the non-competitive one. After the performance of Demeanor, FBB models showed up their Spring-summer collection, followed by the models from Red Chief.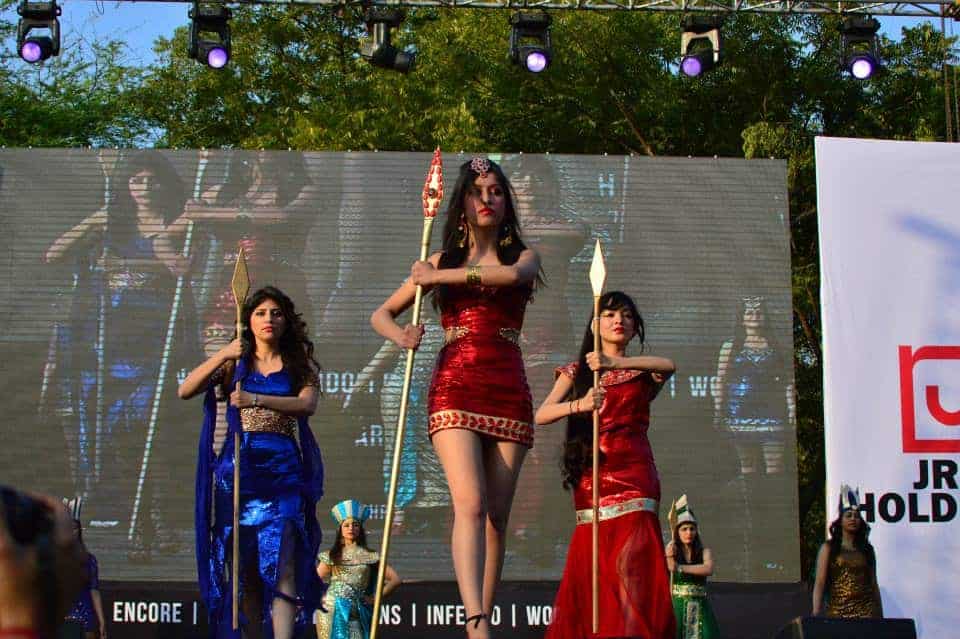 Ms. Konica, the judge for the event said "The competition was well organised. Overall, I can use three words for the event – it was good, tough and interesting. I personally liked SRCC's performance a lot."
The prize for the best model in male category went to Rohit Pachauri from Amity University and that of female category was bagged by Kriti Kathreen from SRCC. The first position was shared by Kamala Nehru College and Lady Irwin College, while the second position was bagged by Amity University. The winning team got Rs. 25,000 and shoes sponsored by Red Chief, one of the key sponsors of the event.
Image Credit: Mugdha for DU Beat