Renaissance 2014, Kirori Mal College's annual fest, came to an end with one of the country's pioneer metal bands Parikrama drumming it away to a memorable night.
The evening was opened by Alice Rose from UK, whose offerings included an acoustic, folk cover of Lady Gaga's 'Bad Romance' and a couple of originals.
Next was Andolan, KMC's fusion band and the air filled with melodies of classical Carnatic intertwined with western blues rock. Starting with a cover of Coke Studio Pakistan's 'Aaj Latha Naiyo', they moved on to 'Manmohini' and then 'Tanha Tanha' from Rangeela before closing it off with their original bluesy number. Andolan's magic was followed by Aadhya, a local band, which gave the crowd their much needed staple of Sufi rock by starting with 'Allah Hoo' and following it up with 'Teri Deewani' along with a couple of others.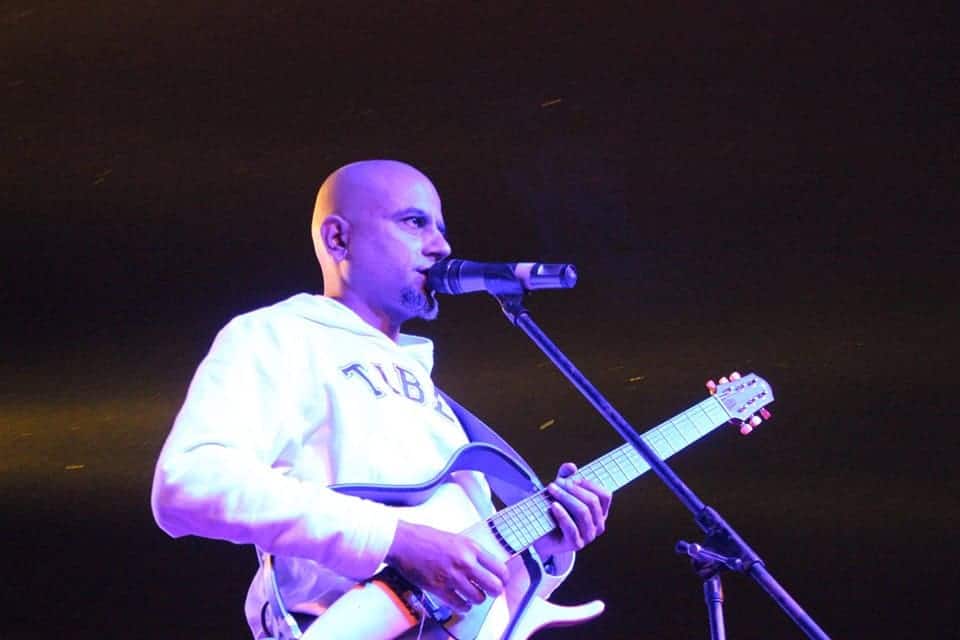 By then the sky had turned windy and as the night's main attraction seized the stage, the weather played the perfect companion to the music. Returning to the college after two decades, Parikrama lead vocalist Nitin Malik reminisced about their time in the North Campus and how the band was formed inside the KMC Musoc room. From old favourites like 'And It Rained', 'Vapourize' and 'Am I Dreaming' to the newer 'Sweet as Sugar', the band laid siege to the crowd. Particularly admired were the lead guitarist Sonam Sherpa and the violinist Imran Khan, with Nitin Malik's impressive vocals ending the session with a cover of AC/DC's 'Highway To Hell', making Renaissance 2014's closing night a roaring success.
Image Credit: Sahiba Chawdhary for DU Beat