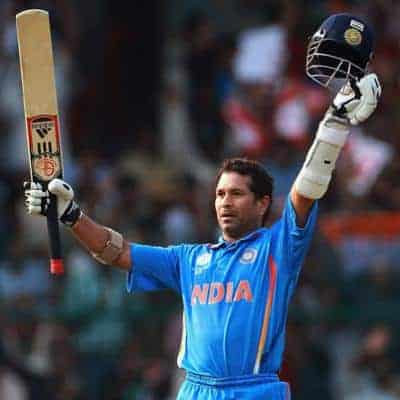 When an idol of a sport decides to retire, we often see it as the beginning of a decline altogether. The man who could single-handedly raise an entire country to euphoria and leave them in the dregs of despair in absence is someone who cannot come often enough in any sport.
Sachin Tendulkar and cricket began their relationship much before his discovery, the records and the popularity. It began with a father trying to curb his son's mischief. From there, to setting school records with Vinod Kambli, playing for the state team and finally, the Indian cricket team – the transition from gully cricket to nationals took him a mere five years. Tendulkar made his test debut againstPakistan aged just 16 years and 223 days.
Twenty three years later, he's arguably the greatest batsman who ever lived with the honor of being part of the 2011 World Cup Champions, winner of the Garfield Sobers Trophy and the most prolific one-day run scorer to date. Talk to any Indian on the street, and Tendulkar is a surprising metaphor for hope. It could be because of the rags to riches story, or the one-hand save of Indian cricket.
No one can deny the massive contribution he had to the enthusiasm with which the sport is perceived or the mountain of records he has left standing. From Srinath to Ganguly, the amassed tributes were insufficient to cover all that had to be said.
Perhaps, the closest one could come to expressing the passion of the Indian fan is the popular phrase used amongst them, "Cricket is my religion and Sachin is my God."
If not a God, then definitely a mortal who could pull people from their kitchens, shops and rooms. To just watch.