LECIN ( Let's  Educate Children In Need ), is an organisation that reaches out to children from the underprivileged sections of society, and provides them with a platform to express their talents in a better manner. Set up in May 2015, the journey began to provide quality education by founder Nupur Bhardwaj from Ramanujan College, later joined by other dedicated students of various DU colleges.
The NGO operates in two slum areas, namely, Indraprastha and Govindpuri. Volunteers and interns visit the slums on weekends to teach and spend time with the kids and understand their growth and improvement. Currently, more than fifty active volunteers are teaching almost fifty students from the age of 4-12 year in both the slum areas.
Other activities undertaken include Kalakriti based on art and craft, Naitikta, relating to moral values and Rubaroo, an interaction activity where children play games and discuss issues concerning them.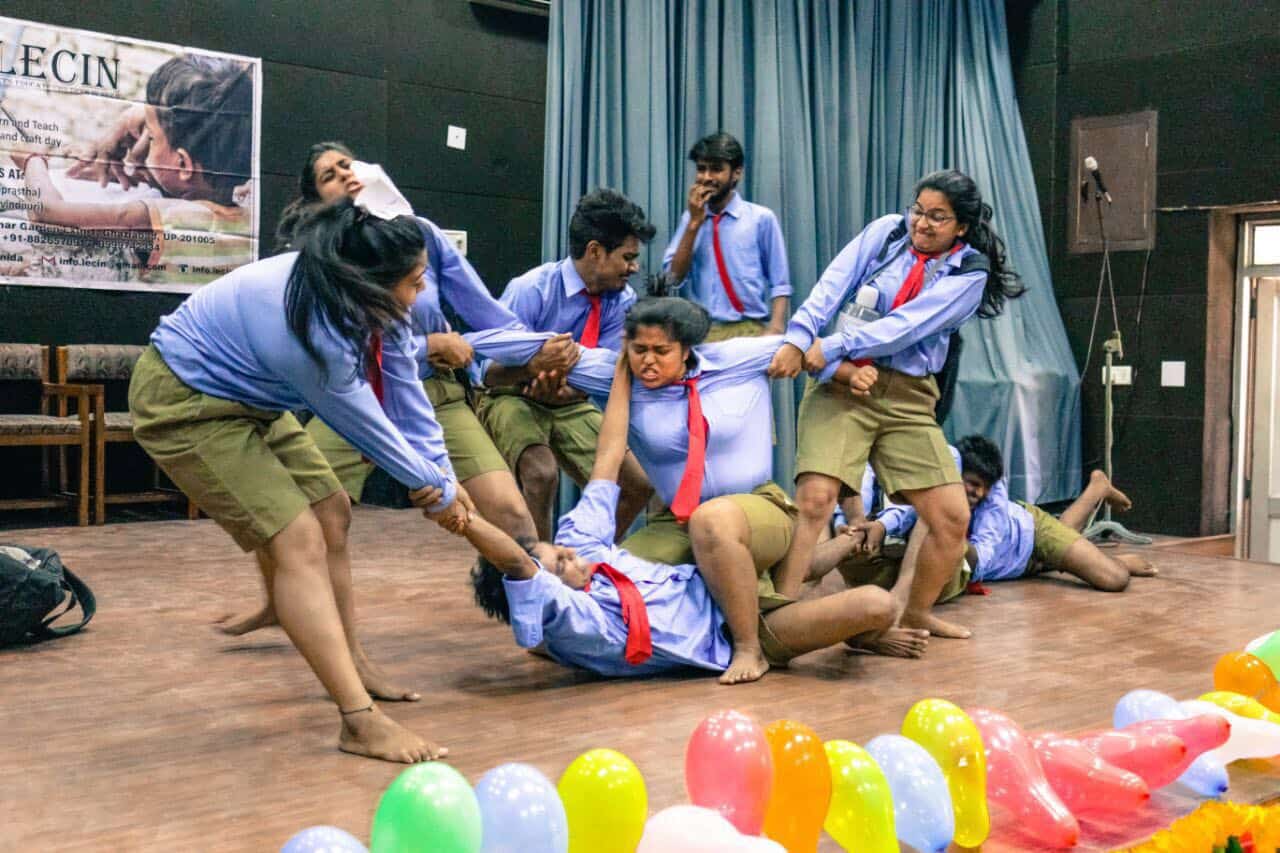 The organisation celebrated their first annual day, Unnati 2016, at the Delhi Public Library, Chandini Chowk. The event saw children performing songs and dancing on Bollywood numbers along with poem recitation. Jazba, the dramatics society of Ramanujan College performed a comedy play themed around childhood followed by an interaction session between the team and the children, where the senior members of the team also shared their personal experiences.
LECIN recently reached the Semi-Finals of the Yuva Chetna Awards as a result of the persistent efforts of the team in educating children.
Funds, absenteeism, and reluctance of parents to send the children remain few of the many hurdles faced by the team, but the positive response from the kids and the bond between the volunteers and kids motivates the NGO to work in the face of challenges.
Read more about LECIN's work and initiatives on their Facebook page.
Inputs from Gagandeep Singh Vaid
Feature image: Harsh Bhatt

Shefali Bharati