It happens so often that you need to hold a meeting, be it for discussing an event, practicing for a competition or for an internship, and a plethora of other reasons. Fixing up a meeting at  a place where you can spend hours brainstorming over the agenda, (without death glares directed at you) and which does not go hard on a student budget, can be a difficult task, but guess what? DU Beat to the rescue! Here's a list of places in Delhi, ranging from shackled colonial buildings to neo-modern cafes, where you can hold meetings and not be badgered or chivied to take leave.
1. Kunzum Travel Café
Reality meets utopia in this unique book cafe. Located in the forever-bustling Hauz Khas Village, Delhi, Kunzum Travel Café is adorned with travel memorabilia. While the ambience sounds tempting, here's the cherry on the cake: they have a 'pay what you like' system, and you are not obliged to buy anything. Beat that.
When can you visit: Tuesday – Sunday, 11:00 am – 7:30 pm
2. Indian Coffee House
One of those old, rusty, dilapidated buildings that refuse to die, with its colonial charm, the location and utility of the place overshadows the ramshackle furniture. This place was meant for conducting meetings. With the provision of outdoor seating, it almost always remains occupied, but morning meetings cannot have a better destination.
When can you visit: Monday – Sunday, 09:00 am – 09:00 pm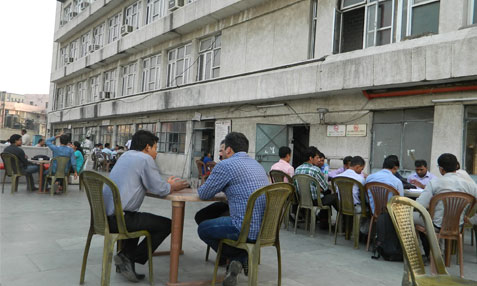 3. Fursat Se – A Cultural Café 
Yet another unique cultural concept, this book café is the nook for creative people. Rooftop? Check. Artisitc décor?  Check. Pay as you like? Check.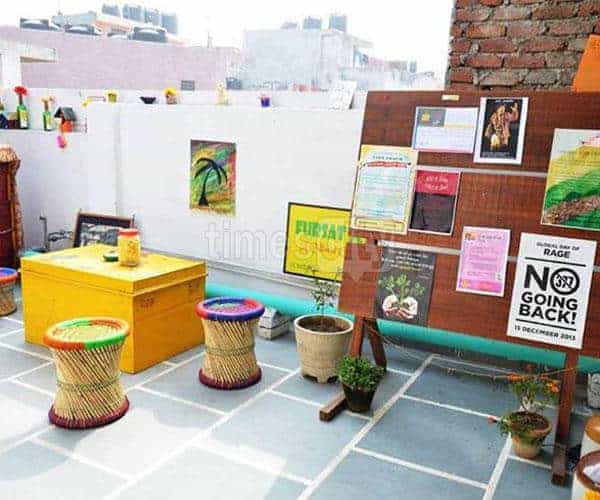 When can you visit: Monday – Sunday, 11:30 am – 7:30 pm
4. Madras Coffee house
It can give a tough competition to ICH on the age of the furniture. Jokes apart, this place can be a good place to meet up, provided you order something. Unlike ICH, however, it has less mobility of furniture.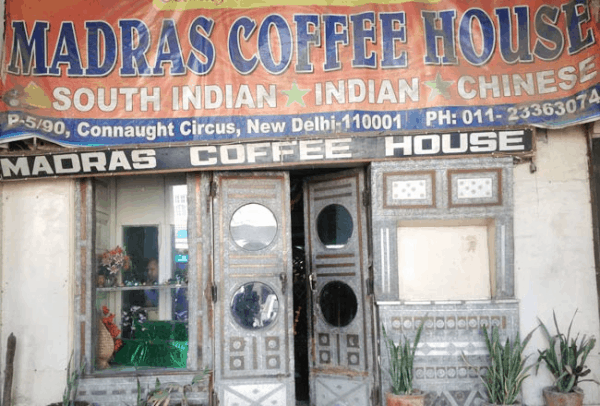 When can you visit: Monday – Sunday, 11:00 am – 10:00 pm
5. Cha Bar
Heaven is for real, and what could be better than having a meeting in heaven. Located in Oxford bookstore, this place redefines the concept of high tea. The ambiance is so professional and spruced up that one cannot want to leave. But you'd need to order in proportion to the hours you wish to bask in the heavenly bliss of this book café.
When can you visit?: Monday – Sunday, 11:00 am – 9:30 pm
Also, no points for guessing, Cha Bar has been our favorite meeting spot too!

For a detailed Cha Bar (Barakhamba Road, Block- N, CP) review, visit here.
6. Triveni Tea Terrace
Located bang opposite FICCI Auditorium in Mandi house, this place has mixed reviews. It is a great pace to meet fewer people. However, if your meeting is scheduled at peak hours, it might not be a good venue.
When can you visit?: Monday to Saturday 12:30 PM to 3 PM, 4:30 PM to 6 PM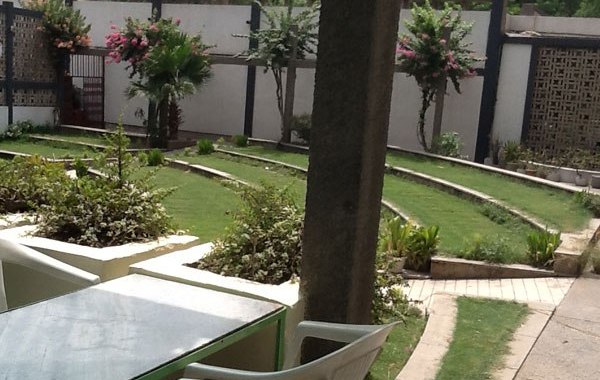 Drop by these places and if you're lucky enough, you might bump into some of the dedicated DU Beat folks!