Problem-solving, digging deep into mysteries, investigation, meticulous attention to details and courage – if all this comes naturally to you, coupled with the belief of treading the less-travelled path, private investigation might be your calling. Add to it a strong sense of integrity and a taste for adventure and risk-taking, and you know for sure what you are meant to do.
If you have always loved the adventures and cases of Sherlock Holmes, Byomkesh Bakshi, Hercule Poirot, Feluda and the likes, it is an added bonus and it means you have your theory right. All that needs to be done now is the application of your knowledge into situations which demand speedy inferences and investigations.
Job profile
No wonder Hercule Poirot, Inspector Dalgleish, Inspector Clouseau, Cordelia Gray, our beloved Sherlock Holmes and his Indian counterpart Feluda have brought glory and glamour to the profession of investigation, we need to get to the nitty-gritties. This is a job similar to and different from that of a policeman.
As a detective, you are supposed to investigate spurious events (mostly of a criminal nature), and other such suspicious activities. The work encompasses digging facts by putting your communication skills to the best use: making enquiries using various techniques, without the knowledge of the person being pursued, or in other words, undercover investigations. The job may take the form of an independent detective solving a case on his own, or assisting lawyers, businesses, insurance companies, investors and the public.
Projects include surveillance, fraud investigation, tracing missing persons, investigating commercial piracy, private matrimonial/business alliances' preliminary investigation, among several others.
Qualifications and Institutes
Apart from working knowledge of the law, computer skills etc, a graduate degree is taken as basic qualification. The following combinations of courses provide the requisite skills:
Dr B R Ambedkar University, Agra — MSc Forensic Science (

www.dbrau.ac.in

)
University of Mysore — MA in Criminology and Forensics (

www.uni-mysore.ac.in

)
National Institute of Criminology — Master's in Criminology (

www.nicfs.nic.in

)
The Indore Christian College, Indore (

www.indorechristiancollege.com

)
The National Institute of Private Investigation, New Delhi
Lancers Network Limited, New Delhi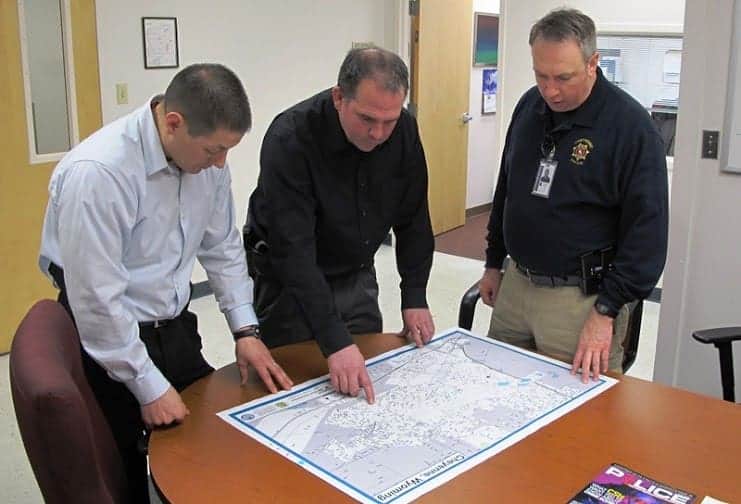 Remuneration
In a private investigation agency starting salary would be somewhere between Rs. 6,000 to Rs.15,000 per month or between Rs. 1,25,000 to Rs. 2,50,000 per annum. An experienced private detective with repute may earn higher and have unlimited perks. Corporate Investigations can fetch Rs. 5 lakh to Rs. 10 lakh per annum.
Acquiring a leadership managerial position or setting up one's own agency becomes viable after a few years only, once you have established an array of clients and contacts. That said, this profession did feature in Forbes' list of "surprisingly low-paid jobs".
Why is it offbeat?
This is one profession that never loses its charm, whatever the era be. The element of uncertainty and adventure only enhances its challenges as sophisticated technology enters the picture and makes it even more complex.
Another factor that makes this profession unusual is that there are no defined contours to which the job profile is confined. A private detective handles many cases of burglary, extortion, theft, suicide, kidnapping, fraud, murder, rape, forgery, molestation, eve teasing, family cases, undercover operations, copyright infringement cases, cyber-crime, so on and so forth.
Scope
As pointed out earlier, setting up one's own agency becomes viable after a few years only, once you have established an array of clients and contacts. So, for starting out by working for some agency, a list of potential employers can be found on the websites of the Association of Private Detectives and Investigators, Council of International Investigators and World Association of Detectives.
Featured Image Credits: www.telegraph.co.uk
Kritika Narula
[email protected]