Scuffles, violence and threats are not unheard of during the election season. The nomination day saw its repetition. 
The DUSU nominations were scheduled for the 4th of September. Political parties, supporters and candidates waited in the barricaded Chhatra Marg to file their nominations. 
In the official statement released by SFI, the incident occurred around 2:35 p.m. when they were attacked, and their nomination form torn up in front of gate number four of the Faculty of Arts, North Campus by 'ABVP goons'. 
The SFI attempted to file the nomination again, around 2:55 p.m. when they were attacked for the second time. With their nomination forms torn up, and unable to meet the deadline of 3 p.m., the SFI couldn't file their nomination. Only one candidate from the AISF, Alan Paul Varghese managed to escape the violence and submit the form. 
The scuffle resulted in injuries to Vikas Bhadauria, the Delhi State President of SFI and Paramanand Sharma, a visually impaired student. 
Recalling the incident, Utkarsh, the Delhi State Secretariat member of SFI claims that 'around 20' people attacked them the first time and 'over 80' people attacked them the second time.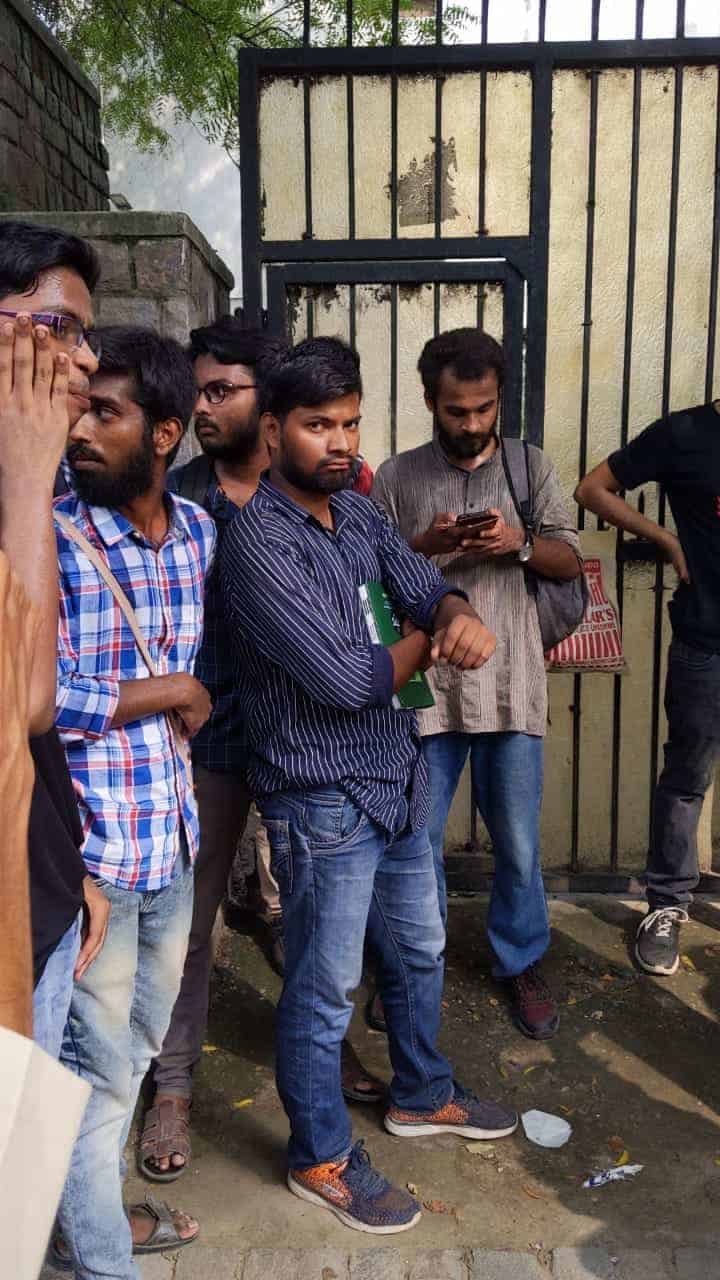 The attacks allegedly continued to the Jawaharlal Nehru University (JNU) where during the presidential debate, SFI members were attacked by the ABVP in the middle of the debate. 
Sources told DU Beat that the SFI were attacked by the same group of people at JNU. 
So far, an FIR has been lodged with the Maurice Nagar Police Station and soon, a writ petition will follow through in the Delhi High Court. 
Allegations from the SFI have always been refuted by the ABVP. Ashutosh Singh, the Delhi Media Secretary of the ABVP said to DU Beat, "No it's completely false. Only the candidates were allowed to enter the premises and outside the authorised premises lot of police force is present. So it's completely a false allegation. As we are winning the elections SFI and AISF are trying to defame us." (sic)
The SFI happens to share a rocky history with the ABVP. This is the third documented attack on the SFI this year. Just a week ago, the SFI held a protest at the Faculty of Arts after three members were attacked near the Vijay Nagar drain. An FIR was lodged in the Model Town police station. 
Feature Image Credits: Jaishree Kumar for DU Beat
Jaishree Kumar