The third and final day at Gargi College's annual fest Reverie'16 started with the energy that was seen at both days 1 and 2. The day was filled with cultural dance events organized by Nazaakat, the folk dance society of Gargi College.
The first event was Alaap, the folk dance solo event which saw 12 artists from around the University performing major Indian dance forms like Kathak, Kuchipudi and Bharatnatyam. The event was judged by Smt. Ragini Chandrashekhar who was elated by the participation and appreciation of classical arts by such a large audience. "In an age where young generation is so attracted to western influences, not that anything is wrong with it, it is so inspiring to see youngsters taking the arts forward."
Annanya Chatterji from Daulat Ram College won the first position. The second position went to Pekhna Kaur from College of Arts while the third position went to Raghav from Sri Venkateswara College.
The event was followed by Thumka, the group folk dance competition which saw participation from 8 teams around the University who showcased a variety of danceforms like Bhangra, Gidda, Bihu, Lavni and more.
The event was won by Maitreyi College who showcased a performance of Haryanvi Folk dance, the Bhangra performance by SGND Khalsa team gave them the second position while Sri Venkateswara gained the third position.
#Results of Thumka, group folk dance event at #Reverie:1-Maitreyi College, 2-SGND Khalsa, 3-Sri Venkateswara College pic.twitter.com/V4BzRMhfUX

— DU Beat (@du_beat) February 26, 2016
The much awaited star night initiated after a delay. MJ5 Dance group showed their impressive moves on many dance numbers and fusions. They night came to an end with Bollywood singer Keerthi Sagathia who performed on songs 'Teri Deewani', 'Lungi Dance' and 'Tera Pyaar Chahida'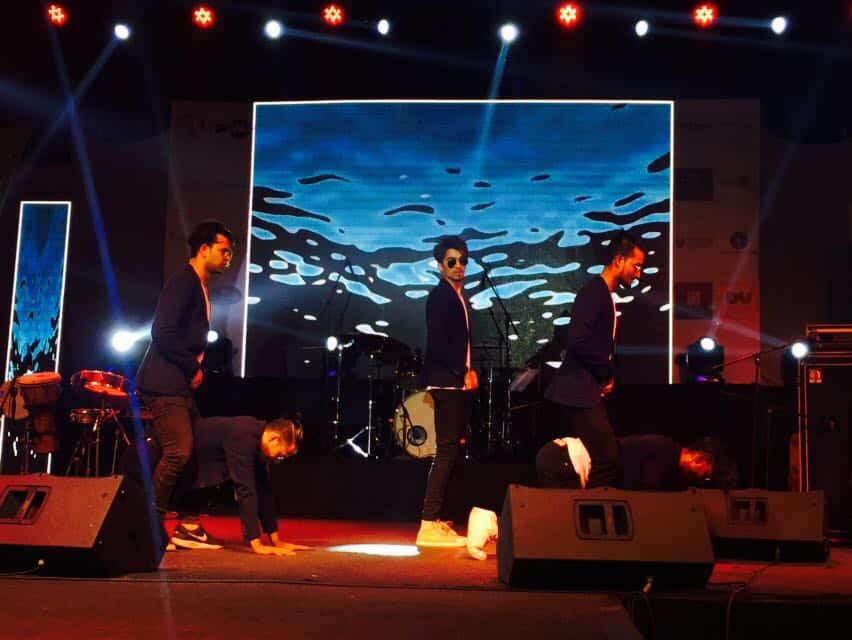 Kartikeya Bhatotia
Shubham Kaushik
Images by Uzma Rehman, Gerush Bahal and Tejaswa Gupta
Feature Image Credits: Tejaswa for DU Beat!