Spektrum, the two-day long commerce & management festival of Delhi College of Arts & Commerce was organized on the 24th and 25th of March, 2014. The festival, organised by the Commerce Association of DCAC was an amalgam of guest lectures, competitive events and the presence of Pulkit Samrat & Bilal Amrohi, the male leads of the upcoming Bollywood movie 'O Teri'.
Guest Lecture Sessions
As the tagline of Spektrum'14 was, 'Amaze. Inspire. Achieve.', the festival opened with inspirational guest lecture by Mr. Maheshwar Peri, Founder, Outlook on the topic 'Right Place, Right Time'. This was followed by another lecture by Mr. Anubhav Khiwani, Founder, Denetim and alumni of DCAC from the class of 2005. Apart from sharing his college memories and experience, the address had an inspirational angle to it too. "The killer instinct is always to prove yourself, so, never give up", Mr. Khiwani said during his address.
The Array of Events
1. Polemic Foe: The Commercial Covert
The event was designed to test the knowledge, speaking skills and confidence of the selected six finalists on topics given extempore. However, this came with a twist, as each round had a covert, who was equipped with helping aid, in form of pointers related to given topic. Hence, along with the said, it also tested the presence of mind, balancing streak and ability to accurately guess and eliminate the covert.
Winner –  Anshul Gupta ( Delhi College of Arts & Commerce)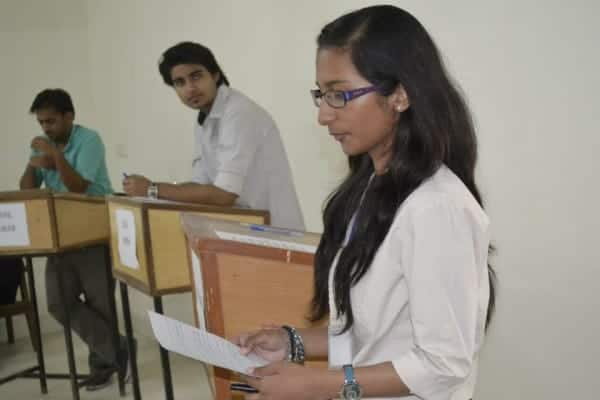 2. Kaizen : The Inventory Management Competition
The event focused on the importance of inventory management in the cost profit relations of an organization.
Winners – Siddharth Jain & Utkarsh Srivastava (Delhi College of Arts & Commerce)
Runners Up – Vaishnavi Pathania & Monica (Motilal Nehru College)
3. The Sensatus Business Challenge
A flagship event of Spektrum'2014, SBC hosted a unique business and idea auction, inviting bids from various investors and arranging for a face off of ideas in front of a distinguished jury.
Winners – Saurabh Jain & Aashika Aggarwal ( Shaheed Sukhdev College of Business Studies)
Runners Up –  Akshay Bansal  ( Shaheed Sukhdev College of Business Studies)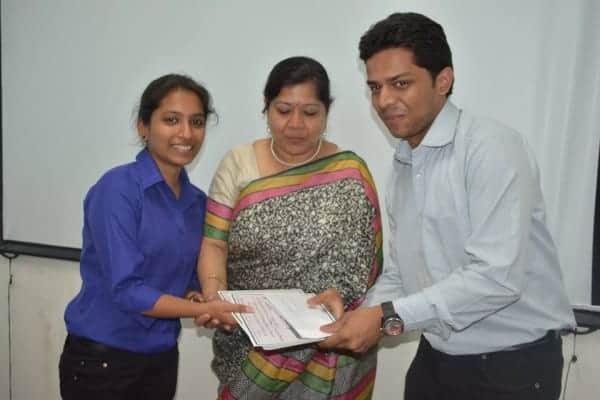 4. Cricket Fever: The Speculation Game
The event put to test the analytic skills, speculation and calculations of all the seventy participating teams in the game which runs in the blood of all Indians – Cricket.
Winner –  Dev Khari & Deepak Kumar (DCAC)
First Runner Up –  Arjun & Rakesh Aggarwal (DCAC)
5. Commusic – The Commerce & Music Quiz
A far more interesting quiz than the traditional grilling & tough question-answers, Commusic questioned the participating  teams on easy commerce & music related questions, something everyone related to. The concept being new was widely accepted as 70 teams participated in the fun filled event that went on for three rounds.
Winners – Sushant Aggarwal & Krishna Chaudhary ( P.G.D.A.V. College)
First Runners Up – Savan Singh & Arunav Chaudhary (Zakir Hussain College/ Ram Lal Anand College)
Second Runners Up –  Shenjit Basu & Ridhiman Roy (Delhi College of Arts & Commerce)
6. Portfolio Perfecto : The B-Plan Competition
A platform for presentation, discussion and improvement of innovative business & entrepreneurship ideas and felicitation of the best one.
Winners – Rohan Kapoor & Himanshu Garg ( Sri Guru Gobind Singh Ji Institute of Technology)
Runners Up – Vipul Vaid & Shivani Garg ( Delhi Technological University)
7. Stock – O- Holic
The event which showcased an artificial simulation of a financial stock exchange with its dynamic streaks of bullish & bearish trends of market. Over 120 teams registered for the event, which went on for more than four hours.
Winners –  Adarsh & Salil Arora (Delhi College of Arts & Commerce)
Runners Up – Dilnaman Singh Sachdeva & Daljeet ( Keshav Mahavidyalaya)
8.  Odyssey – The Treasure Hunt
Winners – Ravinshu Kumar Jain, Rakesh Aggarwal & Prabhat Bahl ( DCAC)
Runners Up – Pramukesh, Ishana & Dhruv (DCAC)
9. Drift Up : The Street Dance Competition
Winners – Fairfield Institute of Management & Technology (FIMT)
Runners Up– Maharaja Agrasen Institute of Technology (MAIT)
10. Colors: The Online Photography Competition
First Prize  – Mahvish Hamid (Hans Raj College)
Second Prize – Chandani Khattar ( Gargi College), Vitthal Bhardwaj (Punjab University)
Third Prize – Nikhil Dhingaun ( DCAC)
The pinch of Glamour : Star Cast of ' O teri'
The closing ceremony of DCAC's Spektrum was graced up by the presence of actor Pulkit Samrat & Bilal Amrohi, who had come to the college campus for the promotion of their upcoming flick – 'O Teri' scheduled to release on March 28th, 2014. The actors were seen interacting with students as well as teachers, distributing CDs , signing T shirts and dancing in their short fifteen minutes appearance to a packed audience desirous of witnessing more of the two leads.
Screams, Energy n Affection.. u guys are Awesome! #DCAC #Spektrum2014 @du_beat @BilalAmrohi @OTeriOfficial pic.twitter.com/pWRu83O3ko

— Pulkit Samrat (@PulkitSamrat) March 25, 2014