Kai Chicken, a very oriental name that boasts of a wide ranging menu, but does it live up to the standards of us DU students?
Location: Kai Chicken is located about 10 steps down the lane from Chowrangee, right next to Bubble Tea Shop (which has shifted) this makes it very accessible. Even though their board is quite in everyone's face, the clutter of Satya Niketan may force you to overlook this place.
Ambience: As soon as you enter this eatery, be rest assured you'll forget that you are in Satya. The place is neat and clean, quite spacious- which comes as a surprise and we could not miss the powerful AC that gives much needed respite.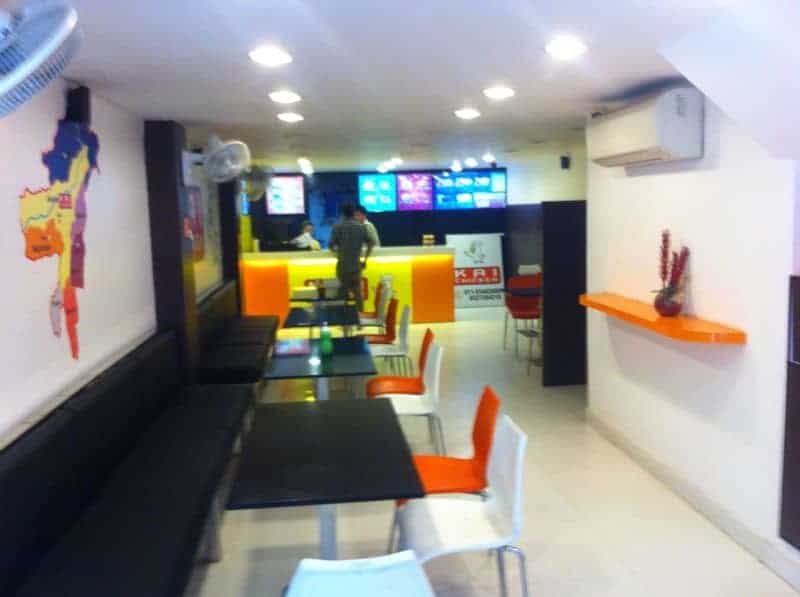 Menu and Food: The most crucial aspect of an eating joint, its food. Sadly Kai Chicken does not fare too well here. We found the burgers to be bite sized, compared to the hogger's delight the menu displayed. The wrap we ordered was mostly cold and seemed half heartedly done up. They do take into account a wide variety of non vegetarian food- mainly chicken and can prove to be a refreshing change for chicken lovers.
Service: It took more than a reasonable amount of time for our food to find its way to our table. This seemed even more unreasonable as there weren't any other customers at the time. However, service at the counter is prompt and we have no qualms whatsoever. The option of home delivery is also there, so you can order Kai right to your PG.
Value for money: Here is where the hoardings get really misleading. They boast of a very student friendly price tag, but it isn't all that friendly. The average cost for 2 for a meal can touch Rs. 400/- if drinks, main course and dessert were to be taken into account.
Unmissables: You can certainly not miss the ceramic- burger shaped jar- that houses ketchup sachets- very eye catching. In terms of food the Chicken bucket and Chicken fingers with the variety of dips are worth a try.