Delhi University's fest season witnesses several societies competing for the top spot at various cultural events, out-performing their rivals and sometimes bettering their previous standards and performances. In the stage theatre category, the theatre society at Ramjas College, Shunya, was ranked best for their play 'Deluxe Hair Cutting Salon.'
The Winning Society at a glance
Shunya, Ramjas College
'Deluxe Hair Cutting Salon,' a play written by Sandeep Shikhar, revolves around the eponymous salon, which is located beside a mechanic's workspace and a pathological laboratory. The world created within the space of the salon and its neighbours seeks to explore the quick manner in which people are likely to find faults with another's character, often forgetting those in their own. The significance of introspection is a pertinent question that the play addresses. The play also brings out the polarity of characteristics present in individuals-a facet of human nature that must be recognised and acknowledged.
On the reason behind their success this year, Shubham Vaish, actor, said, "The entire production worked like a well-oiled machine. A well thought out strategy of work, utmost dedication by all actors in terms of being sincere to their respective roles, and coordinated efforts between both directors in managing time, people and resources is what made 'Deluxe Hair Cutting Salon' a fairly successful play in the DU theatre circuit.""A common reception that we saw for the play, was the appreciation for the acting," he adds. "Every actor, excluding two, played two characters each. Some of these characters had a wide age gap between them, which was a challenge for the actor to switch between the roles. But the portrayal was appreciated by the audience. "A million people often means two million faces, and this is what the play embodies," he concludes.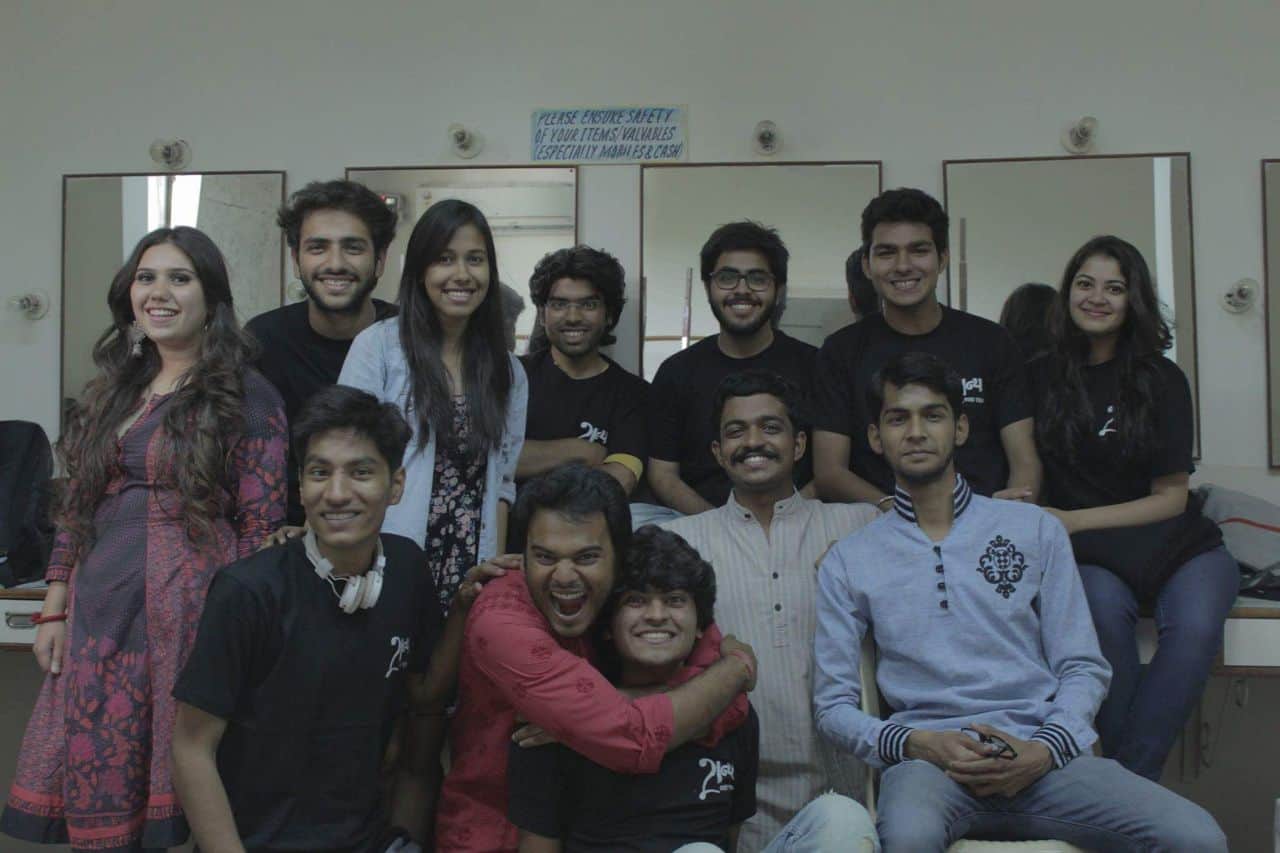 Cast and Crew
Shobhit Bhatia as Bachan
Jayant Chand as Binay Da and Bablu Pandey
Soumik Roy as Das Babu and Pancha Babu
Shubham Vaish as Sanjay and Raju
Kumar Abhimanyu as Bapi and Salesman
Kritarth Sethi as Dilip
Deepak Singh as Customer
Directed by : Shobhit Bhatia and Dewang Mulani
Sound Design and Execution by : Shrishti Chakraborty
Lights Design and Execution by : Dewang Mulani
Production Team : Aishwarya Sharma, Salonee Sharma, Deepak Singh, Disha Sukhija
Winners Tally: Shunya, Ramjas College
'Deluxe Hair Cutting Salon' was staged at 13 different venues this year at competitive and non-competitive events, including India Habitat Centre and Shri Ram Centre, besides the fests at various Delhi University colleges.
The play was adjudged the best play at Daulat Ram College and at Gargi College's Reverie. The play has also secured various other accolades for best direction (at Hans Raj College, Daulat Ram College and Gargi College), best ensemble cast at Gargi College, and best actor and best production team at St. Stephen's College.
Abhinaya Harigovind