Living in Delhi is no less than a scavenger hunt and it becomes more of a roller coaster ride when you are new to the city. Everyday so many people come to city with holding their hopes high but it all starts getting worse in a week when they don't know where to go for all the basic necessities. Well, thanks to new technologies; we have a lot of web and mobile applications to make our life easier in Delhi. Here are top 5 hand picked web and mobile apps just to make your life hassle free.
Voodoo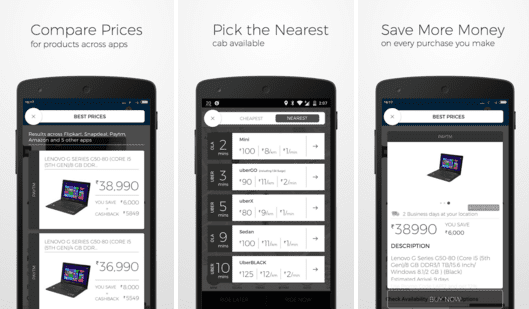 We are sure you won't mind having a digital friend to help you improve your online shopping experience and save you some bucks in the process. Voodoo compares prices across all the shopping apps, gives you fashion recommendation, shows you the availability of cabs, offers coupons and gets you the best deals from the lot. Guess what? you don't even have to launch it before shopping on your favourite apps. it will smoothly pop up at the corner and show you the best offers. Save a little from your pocket money for a pint of beer or may be to buy those fancy earnings you have been looking for!
Get the android app here
Zomato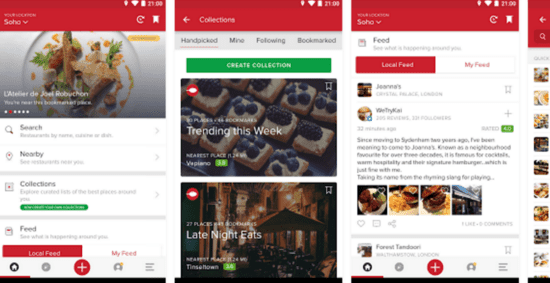 One of the best gateways when your stomach cries of hunger. whether you want to go party with your friends, have food, drink or just a romantic coffee date; zomato has it all. Get amazing restaurants, find reviews and you are good to go. Extremely handy when you are new to the city and wanna know some nice eatouts. Zomato's new feature of ordering food on your selected restaurant is just icing on the cake. Isn't it?
Get the android app here
Grofers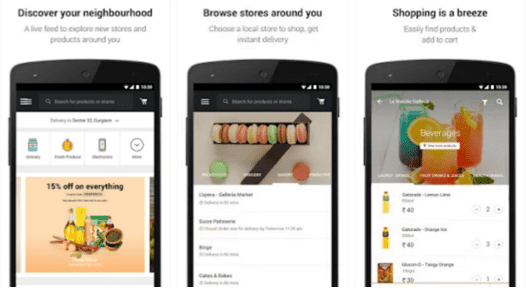 Enough of partying in the new city? Here comes the deal breaker, what about some grocery shopping? Where to go for all your basic homely needs? The most tiring and annoying part that everyone goes through. Tada! Grofers to the rescue. We all can't thank enough Grofers to make our grocery and home shopping and life easy and convenient. Just search the local shops nearby  and grofers gets it all for you. No more grocery hunting.
Get the android app here
DMRC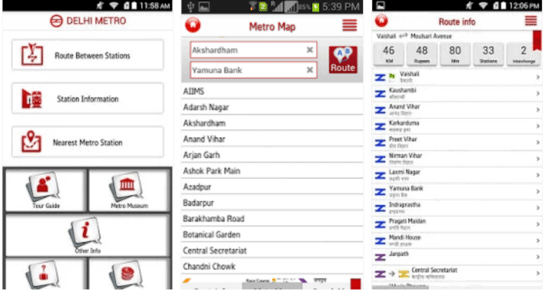 Delhi is incomplete without its metro lines; which has now become lifeline of Delhi. Everyday thousands of passengers travel by metro to their work and many more places in the city. Delhi metro has well connected Gurgaon and Noida making every Delhite's life simple but it gets difficult for people to remember Metro routes for everywhere. Working on offline mode as well; DMRC app assists you all the way to your metro journey even when you go underground and do not have internet pack. Save yourself from Odd-Even rule and never miss on time for your work and meetings. Worry less, travel more!
Get the android app here
Tinder
So you must be wondering why Tinder? the answer is quite simple, Tinder has now become so much popular among masses that people are actually using it for making new friends. It's a great social network to meet new people and talk to them. It comes very useful when you are new to some place and finding people to accompany you in the city of strangers. Who knows you might find your soulmate in the crowd. Wink Wink 😉
Get the android app here
You can thanks us later 😉
Image credits: Google Images