"I will leave my dream college (say LSR) to be in North Campus."
"I will take Maths (Hons) instead of English but I will be in North Campus."
"I am a Delhi-ite but I wish to stay in North Campus."
We everyday come across statements like these. North Campus, University of Delhi houses over 100000 students from different colleges, courses and of-course backgrounds. With their efficacious desire to stay here, students of the university strive to relish their three years of graduation here. 
To all the newcomers and for all the old sleepy heads, here are seven things one should do in north campus before graduating. Most of you haven't tried all of this, I bet.
1. Attend Virgin Tree Pooja at Hindu College on Valentines' Day
Have you ever seen condoms hanging on a tree? This ritual at Hindu College gives you an opportunity to worship a different celebrity each year (known as Damdami Mata) and it is believed that whosoever attends the pooja of this sex goddess, loses his/her virginity within six months.  Water filled condoms are also thrown at the crowd so that the "Holy water" could reach everyone.
"Jai damdami Mata,
Maiya jai damdami mata
Tumko dinbhar dekhun -2
Raat bhar so nahi pata
Maiya jai damdami mata."
Video Credits: Wild Films India
2. Watch a movie at Amba Cinema
Most of us rush to Connaught Place and Shamilar Bagh to watch the latest change on big screen, whereas our very own University theatre awaits each one of us. Located near Ghanta Ghar, Amba Cinema houses the best bollywood movies, paralleled with the most entertaining audience. A place where item songs get their deserved attention by rounds of applause and whistling, Amba Cinema is a low-budget affair. The single screen hall runs five shows everyday and usually attracts more crowd for bhai-movies.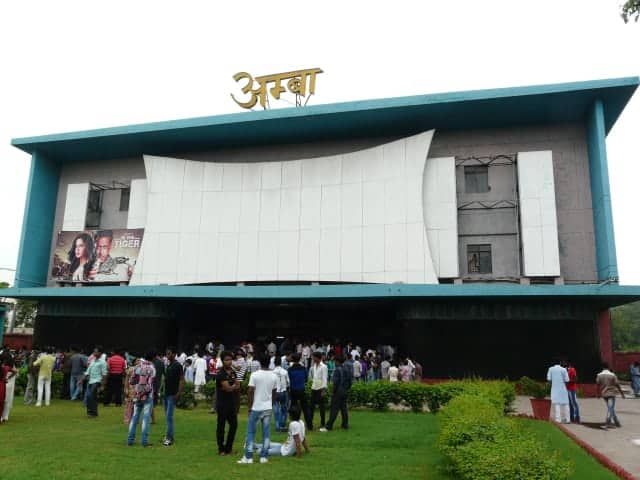 Note: Girls, avoid the late night show. And all you firang lovers there, hard luck. Hum toh bhaiya bollywood fan hai.
3. Rent a bicycle from Vishwavidyalaya Metro Station
This can sound like the most boring thing to most of you but this is something everyone should try once. Chilled up winter evening and a cycle ride from Vishwavidyalaya – it isn't sounding like a bad combination. If you have someone with you, nothing better.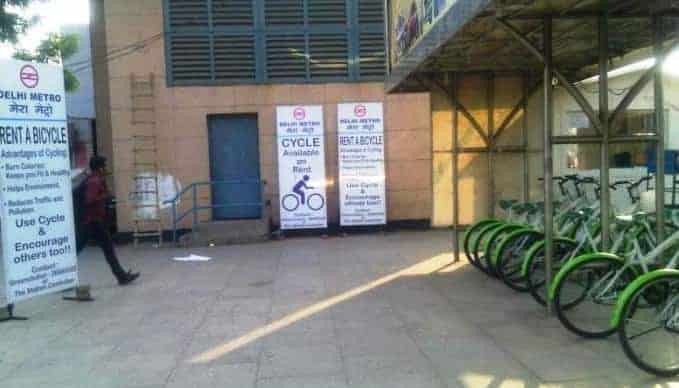 4. Visit the overrated, not-so-haunting Ridge at midnight
For those who have been here for some time now, must have heard of the ghost stories at ridge. Most of the experienced ones, boast of returning back alive and the left overs whine over their PG timings but if you get a chance, do visit the ghosts there. They won't treat you bad, believe me.
5. Shout, "I-I NSUI" at least once – Go take part in election campaigns
If you missed this, you are not a North-Campusite (no word like this exists). The most happening event at Delhi University's north campus is the elections. Be it on terms of wasting more paper or fighting for students, there is a race for attention. And who doesn't want attention? Go take part and you never know you are featured on DU Beat! (Sounds fun, right?)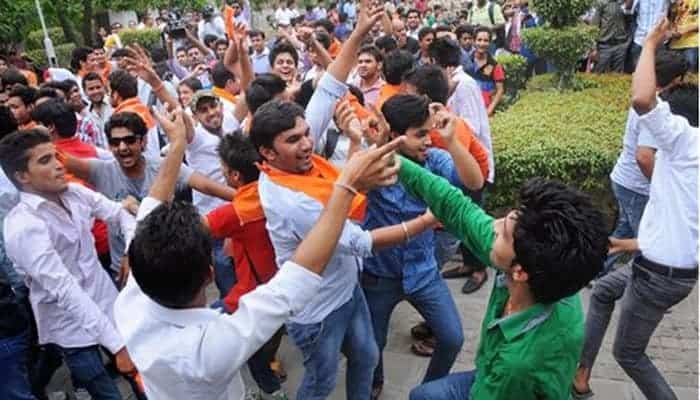 6. 2AM  – Chai and Paranthas at Patel Chest
The place not only boasts of some 30 photocopy shops but also the illegal yet delicious business of paranthas and chai all during the night. University that is a home to so many owls, leaves no scope for boredom in the late hours. So if you are habitual of all-nighters (as we call it), please don't miss this. The home-delievery facility gives you an opportunity to be lazy here.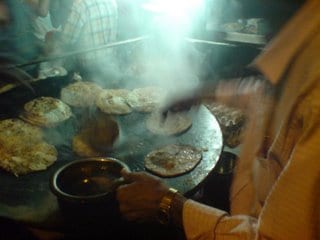 7. Just walk around, man – Do whatever you want to do!
97% of the students in the North Campus come and leave this holy place without checking out maximum places here. VC lawns, random roads, shady areas, University Stadium, Hindurao Hospital (the surrounding location, I mean), Hudson Lane, some 9654 restaurants and 397 tea stalls – there is a lot to explore. [Disclaimer – The numbers mentioned here have exaggeration associated to them.]
Happy exploring!
Iresh Gupta
[email protected]