Do you remember those awesome shows that were a part of your childhood? Mostly, aired on the few channels that existed then: Star Plus, Disney, Nickelodeon, and Pogo! Don't you agree how awesome they were? Something new, exciting, intriguing and how our body clocks were set according to their air time! Taking that afternoon nap and waking exactly at 5 to watch Small Wonder; do you recall?
In honor of those wonderful times, let us take a trip down the memory lane, shall we?
1. Small Wonder
It is maybe the first regular TV sitcom for most of us. Aired every weekday at 5:00 PM on Star Plus, it was about V.I.C.I., a humanoid robot who gets adopted by her engineer creator and his family. Her robotic truth was always to be kept hidden. The show focused on VICI adapting to a human environment and at the same time, being a daughter as well as an all-round machine. If you still cannot recall, try singing this, 'she's a smaaaaaalllll wonder!' and hence, the name.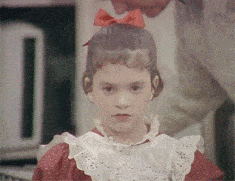 And just as a mention, Indian adaptation of the same was 'Karishma ka Karishma' (Friendship karna meri programming mein nahi hai, remember?)
2. Legends of the Hidden Temple
Many of you may not recall what this show was by just its name. Clues go as: It was aired on Nickelodeon. Consisted of six teams of two, they were named after a color and an animal. A single child was expected to travel through a maze of exciting hurdles, guarded by masked men, ready to catch them.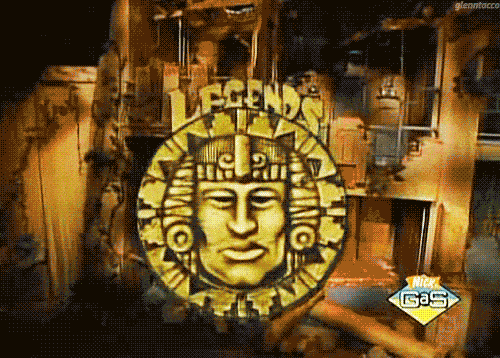 The contestants had to go through four stages collecting and finally assembling a monkey's body parts before being caught, and hitting a hooter. Yes, my friends, it was the coolest adventure show of our time. ('Of our time', oh my god, makes me feel old)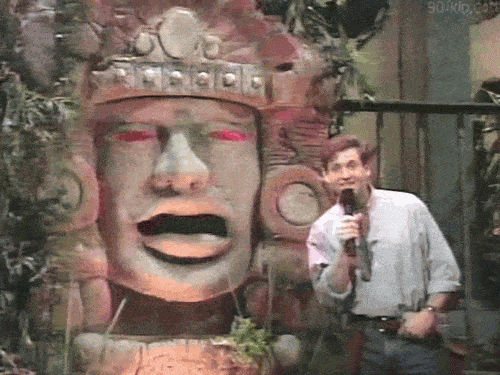 3. Shaka Laka Boom Boom
Oh c'mon, you have to remember this! "Hi, main Sanju, mera secret hai Magic Pencil" rings any bells yet? Star Plus was the best TV channel during the early years of this century. There is this Magic Pencil, Sanju uses on whatever surface, drawing absolutely hideous figurines, and lo! That object would appear all new and shiny in front of him. Like a wand, a creative wand, which Sanju and his gang use in their everyday escapades.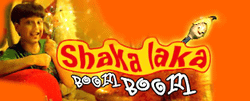 What followed was a market of t shirts, geometry boxes, lunch cases, water bottles, stationary and what not with the face of that cute magic pencil. God! I've always wanted that pencil like others. Yes, we've all been real dumb in our childhood, no?
4. M.A.D. (Music, Art and Dance)
Pogo's most beloved and highly viewed show, M.A.D. featured Rob, the French-bearded pony-tailed artist. He was quite talented, honestly. He would introduce very different and simple and amazing creative art techniques. Making scenic and beautiful, aesthetic, creative pieces. I remember learning how to make a pop-up card!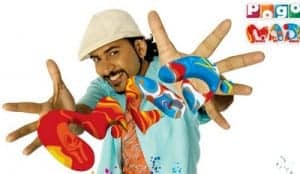 Then there would be a musical (instrumental, usually) performance and a fun Dance routine, all of it ending on him displaying his viewers' art-pieces and the breathtaking The Big Picture! Sunday mornings, man!
5. Son Pari
'Dekho aai aai aai, Sona son pari aai, Ittu Bittu Jhim Patuta'
This motherless girl, Fruity (oh, the name was a hit then!) who livedwith her widowed father, receives a crystal gem somehow, which whenever rubbed summoned Son Pari (aka Sona Aunty) and her sidekick Altu. They help her get rid of Ruby, who wants to marry her dad, Kali Pari (Shaitaano me janmi, andhero mein pali, remember?) and god knows, what else!
The show went on for years, and was loved throughout, be it the childish domestic scenes or when Fruity travels through stories like 'Snow White and Seven Dwarfs' and 'Red riding Hood'. Quite juvenile, yet amazing, no?
6. Takeshi's Castle
Javed Jaffrey as the funny commentator comes to mind instantly (oh for those who did not know this, yes the punches were all his)! This large group of people, in this Japanese show, bang through walls, doors, slip over huge balls, into water or mud, get beaten up, thrown down, and get attacked by palace guards by laser beams.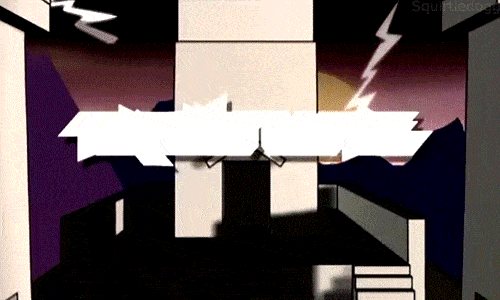 And, behind all those funny moments, when people are literally getting their behinds kicked, is Javed Jaffrey making it even more hilarious by calling them names and continuously insulting them(in a comical tone).
Oh by the way, this was Pogo channel, the one that used to frequently air 'Harry Potter movies' (Dubbed in Hindi, yeah that's how we know what Dum Pishaach and Naagshakti mean.)
7. Hannah Montana
Disney found the Miley Cyrus for this show. She maybe a troubled lady now, but in the show, she dealt with two lives, one of a rock star and the other of a simple girl. To keep hidden her true identity from the paparazzi, she had to deal with several challenges. But, she had Lily, her best friend, her dad, Robbie Ray, brother, Jackson and sometimes, aunt Dolly Parton. Fame yet no name were her life's motto, which she battled all her life. This show was about living 'the best of both worlds….na na na na na na na na naaaaa'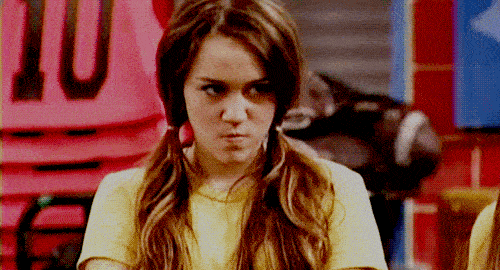 8. That's so Raven
This was the time when Disney channel literally took over all children's shows. Raven, a psychic adolescent, went through these interesting, yet stupid adventures with her friends and family. I remember the Christmas episode when she pre-dated opens her present and instead, breaks it. And, then with her psychic powers she goes to the mall to buy another one so that her family doesn't realize.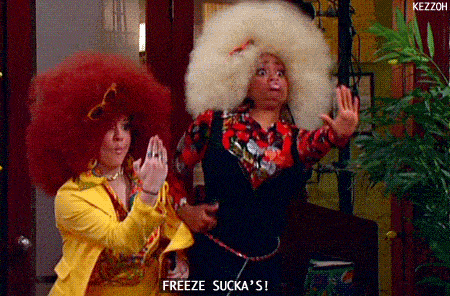 Her fashion skills helped her disguise out of situations a lot of times.But, for moral correctness, she would usually confess at the end, or get caught and confess. But, it was enjoyable for the teenagers, and children, all dubbed in Hindi.
9. Shararat
Remember the magic spell – 'shring bhring sarvaling, bhoot bhavishya vartmaan badling…' from Shararat: Thoda Jaadu, Thodi Nazakat, the Indian spin-off of Bewitched.(again a Star Plus show!) Nani, Radha (the mom), Jiah(the grand daughter) were all fairies. Nani had this particular hobby of irritating her son-in-law Suraj and the flirtatious neighbor Shanti.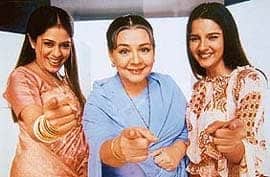 Anyways, the show was a hit comedy where Radha and Nani try to accustom Jiah with her newly-acquired powers, though her spells always misfired. Farida Jalal in Nani's character has been so amazing, the show is still a favorite.
10. The Suite Life of Zack and Cody
You have to remember them! The two, cute, clever, fun-loving and entertaining twins who lived in the hotel where there mom worked. Also starring Ashley Tisdale, this was the only show which showed a smart blonde and a dumb Asian! Well, Zack and Cody loved Ashley, the candy girl. But, also because they were kids, they could not help staying out of trouble, often causing the Manager to put a curfew on them (in vain) or threaten their mom. But, they just could not help it! And, also because they loved it! Well, that is how Disney gave us a sweet life of Zack and Cody (a lot of times, their mischief happened in the hotel suites!).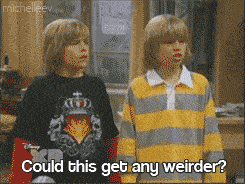 Well, that sums up the handpicked, most creative TV shows of early 2000s, atleast before a decade ended. I wish we had these again, because frankly, today's generation does not know what they are missing on!
Happy Reading!