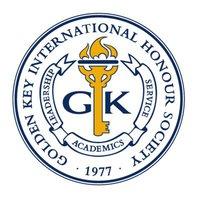 GOLDEN KEY INTERNATIONAL HONOUR SOCIETY (popularly known as Golden Key) is an organisation that blends academics, leadership and community service in such a way that one feels an overall personality development while being a part of Golden Key. This organisation currently works at 11 colleges of Delhi University and the drive to include more is in progress.
Golden Key established its University of Delhi Chapter in the year 2011 and continues to grow. This chapter is run and governed by students under the watchful eye of the Golden Key Asia Pacific Office. It runs various events pertaining to professional development, community service, and academics. The events are open to all and not just the Golden Key members.
Golden key organised various events in the past year, such as "Resume Writing Workshop" which was held at Lady Shri Ram College for Women. This was followed by a panel discussion which took place at Indraprastha College for Women. Golden Key also held its New Member Reception on 12th January 2013 whereby the top 15% students from all departments of the member colleges were awarded with their merit certificates.
The ongoing University of Delhi chapter has already witnessed two workshops on "Resume Writing and Enhancement of Interview Skills". These workshops were conducted by Dr. Abhiram Prabhu, University Relations Officer, Golden Key, India and Mr. Prikshit Dhanda, Co- Founder and CEO of Making India Employable. We are further planning to have a film screening on gender issues, followed by a talk on the same by Ms. Kamla Bhasin in the month of April. Apart from this, Golden key associates itself with a famous NGO- Amar Jyoti Trust.
MAKING INDIA EMPLOYABLE (MIE) are the official partners of Golden Key and in association with MIE, Golden Key plans to organise a quiz competition in the month of August open to all the colleges of NCR, with huge prizes.
For more information visit: