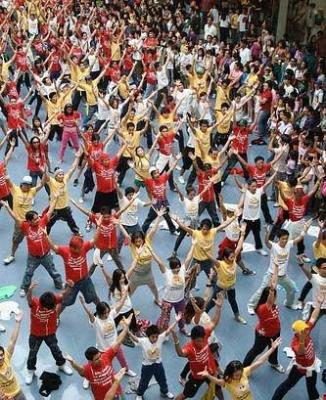 Delhi Dance Fever is an event organized by Twissha Cultural Educational Society with Big Dance Centre. The aim of Twissha Cultural Educational Society is not only to cultivate the culture of dance far and wide, but also to use it as a medium to spread awareness and address social issues. This extravaganza every year brings dancers from all over Delhi on a common platform. Here, you get to taste the perfect blend of different dancing styles along with some unique flavour added every time.
The first round termed as "FIRST IMPRESSION" was a two-day episode, held on the 11th Jan and 12th Jan 2013, and a fantastic opening to DDF with North and South Campus teams performing on different days. The teams were given songs two days prior to the first round. In spite of this little twist, the teams left everyone speechless with their terrific performances and creativity. The esteemed judges were Meiyang Chang (actor, reality show star), Karan Kumar (choreographer, Dance India Dance star) and Shemoni Parekh, Choreographer, So You Think You Can Dance, USA. The episode got even better when popular choreographers like Meher Malik, Atul and Karan, Manik, Shraey and Kartik, Abhinaya and many others from different genres of dance took classes for contemporary, lyrical jazz, hip-hop, belly etc. The active participation of dancers in the first round explains the rich culture of dance in Delhi.
Now, after the first round, the second round is much awaited. The second round is scheduled to take place in Hansraj College on the 15th February, where all choreography societies will come up with a flash mob, that's based on their production. In the second round, teams show off their main production. Usage of props and lyrics are not allowed. Teams will use only a chart to present their theme in the beginning.
The next round will take place in IP College on the 21st February, where North and South Campus teams will come together and compete. What makes this round interesting is that, western and choreography teams will combine and perform on various offsite locations. An excellent fusion of different dancing styles is anticipated. Later, North and South Campus compete for the title, by forming two montages respectively on a theme decided on mutual agreement. The results will be declared on the same day.
The final round will be held tentatively on the 27th Feb. in Shri Ram College of Commerce, where western dance teams show off their electrifying performances. This round challenges them to perform in a particular theme given, within a time limit of 2 minutes.
DDF this year has also come up with a new initiative of holding an award function post the event. Various nominations and awards will be given to the teams, dancers, backstage members etc. A new idea of adding a 'People's Choice' award is very exciting. The team that gets maximum likes on YouTube will be awarded with the title.