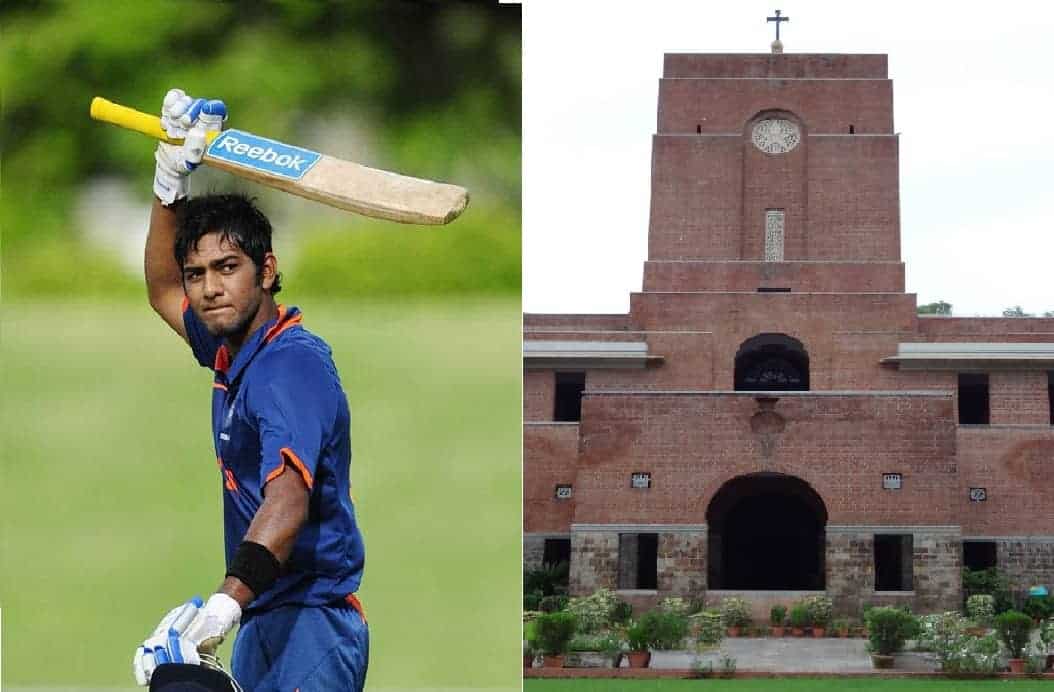 It has been known since decades that St. Stephen's College is a very unique college in campus, and that it follows its own rules and has always remained very set in its ideas. There is no denying the fact that it is one of the most sought after college in Delhi University, but it is also true that it has the image of being quite fixed in its ideologies.
This comes very evidently to us today after Unmukt Chand captain of India's under 19 side, who just brought the country great pride by winning the world cup and hitting a 111 runs in the final match was detained by his college for low attendance. A student who should have been given great honour for his remarkable performance in the World Cup was shown a chit of no promotion in college shortly after he returned. Earlier also, Unmukt, a student of BA Programme was barred from taking the second semester exams owing to low attendance.
The entire Indian cricket fraternity is baffled at the state of affairs. MS Dhoni also tweeted "This incident shows the lack of importance and respect given to sports in India". Unfortunately this incident has taken place besides the fact that Unmkut Chand has been academically inclined throughout the year, he had earlier secured a first division in his exams which is credible for a sportsperson with such hectic schedules. An international player who has dedicatedly played for the country can certainly be excused by the college for low attendance.
However, the Stephen's principal Valson Thampu on his part said that he had no control over the University rules, and only the administration can make an exception. All are now geared up for the court hearing on 16th September that will decide our young captain's fate.
Picture credits: Additi Seth