Held from 27th February to 1st March, Nexus 2014 – the annual fest of Sri Venkateswara College had a lot to offer. Alongside a mix of competitive events, the organisers jazzed up the fest with Jazzy B. With the unexpected rain changing quite a few things for the second day, Junkyard Groove's rock performance and Sabari Brothers' sufi night were held simultaneously.
What all happened? What all did you miss? Who won what? We wrap-up the fest in our highlights!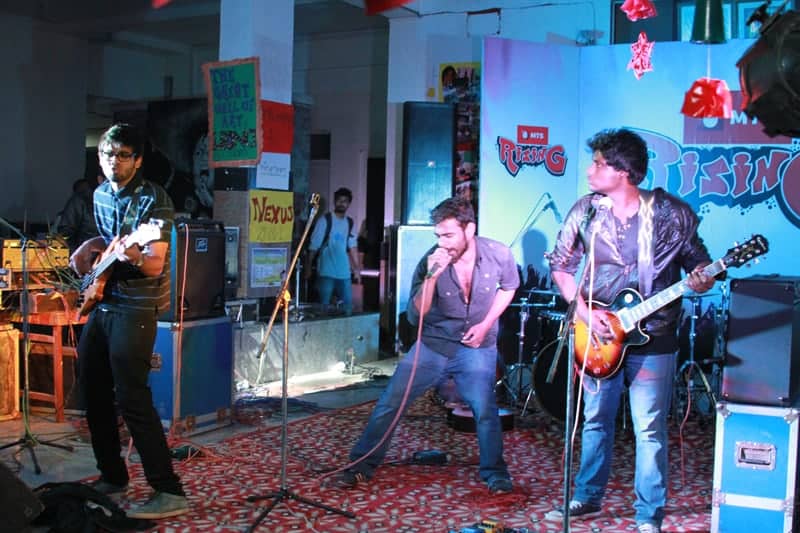 In a rock performance that lasted close to an hour, Junkyard Groove played favourites such as It's Ok and Folk You. They also switched things up in the middle to songs such as Pearl Jam's Animal and Sweet Child of Mine, taking the crowd by surprise both times.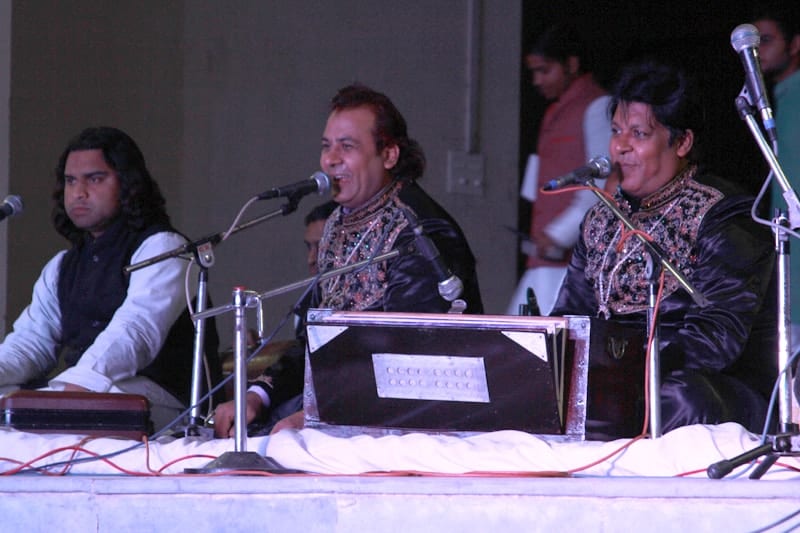 To add a sufi element to Venky's Nexus 2014, Sabari Brothers took the stage during day two of the fest. The event originally scheduled for 6 p.m., started at around 7: 30 p.m. at the college's auditorium foyer. The Sufi  legends started with the famous Chaap Tilak, moving on to a Coke Studio rendition of Humein toh loot liya and popular Bollywood number Tumse Milke Dilka hai jo haal. The combination of music and shayari along with a crowd that reciprocated with claps and dance, were the highlights of the evening.
Jazzy B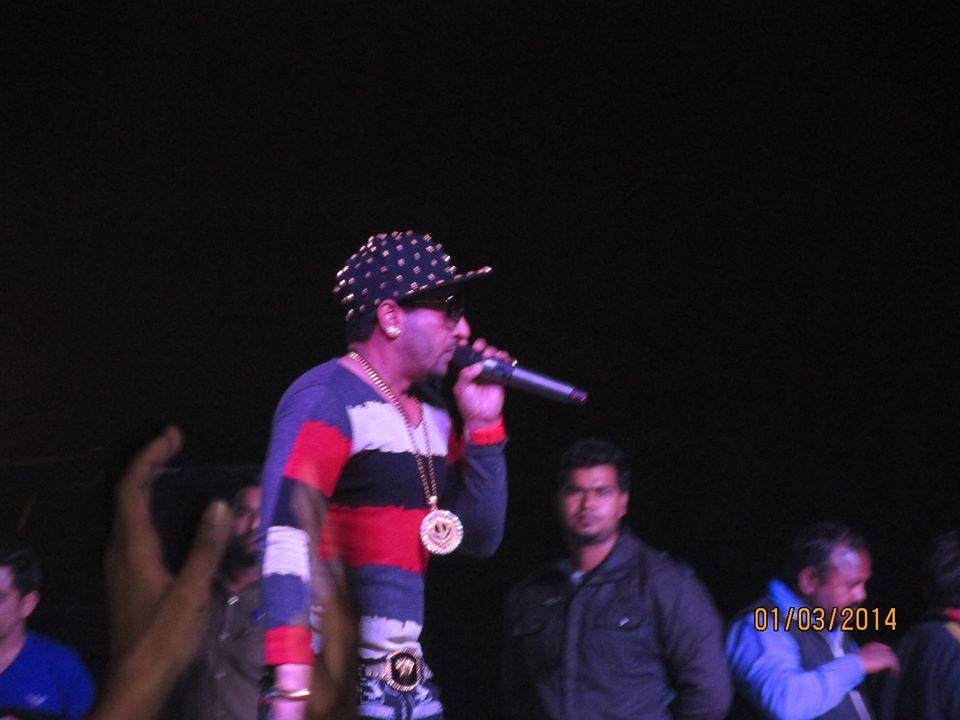 The final day of Nexus 2014, might have light on competitive events but was high on energy. The evening started with Mumbai based Krazy Electrons opening for Jazzy B. The band rocked the show with their unique genre called Ethno DnB.
Chatty, the brain behind KE electrified the mood with his beats on the midi based Drum Machine. Ajay Jayanthi, the lead vocalist and Violionist, who comes from a classical background of Carnatic Music enthralled the audience, especially the female ones. The band performed a couple of numbers including, Rage of electrons, Rebel and Eena Meena Deeka.
After their performance, Jazzy B – the star power of the fest came on stage at 7: 30. The Punjabi singer started with the popular Jine mera Dil lutiya. He then moved on to other tracks such as Romeo and the latest Harry is not a Bhramchari. The concert lasted almost an hour with the star mentioning that since he usually performs for a middle-aged audience, he is performing amidst a young crowd after quite some time.
Masti Ki Basti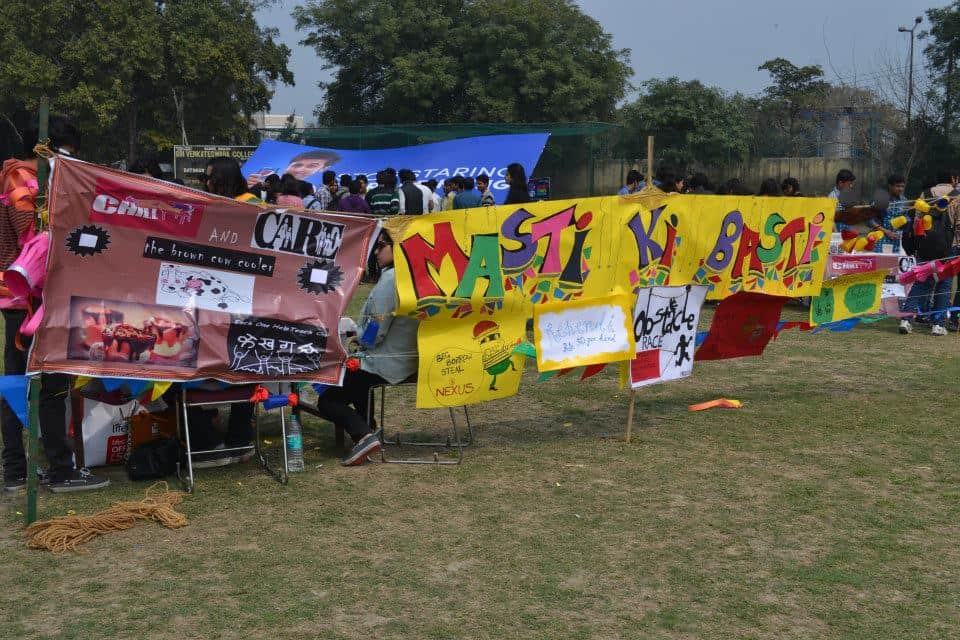 A tiny corner in the college's ground had a range of games and activities lined up. Labelled as the Masti ki Basti, to name a few, the area had Lucky Seven, Mehendi art, Obstacle race and Bollywood Quiz to engage the visitors. With college students coming up with interactive tasks and ideas, the corner did have a few hits!
Winners' Tally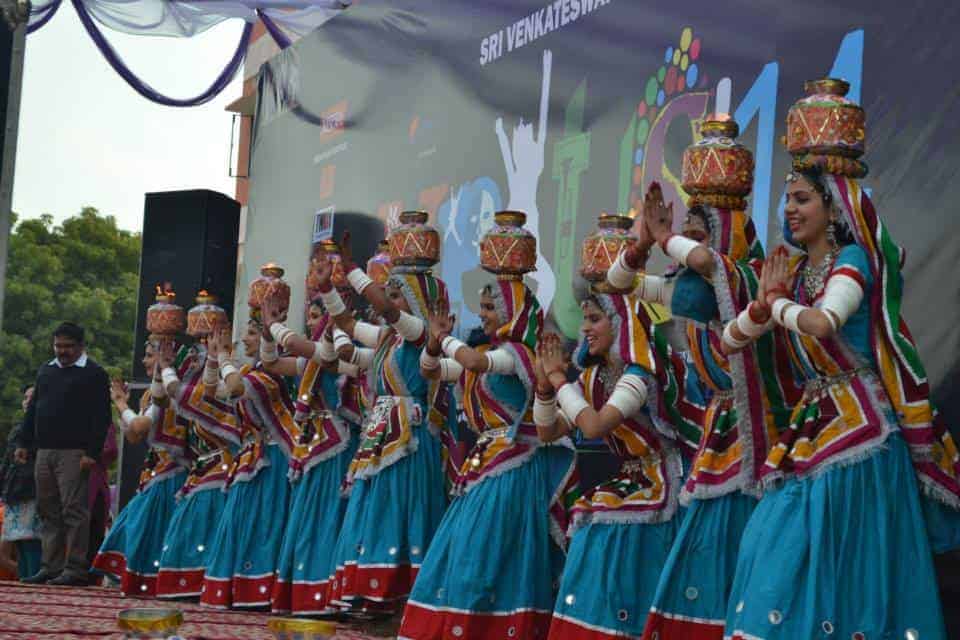 First position: Kamala Institute of of Higher Education & Advanced Technology
Second position: Sri Venkateswara College.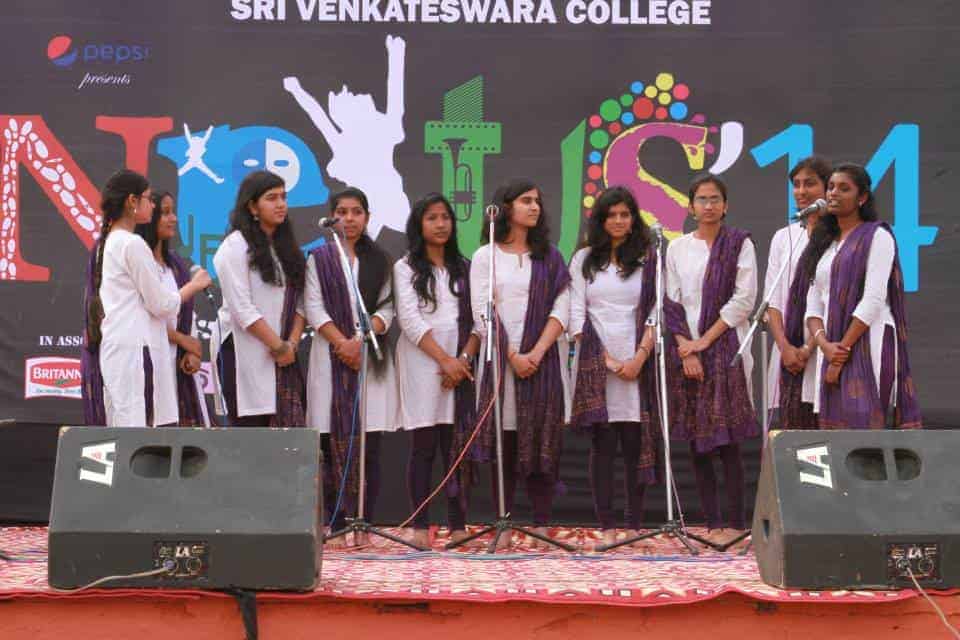 First Position: Sangeetika of Kamala Nehru College
Second Position: Gargi's 'Samranjini' and Daulat Ram College's 'Alhaya'
Creative Writing (English)
First Position: Ambiso
Second Position: Saghamitra Aich
Creative Writing (Hindi)
First Position: Bhushan Bhaskar
Second Position: Shruti
Madari – the Street Play Competition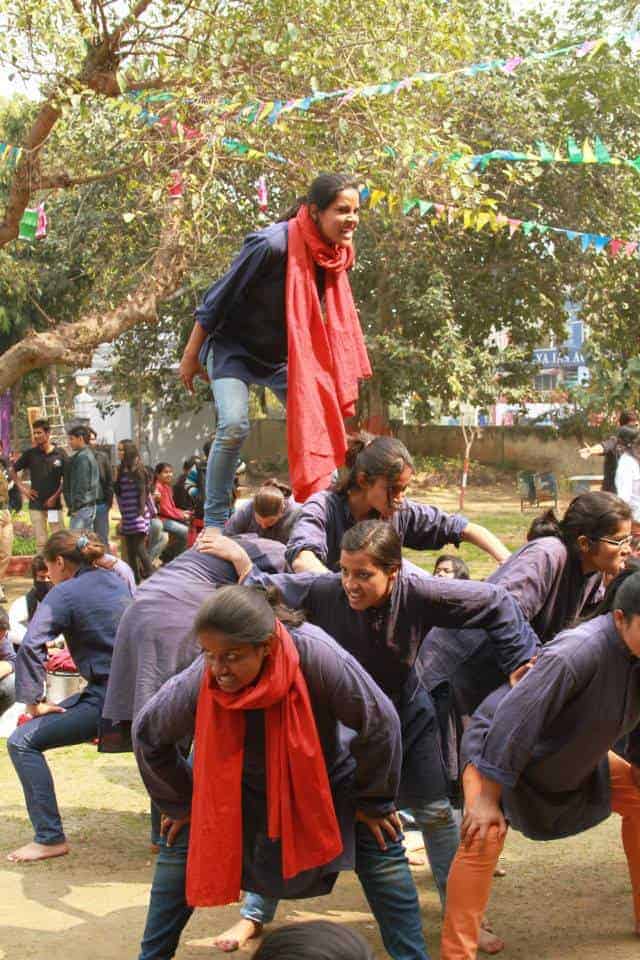 First Position: Hansraj College for Rehaayi
Second Position: Kalindi College for Do Patte ki Chappal
First Position: Ambedkar University for Third
Second Position: Sri Venkateswara for Helping Hand.
Rangoli Competition
First Position: Shruti, Riya and Shivangi (Sri Venkateswara College and Hindu College)
Second Position: Dyal Singh College (Evening)
Indian Music Light Vocals (Solo)
First Position: Alankaar and Anju Sharma
Second Position: Sarim Ali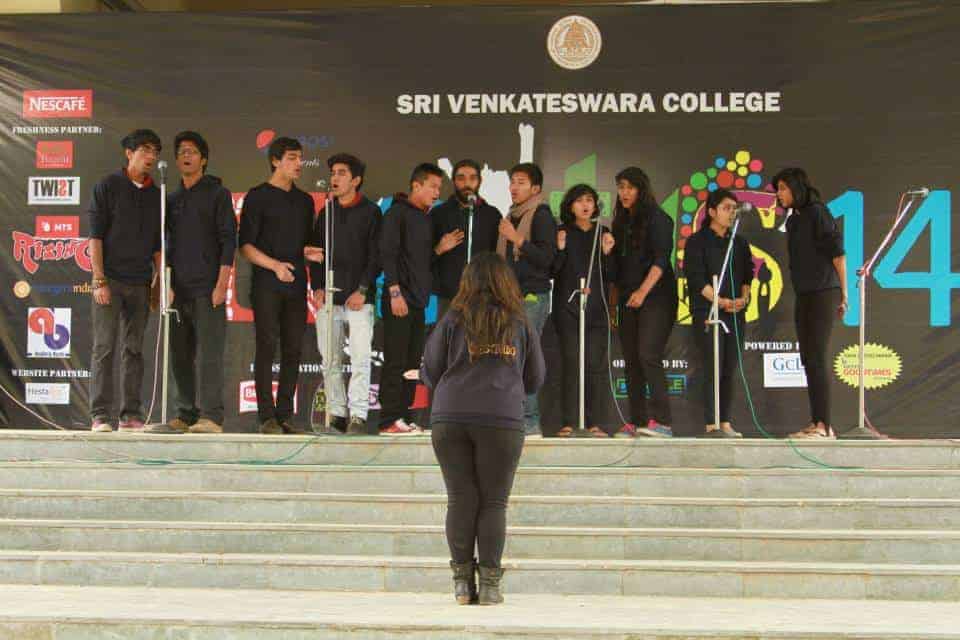 First Position: Sri Venketeswara College's Crescendo
Second Position: Lady Shri Ram College for Women's Western Music Society
Third Position: Kirori Mal College's Musoc
First Position: Bhaskaracharya College of Applied Sciences
First position: Nirupan from Hansraj College
Second position: Hanita from Shaheed Sukhdev College of Business Studies
Indian Music Classical Vocals (Solo)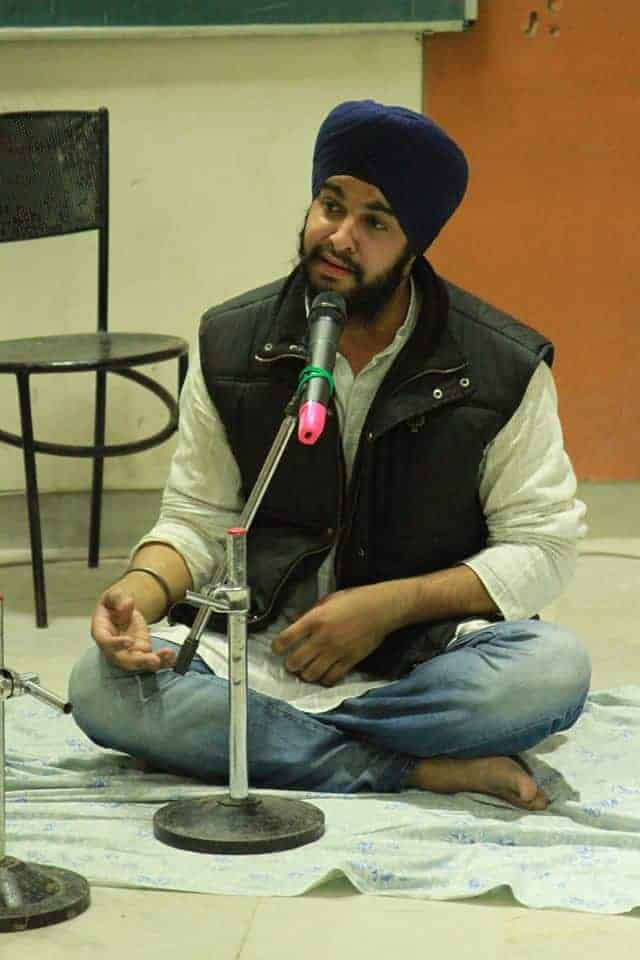 First Position: Soumya from Miranda House
Second Position: Bineet from Guru Tegh Bahadur Institute of Technology (GTBIT) and Saptak from Hansraj College
Battle of the bands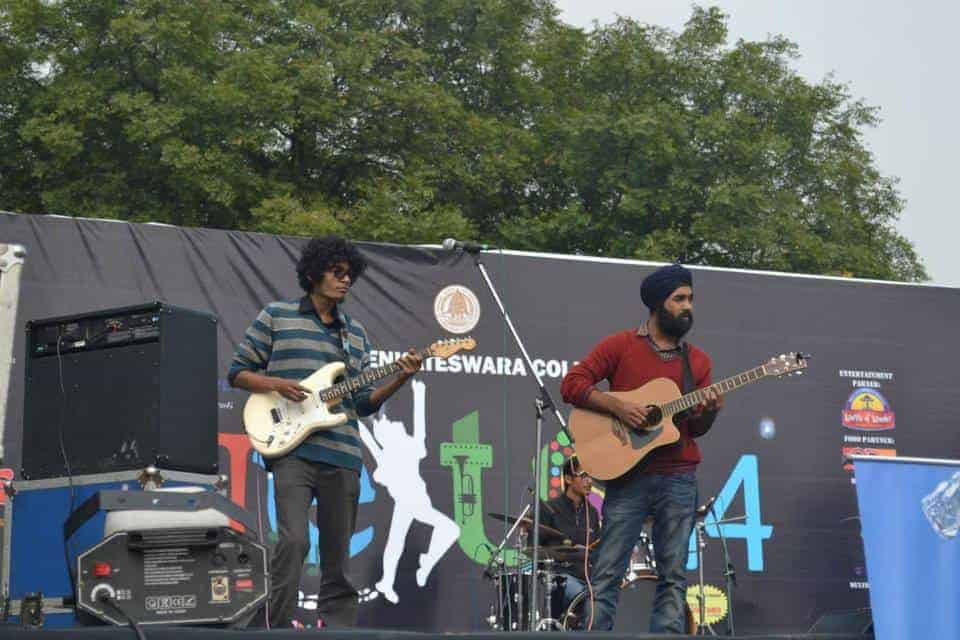 First Position: Andolan
Second Position: Red Shorts
Western Dance Competition
First Position: V-Defyn, IIT Delhi
Second Position: Dazzlers, Northern India Engineering College
For more, check out our Facebook album of the fest.