Fine Arts Society of Sri Venkateswara College organized the Folk Dance Competition on the 27th february 2014 at the main stage.
Due to the clashing nature of events with I.P. College for Women's Shruti, the total number of participating teams were limited to four. Judges for the event were Rahul Gangani, Aruna Rao and Dr. Sushi Gupt.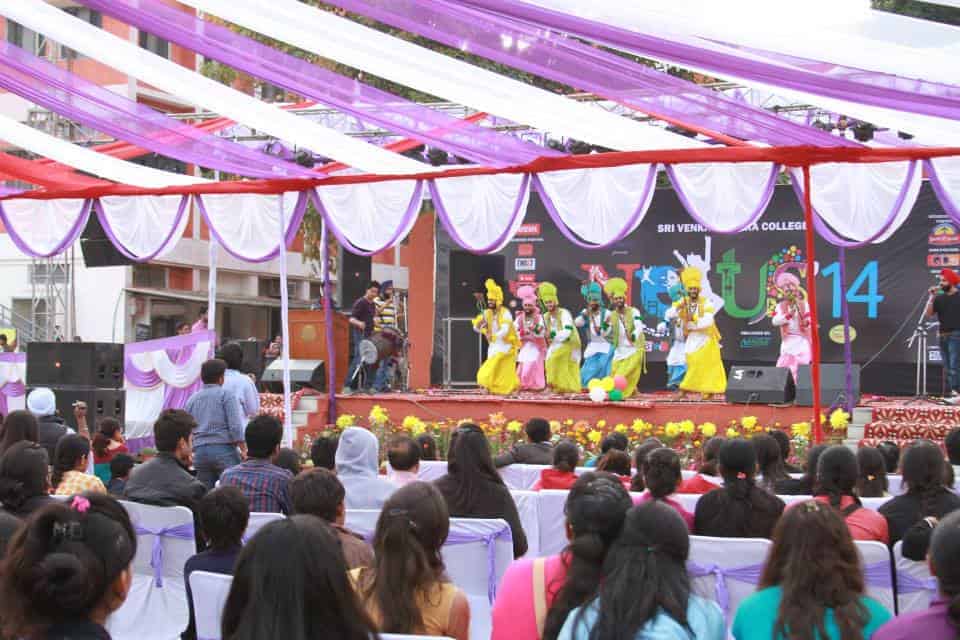 The first team to perform was Shri Guru Gobind Singh College of Commerce's gidda, followed by the performance of Kamala Institute of Higher Education & Advanced Technology, which performed Chirmi- Rajasthani Folk Dance. Other performances included Sri Venkateswara College's Laavni and SGTB Khalsa's Bhangra.
Each team was given a time limit of 10 minutes to perform. The first position was bagged by Kamala Institute of of Higher Education & Advanced Technology and the second prize went to Sri Venkateswara College.