In the months of January and February, you can feel a silent exuberance in all colleges of Delhi University (DU). It's a sign that – 'The DU Fest Season is coming', which is quite awaited by every student, especially the freshers.
With the beginning of the even semester, the atmosphere in DU also transforms. Apart from the cliché initiation phrase – 'Iss Semester toh phod denge'; the winds of fests engulf every campus and the minds of every student. The fests are particularly exciting for fucchas who will be experiencing such glitz and glam for the first time.
So, here are five things DU fests have in store for the fest virgins –
Having a jolly good time –
The stress of the previous semester can be overbearing. So, it's time to relieve it with some good old fun times with friends. Enjoy the various events organized by the colleges as much as you can and don't hold yourself from indulging in lip smacking street food and buying thrifty things from different stalls. Also, you get to meet new people (not likely to be fun for introverts).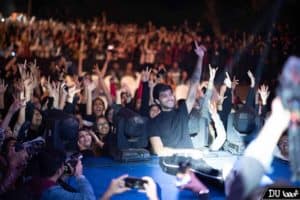 It's time to 'paarrttaayy' with the DJ in the house –
DJ nights and Star nights which includes singers and stand – up comedians, are the highlight of every college fest. On the DJ night, put on your dancing shoes and show those moves you didn't know you knew. You might have to bear some delays in arrival of the stars but during fests 'Sabar ka phal pumped up bass hota hai .'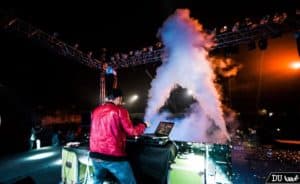 Dress like walking on the red carpet –
Although there won't be any red carpet in its true sense, but you can wear that outfit you love the most (not your cozy pyjamas). Style it with jewelry and other accessories because how else would you impress your crush?
Time to test your 'Jugaad' skills –
Getting passes for some of the fests can be a bit difficult. You might have to flatter some 'Didis and Bhaiyas' or talk to that distasteful PG or hostel mate. But, trust me this is a 'Raju–verified' scheme.
View this post on Instagram

The Instagram Page of Tarang, the annual cultural festival of Lady Shri Ram College Posted memes about students desperate for college fest passes and entries.
5. Witnessing amazing talent –
The various competitions organized by different societies and clubs bring the talent of DU and some other colleges under one roof. Witnessing such creativity and diversity is amazing and incredible. Try catching any of the visual arts performances and it will surely make your day.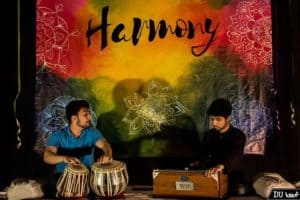 Apart from all this merriment, overcrowding often occurs, which leads to cases of pickpocketing and groping being reported. It is, therefore, imperative that along with having the time of your lives you are careful. But, in the end, have trust in the organizers, who work very hard to make sure everyone enjoys, and try to make the most of what the Game of Fests offers you.
Feature Image Source: DU Beat Archives
Ipshika Ghosh