India is a country with a population of 133 crore. In this population, 39% constitutes children; out of which, 29% are children between the ages of 0 to 5 years.  Amidst this demography, one child is sexually abused every fifteen minutes! These numbers and facts are the lived experiences of children in the country.
Child sexual abuse can be defined as the act of someone using a child for their sexual gratification. Sexual abuse can happen with or without physical contact. Someone touching a child's private parts with sexual intent, a child being exposed to someone's genitals, forcing a child to have sexual intercourse, making a child watch something sexual online or offline, in person or virtually, all comes under this offence.
Any act of child sexual abuse is heinous and produces grave psychological, social and physical impact on the child. In many instances, the child is traumatized for months, years or even a lifetime.  Added to this, a child's self-expression and confidence may be curbed, their behavior may exhibit extremes – either completely withdrawn from the social circle or displaying aggression and violence. In some instances, the children may themselves become a perpetrator of the same. The conventional ideas of 'morality' in society blame the child for having faced abuse, or simply brush it under the carpet. Hundreds of cases of child abuse are left unreported, due to these notions, thus leaving the perpetrator free.
With the mission to uproot and eradicate this menace from society, in April 2018, Parwarish Cares Foundation launched its powerful campaign- AAO BAAT KAREIN. The campaign has already reached more than 45,000 children in the age group of 3- 17 years, and 5000 caregivers (teachers, counselors, parents, social workers). It has been running across schools and organizations, covering 31 cities in its mission, through workshops on sexual literacy- body science, puberty, adolescence, and the awareness and action to eradicate sexual abuse.
Parwarish has taken this campaign to schools (both private and government) shelter homes, NGOs, slums, vocational centers, and public spaces. These include Smile Foundation, Cheshire Home, leading newspaper-Dainik Jagran,  Uboontu foundation, Om Foundation, Saksham Foundation, Jamghat, Bal Shiksha Kendra, Navjyoti Trust, Shri Ratanlal Foundation, Shine Foundation, Prayas, Max Vision Foundation, Bal Shiksha Kendra, Udayan Trust, Sharamjeevi, Shri Ratanlal Foundation, and many more.
In a new attempt, Parwarish has transformed the content of this session in the form of a Street Play that would be taken to more such spaces to spread awareness to more and more children.
With every session conducted by trained facilitators from the organization, the campaign empowers children to objectively look at and identify the prevalence of sexual abuse in the country and their own lives. The children also recognize a safe space with the Parwarish facilitators as they talk about their lived experiences of abuse of this form in one to one conversations. These sessions have also empowered children to practice ways to deal with any situation of sexual abuse – endowing them with the power of 'NO'. Similarly, caregivers have expressed willingness to dialogue about sex, sexual health and the prevalence of sexual abuse with children to ensure they are well informed and there are safe spaces all around. Organizations and schools have also aligned themselves with the objective of sensitization of children, adolescents, and adults as a part of the mission to eradicate sexual abuse, beginning with the need to remove the stigma and taboo that comes with the idea of talking about sex and sexual abuse.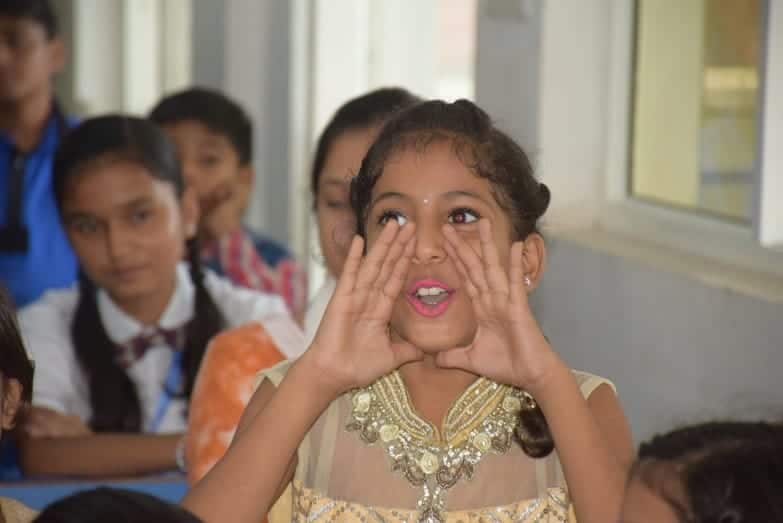 Join hands with us to create a safer country with empowered children. For more updates, you can visit www.parwarishcares.org or take a look at our facebook page.
Media Partner: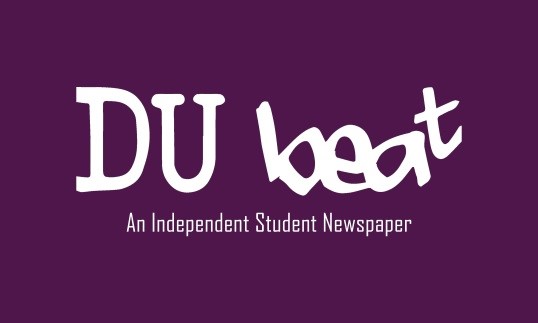 DU Beat: An Independent Student Newspaper