Day 2 of Mecca'16, the annual fest of Hindu College commenced with NDTV's The Rising Standup Comedy Competition. The first performer was Rohan Chaudhary from IPM College. A total of 9 teams took part and the winners will be announced tomorrow. The programme will be on air soon.
Keeping the fashion quotient high, Nakshatra-The Fashion Society of Hindu College, sponsored by Forever 21, organised Panache, the Fashion show event on day 2 of Mecca. With 8 participating teams from various colleges, the event showcased a plethora of themes.
From zodiac and women empowerment to acceptance of LGBT community, colleges such as Shaheed Rajguru, Institute of Home Economics, Sri Guru Govind Singh College of Commerce presented their creations. Judged by the Management Head of Forever 21, Mr. Manav Chopra and Varoon Kapoor, GGS College emerged as the winners of the event.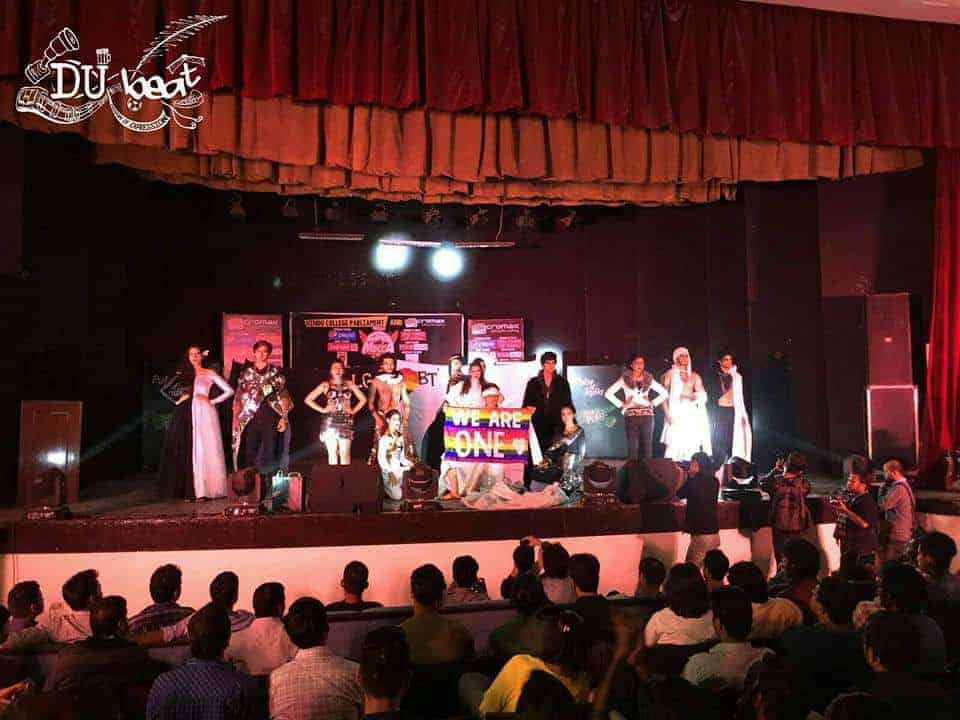 Ibtida, the dramatics society of Hindu College organised Nukkad Natak Competition. The judge of the event was Sahil Yadav, a Hindu as well as JNU pass out, who also was in the dramatics society. The first prize went to Dramanomics, College of Vocational Studies and Kshitij of Gargi College won the second prize. Special mention was given to Tanya from Shivaji College.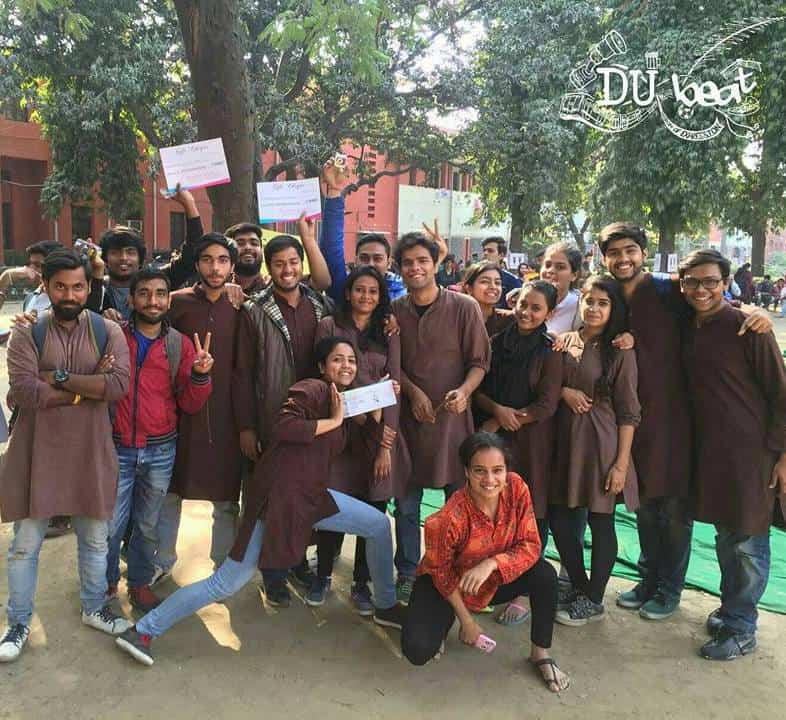 On being asked what he thought about the performances, Sahil Yadav commented, 'The teams have carried on well with a new trend that was picked almost four years back, to establish the message step by step. Totally love being here.'  
Abhivyakti, the street play society or IP College for Women, performing on day 2 of Hindu College's fest #Mecca. pic.twitter.com/Jl16zjDTZQ — DU Beat (@du_beat) February 25, 2016
Some minor events like Photography Competition, Treasure Hunt, etc also took place. The second day ended with EDM night featuring DJ Anish Sood and Dualist Inquiry.
Sudisha Misra, Riya Chibber, Arindam Goswami, Srivedant Kar
Photo Credits- Animesh Agarwal, Harshit Thukral