Can't go back home this vacations due to fest practices or something else? Spending New Year alone? Couldn't convince your parents to go out with your friends? Don't have any friends to party with? Or, are you the one who despise partying? Well, here we are on the brink of entering 2016. For many of us, it's just like yesterday when we were welcoming 2015 or cursing Delhi University peeps for announcing the result on the last day of year! Well, let's hope we don't have a repeat of that result announcement this year. But, if we do and some us do get grounded, then here's a to-do list for all the lonely souls who couldn't or didn't want to party this New Year's Eve!
1. Movie Marathon or Binge watch TV Show
Well, this is the easiest thing you can do. No hassle of getting all glittered-up for some New Year's party with heels which hurt-like-hell or waking up with a horrible hangover headache on the first day of the year, guys! Ditch this party scene and get into your warm, comfy clothes watching movies and TV shows you love!
Movies Suggestions
You can watch your favourite movies again or try the ones you haven't watched as yet!
Bollywood: You can watch – Hum-Tum, Kal Ho Na Ho, Swadesh, Jab We Met, Dil Chahta Hai and others which released in the past decade if you have already watched the recent movies like – Bajrangi Bhaijaan, Dilwale, Masaan, Bajirao Mastani, etc.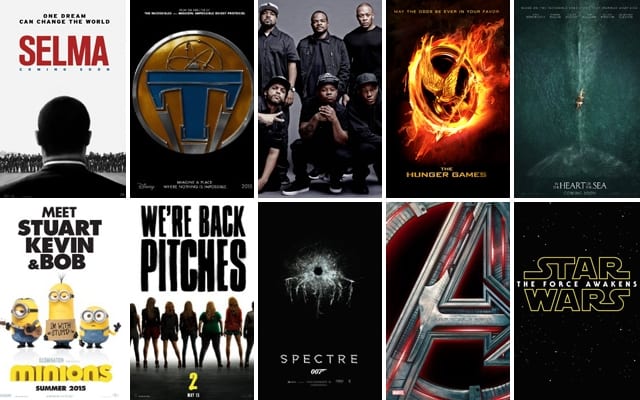 Image Credits: http://www.amongmen.com/
Hollywood: Watch the movies series like – Harry Potter, The Hunger Games, The Divergent, Marvel Avengers, Wolverine, Batman, Superman, Twilight, Hangover, Grown-ups, or you can watch the Disney movies!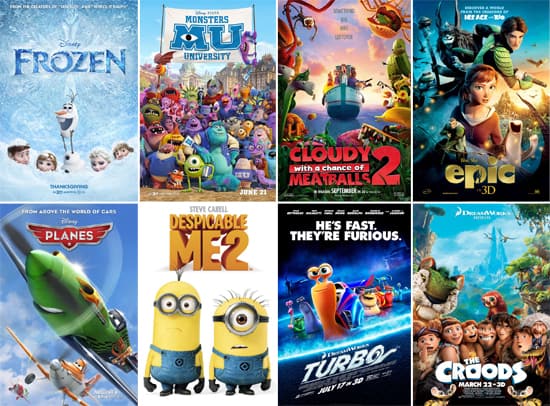 Image credits: http://media2.onsugar.com/
Watching animated movies on New Year's Eve will also be a great idea to bring a smile on your face. Movies like – Tangled, The Lion King, Inside-Out, Frozen, Hotel Transylvania, Finding Nemo, How To Train Your Dragon, Kung Fu Panda, Minions, Up and more will worm their way into your heart and fill it with happiness and joy this New Year's Eve!
Image credits: https://thelifeofoneteenager.files.wordpress.com/
TV Shows suggestion: You can either re-watch your favourite TV show or choose a new one. The shows you can binge watch are – Grey's Anatomy, Friends, Supernatural, Game of Thrones, The Originals or Vampire Diaries, Lost, Breaking Bad, Castle, Arrow, Flash, Beauty and the Beast, Gossip Girl, Homeland, Sherlock, Elementary, Revenge, Big Bang Theory, Glee, Suits, and this list is can go on and on.
2. Wear your creative hat
Are you an artist, a writer or photographer? Even if you are not, worry not! All you have to do is let your creative side take over. Throw caution out of window and just start writing about your year. Swap through your picture gallery, facebook timeline or take out those old pictures and write a little caption or the story behind those pictures beside them or in a diary. That way you'll not only relive those precious moments which were captured long back but, would also create something beautiful which you'll always cherish and would want to revisit again and again. The artists or painters can take out their brushes and pencils to create something unique to mark the ending of the year.
The trick is to let your creative juices flow freely. It shouldn't matter if you are not good at what you are doing. All you need to do is to feel happy and if, colouring or writing crappy poems make you happy then, do it!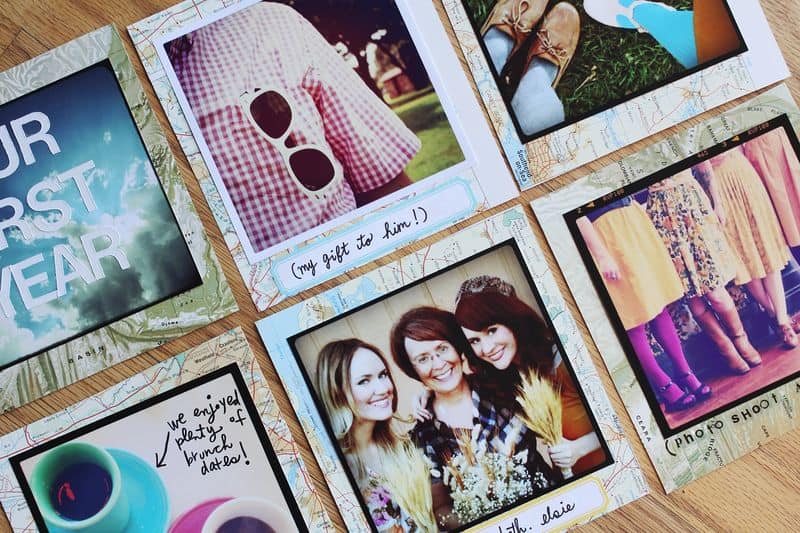 Image Credits http://abeautifulmess.typepad.com/
3. Food
Nothing makes your day better than good food. Treat yourself this New Year's Eve with those delicious cupcakes that you covet and can kill for. Honestly, for one day you can crush that stupid diet plan and let your heart want what it wants. Believe me, you won't die if you would eat all your favourite stuff. Make this your day and pamper yourself!
Image Credits: http://images6.fanpop.com/
4. TV
A lot of TV channels would have some New Year Special programmes and would not be playing their usual sappy daily soaps. Tune in and watch them or you can also watch Movie premieres. The movie channels would be having a lot of 'First Time on Television' movie premieres. This New Year's Eve, watch the movie you have not seen before! Also, if you are a music lover then end this fantastic year with top 50 songs of 2015. VH1 India will play TOP 50 songs on December 31st from 7 pm onwards.
5. Visit reader's paradise
This New Year's Eve try something new. Try fan-fiction! Remember when you liked that particular book series so much that you didn't want it to end. Read fan-fiction of that book if you can find it. Harry Potter and Twilight fans can find ample of fan-fiction on the internet to fill up their reading list for the whole 2016!
Also, even if you don't find fan-fiction written on your favourite book (which is pretty impossible) then, read the book that you've or have been trying to read for a long time. A winter evening, hot cup of coffee/tea, a comfortable chair and a good book is all you need this New Year's Eve to make it happening!
Image credits: https://ladygeekgirl.files.wordpress.com
6. Do Absolutely Nothing
Yeah, you heard it right! During the whole year some of us are so buzzed-up that 'doing nothing' and 'not working' is actually a novelty which we can't afford throughout the year. So, this New Year's Eve sleep your heart out or just lie on the bed as the time pass away and the New Year begins!
Image Credits: https://img0.etsystatic.com
New Year's Eve is a special occasion, make it a memorable one. Get high on life and happiness rather than alcohol. Make it a special night for yourself as you pamper your soul and get drunk on joy. Forget all the deadlines for this one night and sleep like you've no worry in the world! Have a Happy New Year, everyone!
Feature Image Credits: http://newyeargreetings2016.com/
Nidhi Panchal