'EFFULGENCE'- The Film and Photography Society of Sri Venkateswara College organized a Photography Workshop on Thursday 1st October. Renowned photographer and senior faculty member of Bhartiya Vidya Bhawan, Professor, Mr. Ashwani Juneja conducted the workshop.
All aspiring Photographers, beginners and photography societies of colleges were invited in the workshop.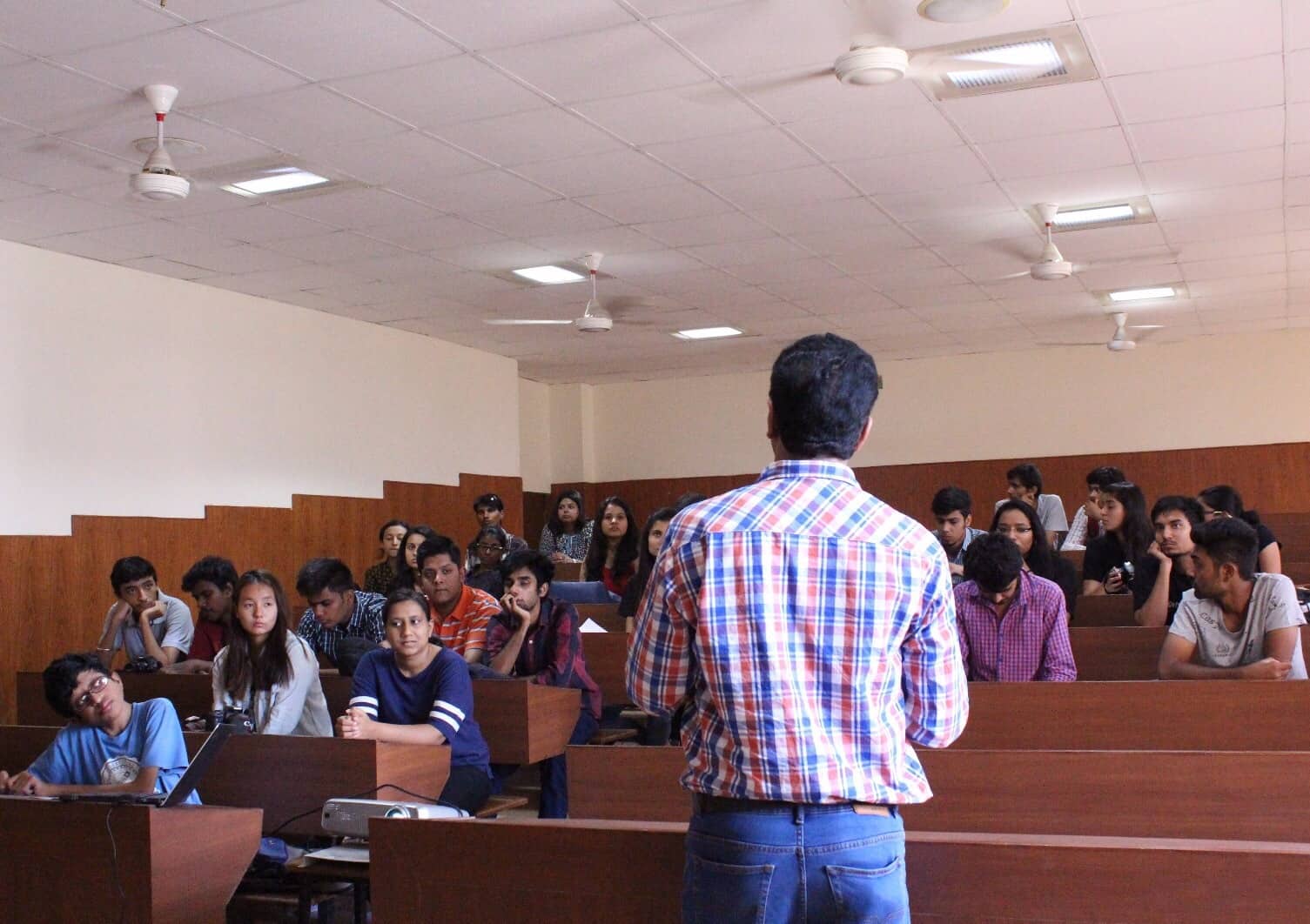 In a session of two hours, Prof. Ashwani in his presentation discussed topics such as what is photography? Principle of photography, depth of field, light controlling device and exposure triangle among others.
More than 50 photography enthusiasts attended this workshop. An interaction session was followed by the presentation where the students asked their queries and doubts.
A photo walk has been scheduled for next week where the students can practically apply the tips and information acquired during the workshop.
Inputs from Shaira Chaudhry
Image Credits- Abhishek  Saini
Shefali Bharati
[email protected]