The University of Delhi has declared results of 6th semsester examinations held in May-June for 26 courses. Results of popular courses like English, Economics and Commerce have not been declared.
Check your result here: Link 1 | Link 2 | Link 3
Results of the following courses have been declared: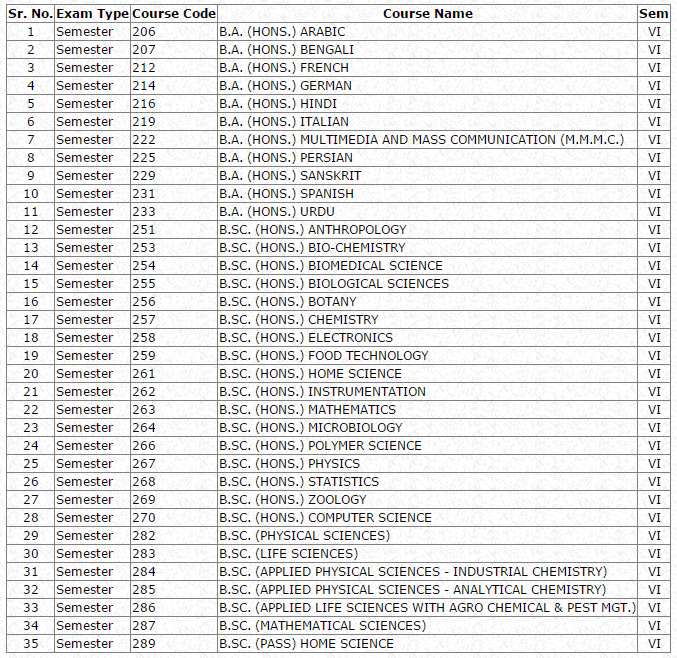 Watch this space for more result updates!