KMC RoboPhysicists, a team of 23 B.Sc. Physics (honours) students of Kirori Mal College led by Chetan Kumar Mehta and faculty advisor Sumitra Mohanty, has earned recognition for making the nation proud at various international competitions over the past few years. The society has become a regular participant at collegiate events conducted by NASA as well as the Mars Society.
Recently, the society was selected by the Mars Society to participate in the University Rover Challenge, a competition among rover machines made by universities across the world. KMC RoboPhysicists was among the 22 teams selected from the pool of 44 applicant universities. This is the second time the KMC society has made it to the final stage, which will be held in Utah, USA on 28th May.
Past achievements of KMC RoboPhysicists
NASA and NIA's RASC-AL 2014: Only international team competing, ranked 6th
KMC RoboPhysicists submitted a 5 page abstract report to NASA's RASC-AL. The report got selected making the society the only international team selected to present their full technical report at the NASA forum. KMC participated in collaboration with the University of Florida, USA. NASA's RASC-AL provides university level students with the opportunity to design human scale architecture concepts based on NASA engineering challenges and develop mission architectures to employ innovative solutions.
Mars Rover Society's University Rover Challenge 2014: Stood 13th of 31 participating colleges, 3rd in Project Presentation Category
NASA's Lunabotics Mining Competition 2012: Ranked 15th out of 65 participating colleges
NASA's Lunabotics Mining Competition 2013: Ranked 11th out of 50 participating colleges
The rover, KMC MR-04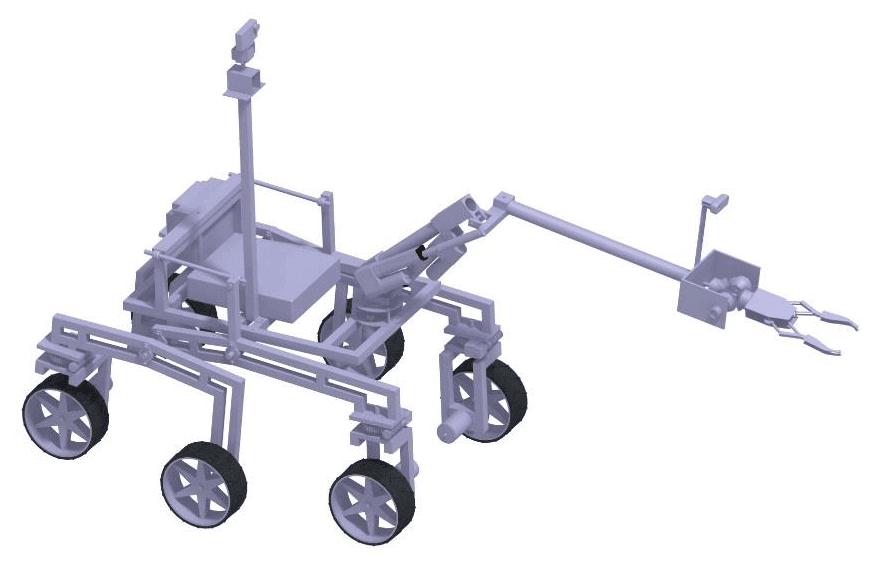 The rover possesses a Robotic Arm which helps it to perform various tasks in order to assist astronauts on Mars.
A camera attached to the arm helps monitor the functions of arm. An overhead HD camera monitors the movement of the rover and the view around it.
The society also plans to add to the design a few sensors so that the rover can study the soil samples well.
DU Beat got in touch with the team leader, Chetan Kumar Mehta. "The competition this time posed two down selection levels before final selection. We worked hard with utmost dedication and even greater aspirations, determined to excel. We were able to cross both the milestones and have been selected to compete further. With the pioneering approach and fervour of achieving heights, the team anticipates to excel in URC 2015 also. We wish to be able to present our rover and hence make India proud," he said.
We wish KMC RoboPhysicists all the best for the next level of the University Rover Challenge!
Ishaan Gambhir
[email protected]