The most awaited time of the year, the Delhi University Fest Season is almost nearing its end. With each passing academic session, our festivals just get bigger and better. This year too, Hindu's Mecca, Venky's Nexus and Miranda House's Tempest wooed students with exhilarating competitions and big names at their pro nights. The DU fests season typically spans over a month. This period provides ample time for certain recurring patterns to emerge. DU Beat has been following the DU fests with a keen eye, and we've compiled a list of five of the most common trends that were seen this year:
1. Overdressed Chicas
This season, the girls went all out in terms of their dressing. Fests became a platform for the women to showcase their finest clothing, jewelry, high heels and make up. In fact, this indomitable fashion spirit was kept alive, in spite of unfavorable weather conditions. So even at Day 2 of Crossroads (when it poured cats and dogs and Atif Aslam was a no-show), one could see the girls heavily made up and dressed in ultra formal, shiny and expensive clothes.
2. Punjabi Tadka to the star nights
The Punjabi music industry is a burgeoning industry (thank you Yo Yo?) and its growing popularity was evident from the heavy patronage that many DU colleges paid to it this year.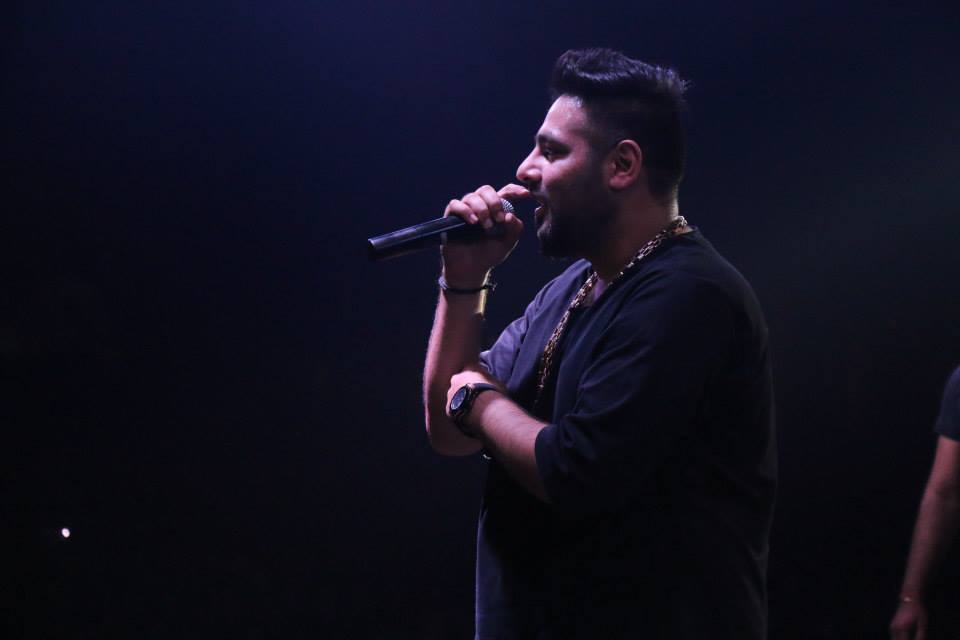 Rocking several festivals with their power packed performances were Punjabi singers like Hardy Sandhu, Badshah, Raftaar, Gippy Grewal, Jassi Gill, Sherry Mann and Rabbi Shergill.
3. Tech savvy equipments adding feather to the fests' caps
Steadily growing fest budgets give us the opportunity to incorporate newer forms of technology every year. This enhances the overall fest experience. Improved sound and light systems, online registration and fest related apps created a huge buzz last year.
This year, we introduced drones- flying cameras that were used to capture the true pulse of the crowd as celebrities performed on pro nights.  
4. Badlapur all around in Delhi University
In the pre-fest months, the star cast of the film 'Badlapur' made multiple visits to DU colleges to promote their movie. They visited Ramjas, Shri Ram College of Commerce, Kamala Nehru, DCAC and Satyawati College.      
  In fact, their appearance in DU became so commonplace, that after a point in time, DU students were jaded with Varun Dhawan and Yami Gautam.

It became a 'Been there, done that' moment for many, defeating the entire concept of star attraction.
5. The epic rain jinx
'Rain, rain, go away; come again another day!' MET had predicted atypical showers in the latter half of the receding winter season. And that is exactly what happened. Severe rain created delays and put the college unions in a very tight spot. Stalls didn't go up in time, competitions were postponed and celebrities cancelled their performances at the last minute.    
  KNC's Ullas and SRCC's Crossroads were the most brutally affected. Fortunately, both colleges were able to salvage the situation before things turned ugly.
These are the five trends we noticed this season in the DU fests, is there something we've missed that caught your eye?