Crossroads, the annual cultural festival of Shri Ram College of Commerce, kicked off on Saturday with a competitive Street Dance competition at noon. Teams from Dyal Singh College, Trinity Institue of Professional Studies and Maharaja Surajmal Institute of Technology performed before judges Nitish Gupta and Ram Pratap. Members of the teams also indulged in a heated faceoff, which is a traditional form of street dance. Zest, Dyal Singh College's dance society, was adjudged the best team. The winning team danced to Wiggle and Smooth Criminal among other popular tracks.
The Traveller's Society of SRCC partnered with the Students Union to bring out Escapades, the annual adventure sports festival of SRCC. There was a wide variety of activities to choose from, the options being body zorbing, zorbing, trampoline volleyball, flying fox, archery, paintball and tug of war that made up for the customary delay of the star night. "The most eventful moment of the day was when a participant of zorbing became unconscious due to the event after which zorbing was held back for some time but reopened for the long crowd undeterred by the event. Escapades was a fresh break from the lines of food stalls," said Madhurya Sundar from the organisers' desk.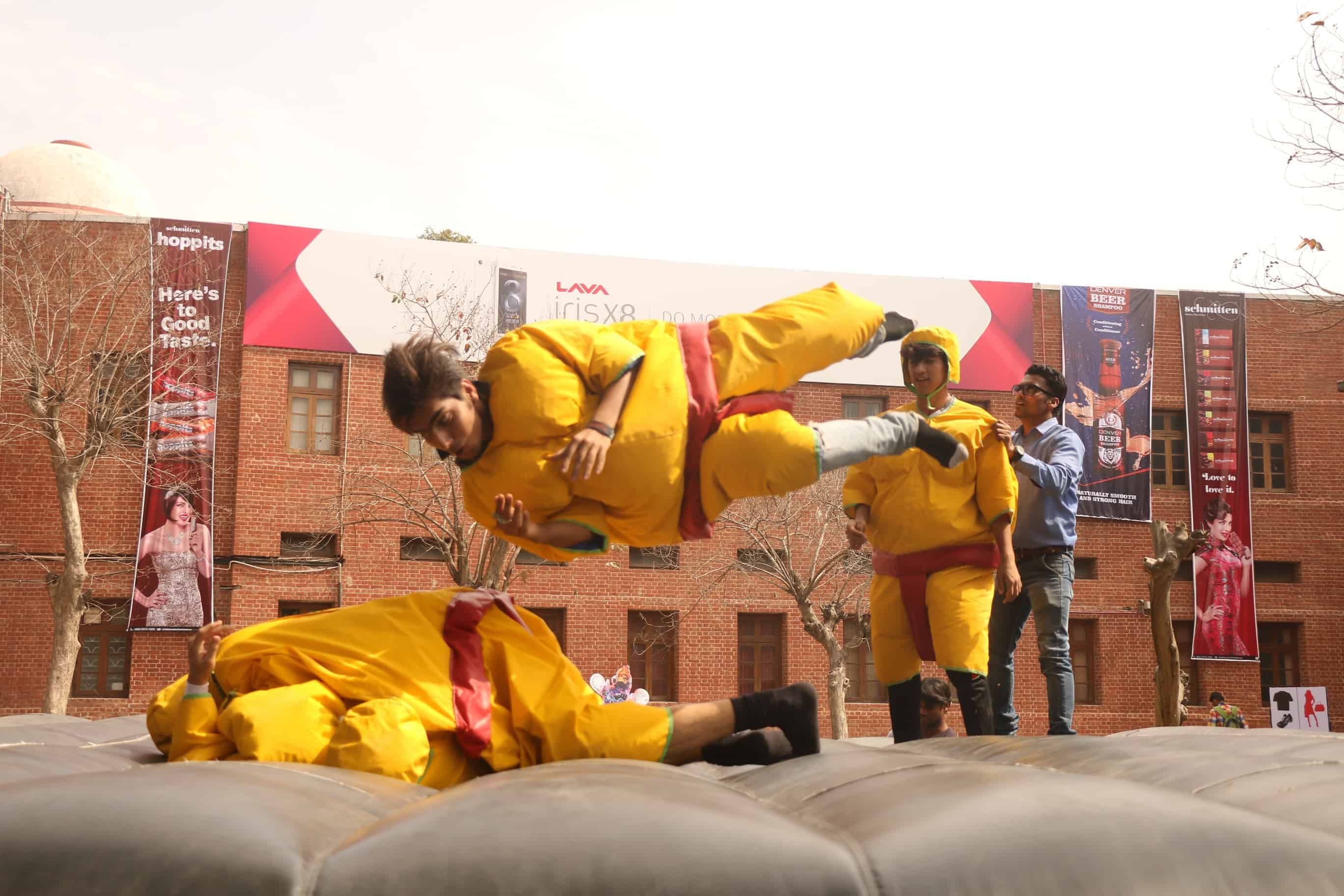 Day one at Crossroads 2015 concluded with the performance of Amit Trivedi and MTV Coke Studio for Woodstock, the rock-night of Crossroads. Amit Trivedi, an awardee of the National Film Award and Filmfare Award for music, is best known for his compositions in popular Bollywood movies that include Dev D, Ishaqzaade and Lootera.
At twilight, Amit Trivedi and fellow artists of his team chanted famous songs ranging from slow, soulful tracks like Zinda, Shaam, Kinaare, Ha Raham to upbeat songs like Gujaria, London Thumakda and Shubharambh. Halfway through, he asked the audience to sing his popular numbers themselves, which they did heartily. "There was just one thing I wanted from this year's fest season and that was to see Amit Trivedi perform live. So glad I got to do that!" said Priyanka, an enthusiastic attendee of the concert.
Feature Image Credits: Chirag Sharma for DU Beat
Arushi Srivastava
[email protected]
Madhurya Sundar
[email protected]
Ishaan Gambhir
[email protected]