The second half of Day 2 at Mecca, Hindu College's cultural fest came to an end after a variety of events and competitions.
Certainly the touch of sports would make Mecca a multi dimensional event hosting a gamut of participants from diverse fields. This was competed by street football or futsal which hosted colleges from across the university in the competition which boasts an impressive prize for the winners.
6 teams participated in the 5 a side competition. With the famous Ibtida lawn, hosting the event, Deshbandu College, DDUC, St Stephens College, Zakir Hussain College and two teams of Hindu College competed for the trophy.
The first round was a knockout round followed by the semi final match of two qualified teams and the third getting bye to the finals. This was decided by draw of lots. Each half of 7 minutes made the players race against time and mostly maiden goals decided the matches. The final victory was awarded to St. Stephen's College against a team of Zakir Hussain, Deshbandhu and Hindu College.
The second and final round of the Battle of the bands began on the second day of Mecca 2015 with the six bands that were shortlisted on the first day –The Cosic Truth, Knight Shades, Transmigrate, Rangrez, The Hansraj Projekt and Paperboat . The event was judged by Anuj Gupta, an individual metal guitarist. The bands performed to a crowd of almost a hundred students with their self written songs as well as covers of other songs.
The final winner of the two rounds of the battle was The Hansraj Projekt and the second prize was taken by the Paperboat and with that the much sought after battle finally came to an end.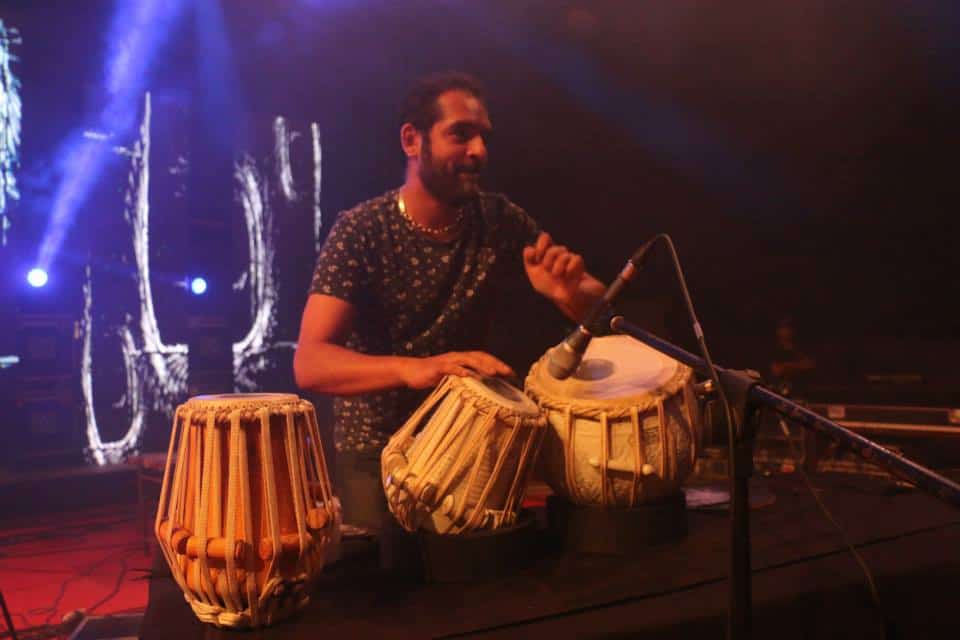 The final event that concluded the second day started off with the band F16s playing in the genre of Indies music while a large crowd of students swayed along as the sky shimmered with the stage and sky lights followed by Duallist Inquiry playing their famous Progressive House and EDM numbers with a guitar in the background. The last hour of the evening was taken over by Midival Punditz and Karsh Kale. The crowd cheered, danced and at times just sat ad swayed to the music.
Isheeta Sharma
Iresh Gupta
Sidharth Yadav
Image credits: Kashisha Madan and Chirag Sharma