There are tons of games available for your phone, but not all are equal.The facts that define what makes a game good – Storyline, VFX, SFX, Gameplay and many more. But every now and then, there comes a game – Angry Birds, Temple Run or Flappy Bird ; that has to be rated above these parameters.  Akinator, the Genie is one such game – it's not just good, it's magical!
When I first played this game (around 2011), I was simply blown away! Though the game is pretty  famous (worldwide), it recently came to my notice, that many in DU are deprived of it (even if you are aware, we'll show you how to get it for free)!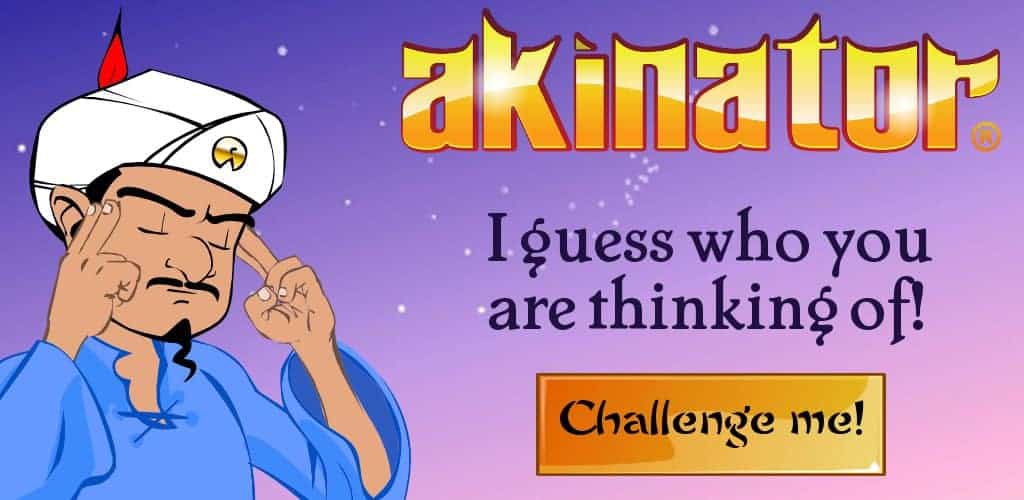 The best games are the ones, which can be played by all (guys and girls, young  and the old). When you launch  the game, a turban-wearing Genie greets you and asks you to pick a character. The basic concept of Akinator is – you think of anything & the Genie will guess it right! (What the…?) The character can be real, fictional, historical and even mythical! It will ask you a series of questions in multiple-choice format, answers to which can be: Yes, No, Don't know, Probably, Probably not. After around 20 questions (mostly less), based on your inputs, it'll make some guesses. If he can't get it right in a few chances, you win! But the fact is, it will almost always guess it right!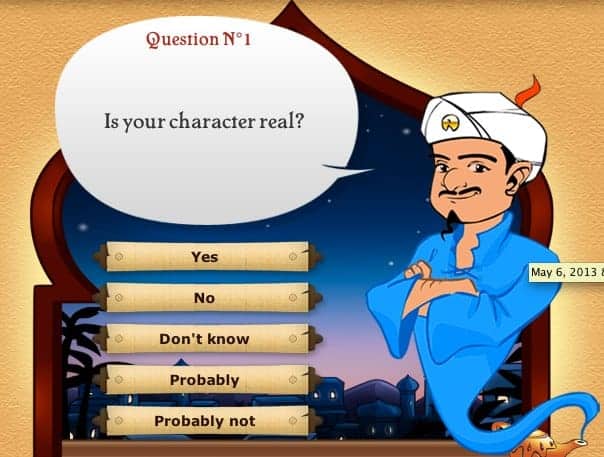 Trust me, in order to beat him I have also tried thinking of the following – Raj Malhotra (DDLJ), Vegito (Dragon Ball Z), AbRam Khan (SRK's son), Barney Stinson (HIMYM), Osama bin Laden (yeah, that one!) and even my dad! The dude can guess them all! If you (somehow) beat him, he acknowledges defeat & asks you to put in your character's name (which further strengthens his database). Though I now know how it works, it still feels magical, you seem to wonder if the guy is psychic!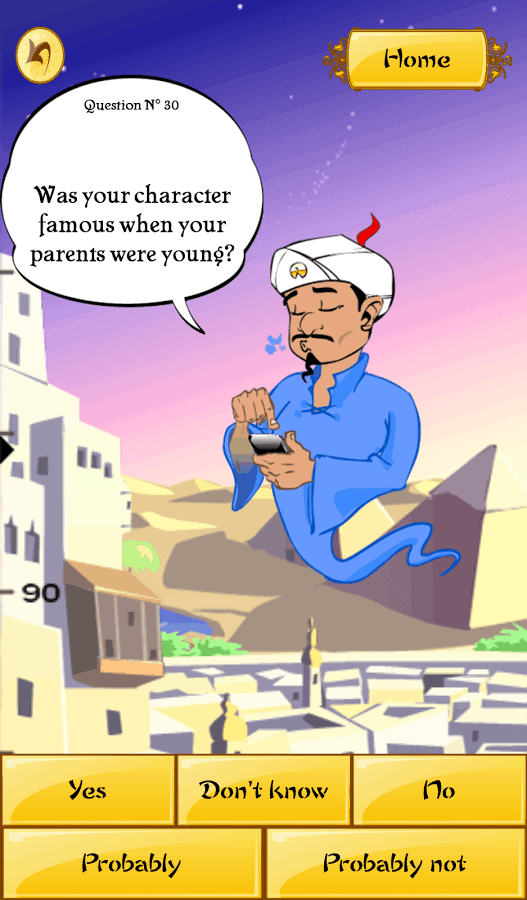 To be honest, it's not a game that you will wanna play the whole day, let's  put it this way – it ain't Candy Crush! However, it surely is an experience watching him read your mind. So go ahead, think of anything you can and watch Akinator guess it! The game requires an internet connection and is available on all leading app stores: iOS,  Android, Blackberry and Windows, priced around INR 120. A limited free android version is also available on Android.
But, there's a (legal) way to play it for free on all devices…
The Free Trick
Though you can easily download the paid game for free on any device using unfair means, there's a legit way to play the same. The official website http://en.akinator.com/ offers the game for free – Just Open and Play! To make it more convenient on your phone, open the website using your default browser, tap options and add the page to home screen. Now you can play the game for free anytime!  Game ON ^_^