<![CDATA[
University Grants Commission (UGC) has sent out a notification to all the universities across India to adopt semestrisation of courses and espouse grading system for results by dropping the numerical system of marking. The change will be administered from the academic year 2015-16. Direction by UGC also includes introduction of Choice Based Credit System (CBCS) and Credit Framework for Skill Development (CFSD).
The amendment has come out as result of a meeting that was held between the Human Resources and Development Minister Smriti Irani and state education ministers earlier this week.
Delhi University which is already following the system of semester education will now introduce grading system. After getting rid of the Four Year Undergraduate Programme, Delhi University will now gear up for another major shakeup in the college level education.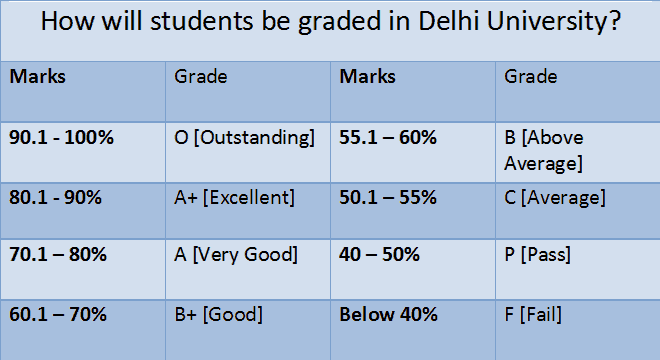 Under CBCS, the students will be able to pursue three types of courses – foundation, elective and core. It will be mandatory for students to pursue core subjects every semester and choices will be available to pick electives from a pool of subjects unrelated to their disciplines.
The news of grading system is acquiring mixed response from the University students. A part of the crowd feels that the reform is favourable for the students, as it will provide a pool of subjects to choose as an elective apart from their core subject. The reforms will not only provide wider options of subjects across disciplines to the students but also help them acquire more credits. Coherent mobility across all the institutions will also be ensured.
A professor from Delhi University says, "This is a recipe of disaster for Delhi University. Essentially CBCS is the new form of FYUP, probably in the three year format. As per the UGC diktat this is supposed to start from next academic year which is nearly six months from now. So the time is even less than what was there for FYUP with the administration."
The UGC will also set up a facilitation cell to extend necessary assistance to the universities in their transition process.
Iresh Gupta [email protected]
]]>