<![CDATA[
Delhi University Students' Union (DUSU) and Akhil Bharti Vidyarathi Parishad (ABVP) organized a public function and cleanliness drive on 8th January 2015. The program was set up at Sanjay Basti in Timarpur near Delhi University North Campus. DUSU's office bearers and other members of ABVP addressed the public function.
Chief Speaker for the event was Shri. Umesh Dutt who is the former National General Secretary of ABVP. He spoke about ABVP's campaign called "Drugs Free, Pro-Environment, Clean India Campaign", which was resolved in the National Conference of ABVP held in November 2014. 
Smriti Zubin Irani, Union Human Resource Development Minister also joined the team later and starting cleaning Sanjay Basti. Saket Bahuguna, Delhi Secretary (ABVP) says, "Smt. Irani met safai karamcharis and inquired about their problems and appreciated their services. She met ladies of the basti and also requested them not to throw any garbage in the drains which creates blockage."
[caption id="attachment_28531" align="aligncenter" width="1024"]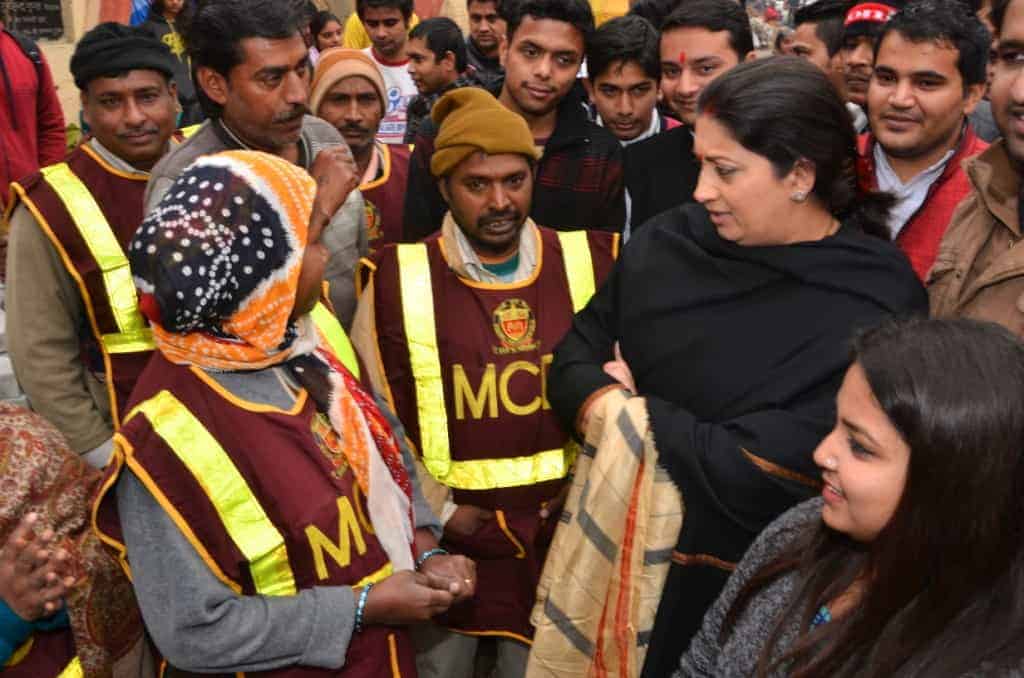 Smriti Irani interacting with MCD workers | Source: ABVP[/caption]
Smriti Irani also summoned officials from Municipal Corporation of Delhi (MCD) when she came across a blocked drain and asked them to do their duty properly.
Irani advised and asked all the students to take part in the cleanliness drive. After the drive, while hundreds of students kept cleaning the basti, she went to the DUSU Office in the University and discussed reforms and related matters with ABVP Office bearers. Meanwhile, many passerby students gathered outside the DUSU office and they later thanked Smriti Irani for her initiative of scrapping off Four Year Undergraduate Programme (FYUP).
Feature Image Credits: ABVP
]]>