<![CDATA[
In a recent incident, parents murdered their 21-year old daughter for secretly marrying a man from other caste. Bhawna Yadav, a final year Sanskrit student at Sri Venkateswara College (Delhi University) was strangled and beaten three days after her marriage on 15th November 2014. Jagmohan Yadav (property dealer) and Savitri Yadav (housewife), Bhawna's parents have now confessed to the murder and have been arrested. 
The girl married Abhishek Seth, a 24-year old contractual assistant programmer at Rashtrapati Bhawan who is a Punjabi. The couple had met two years ago at a party and married each other on November 12 at Arya Samaj Mandir, Connaught Place. According to the police, after the murder, victim was taken to her home town, Alwar in Rajasthan by her parents where she was cremated.
[caption id="attachment_27607" align="aligncenter" width="800"]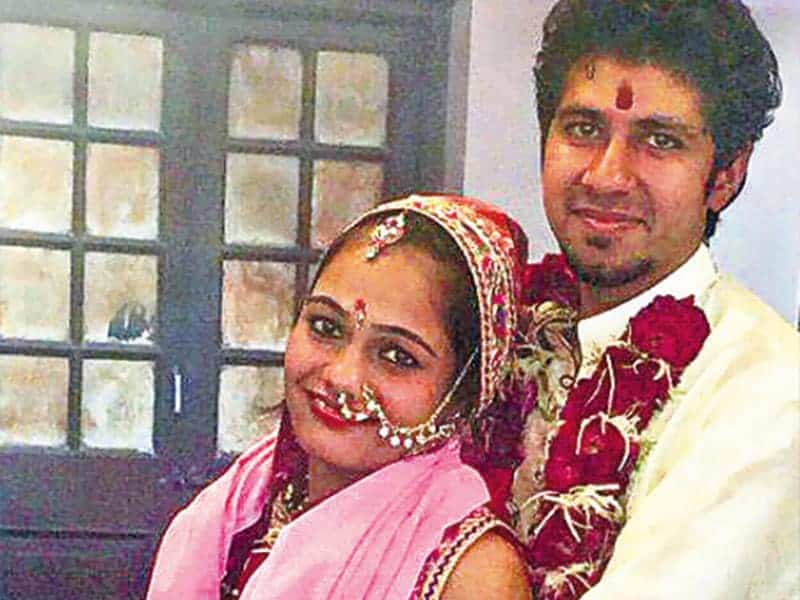 Bhawna and Abhishek after their marriage | Image Source: Hindustan Times
[/caption]
According to the report by Hindustan Times, parents told the neighbours that Bhawna had been bitten by a snake and they were taking her away for treatment. On reaching the village, they told the relatives, that Bhawna died on the way. However, after long hours of questioning, Jagmohan and Savitri confessed to the murder.
Abhishek Seth, in his statement to the police said, "After being informed about the marraige, Bhawna's father took her away promising that he will organize a grand wedding. I agreed keeping in mind the prestige of both the families but we heard nothing back from them. Infact, Bhawna's maternal uncle called me and asked me to stay away from her." The uncle had also threatened Abhishek to kill him and now has been arrested for being involved in the murder.
Iresh Gupta [email protected]
]]>