Kolkata is my hometown. Till last year I had celebrated my 'Durga Puja Week' in the 'City of Joy', however this year I didn't get the opportunity to do so. So I had to be content with the 'Pujas' that Delhi had put on offer. Frankly, I was not expecting much, but it would not be wrong to say that I had made a huge mistake by underestimating Chittaranjan Park's potential to surprise me.
The same fervour, the same atmosphere and the same excitement. Billions of people walking, forming queues for entering into the pandals in different blocks. When it turns out to be tiresome as a result of travelling so much, a person turns to satisfying his belly's needs. They are immediately rewarded in the form of various stalls put up by chef's and dhaba cooks trained in authentic Bengali cuisine and street food. Here is a list of things you should definitely try while you are out their slogging to get a glimpse of the Goddess' idol:
Phuchka – Delhi-ites call this dish the 'Pani – Puri' or 'Paani- batasha'. What makes it different from the Delhi adaptation is that the water used in it does not contain excessive Pudina. The taste is quite different to the ones provided in Delhi. You'll generally get 4 – 5 phuchkas for 10 bucks.


Fish Fry, Cutlets and Fingers – These batter dipped, bread coated fish pieces available in varying sizes can make your day, if you are a sea food lover. The sauce, be it mustard or ketchup (whatever they offer) has the ability to complement the fish and straightaway seduces your palate. You find these for 25 – 50 bucks in the stalls outside the pandals.
Egg – Chicken Rolls – This avatar of a Kathi Roll, rolled with a parantha rather than a Roti might be heavy but has the capability to bombard your palate with the ooziness of the egg and the Juiciness of the grated and minced chicken.  This generally costs about 60 rupees.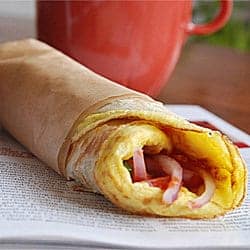 Sweets (Mishti,Sandesh) – 'Mishtir Dokan'(Bengali sweet shops) are abundant in Chittaranjan Park. The variety in sweets can make it a hard choice for you but eventually whatever sweet you choose is sure to intimidate and surprise you in a positive way. You will surely have a happy face while you are pandal hopping. This costs around 15 – 20 bucks a piece. Do not forget to try the Rosogulla and the Mishti Doi ( you get this at  20 rupees per hundred grams).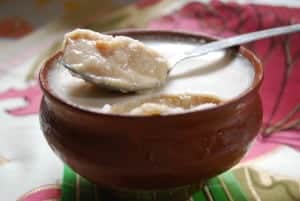 Biryani – Completely independent from the famous 'Hyderabadi Biryani', this rice based dish is to be eaten during the dinner time. What makes it so special is that that the chicken or the mutton is prepared in an authentic Bengali way to provide the diner with a traditional Bengali appetite. The spiciness of the meat with the rose water rice can make your day and ensure that you get a good night sleep.

This just about sums up the five things you should savour on while you are out there on a quest of 'Pratima Darshan'. There are a lot of other things that are available which you should try as well.