With Cristina Yang's exit from the medical saga Grey's anatomy this summer, one of the few surviving original cast members is gone.  However, as they say that 'the show must go on', ABC is all set to launch the Season 11 of the series on September 25th, 2014. Here's a list of all what might happen in the long running show this season (no spoilers, only possibilities):
1. What would I even do without you?
With Cristina's exit and Derek's moving out from Seattle, Meredith Grey would be seen without the two people who've been indispensable from her life, also the ones she has had the maximum screen time with. It'd be interesting to see how Grey survives the day without her 'twisted sister' and 'the love of her life' being around.
2.  Ellis and Webber's love child
Towards the end of the last season, it was revealed that Grey has another half sister no one knows about. It would be interesting to see how the show writers justify the existence of the Chief and Ellis's child whom no one knows about all this while. It'd also be challenging for Meredith to adjust with Margaret Pierce, the new cardiothoracic surgeon replacing Yang, knowing how she is related to her.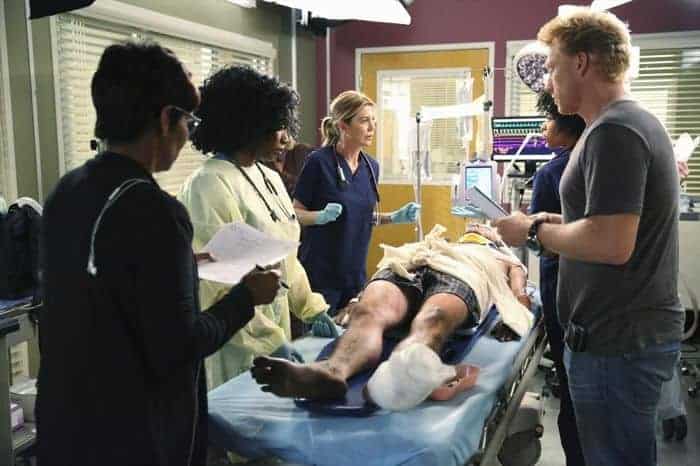 3. Who gets to get on-board at the 'Board'?
As Yang leaves her place on Board to Alex, Chief Webber suggests Bailey for the place. What might follow in the very beginning of this season maybe a tiff between the two doctors to claim Yang's seat on the board.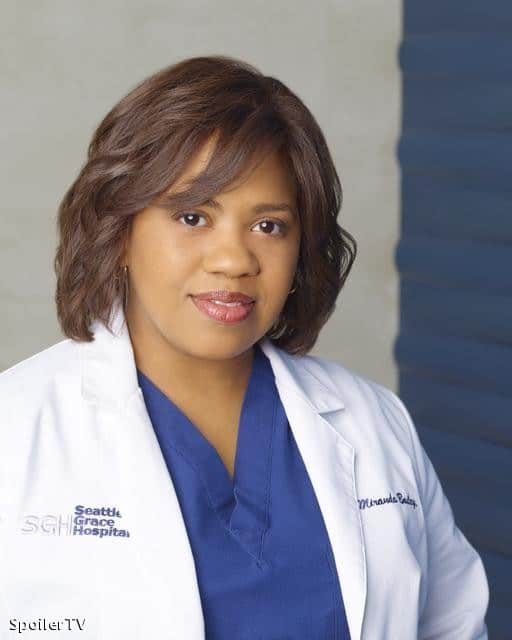 4. The life that you save might be your own!
While Meredith has lost her person and is having issues with McDreamy's career aspirations overshadowing her life, the ideal on-screen couple might live separate in the coming season, and as Shonda Rhimes says that, 'It is going to be a Meredith centric season, the chances of an upcoming divorce haven't been ruled out either.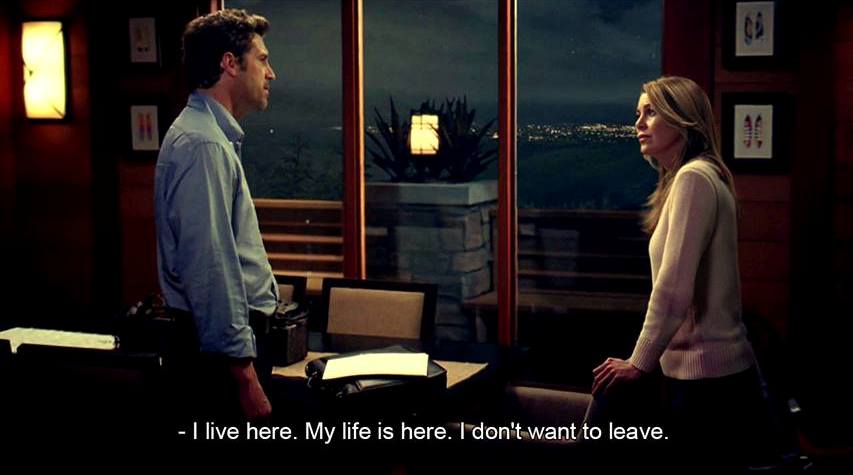 5. The sole survivors of show's  original 'M.A.G.I.C' might come closer!
As Yang leaves her place to Karev, Alex considers himself to not only be a replacement on board but to play Yang's part in Meredith's life who is dealing with a struggling marriage. As Meredith and Alex come closer as friends, it might crop up problems for Jo and his relationship.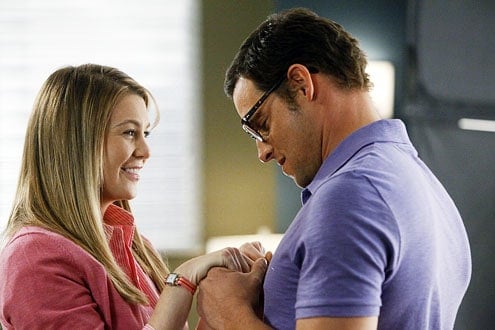 6. Is the Oscar winning actress Geena Davis' character the end of Calzona's surrogate mother search?
Oscar winning actress Geena Davis has been roped up for an important regular role in the show and the first pictures released show her sharing the screen with Torres and Arizona, so maybe or may not be that, Geena plays the role of the surrogate mother, the couple has been looking for.
Even if not, it'll be interesting to see what Shonda Rhimes has in store for such a talented actress.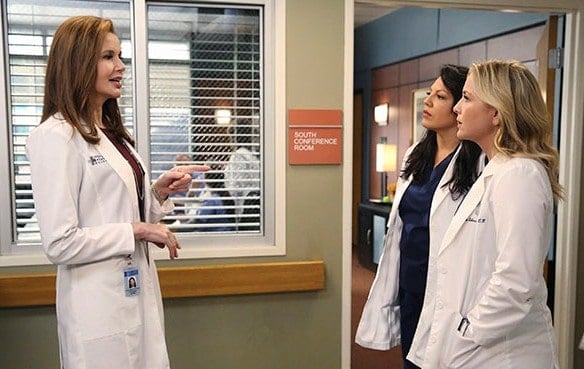 7. Jackson-April's marriage and baby
Jackson and April, the love birds from different cultures who are expecting a baby this season might have differences over the raising of the child. It'd be interesting to see how their relationship survives those ups and downs.

8. Will Owen Hunt go back to the darkness?
Is Owen Hunt heading towards the darkness where he came from with pangs of anger, depression and mood swings, or is there someone who is going to make him fall in love again. If yes, who could it be?
The return of Grey's Anatomy for Season 11 is indeed a moment of celebration for all the fans like me through out the world who've laughed and cried, learnt and lived, given and grown with the show.
Looking forward to a beautiful ride of emotions through out the season, and yes, miss you Cristina Yang. Cheers!