Coming almost halfway through the Delhi monsoon, there comes an occasion which has been trending amongst the youth for a while now. A day, to remind all your fellow mates how much they mean to you, to give away friendship bands which are considered symbols of  unadulterated love and everlasting friendship.
It is also a day when all you guys who were 'friend-zoned' on the 14th of February can find some solace (pun intended!). Yes, friendship day is round the corner and the city will be gleaming with celebrations of all sorts. From parties to karaoke nights, from re-unions to get-togethers, we all have our plans. But for those of us who don't, we have something for you.
Living in a 'movie obsessed' country where in our words,actions,behavior,fashion sense and other infinite characteristics are 'Bollywood-inspired', we have chosen just the right flicks for you, so that you and your friends can sit together and cherish the time well spent. Read on:
1. Dil Chahta Hai
The flare, the friendship, star cast and the music, all of it  contributes to this evergreen blockbuster, the 2001 movie that takes you back to your college days. Released in 2001 under the comedy-drama genre, marked Farhan Akhtar's directorial excellence and also started various trends amongst the youth. The story line revolves around lives of three friends and the bond they share.Their test starts, when due to their different personalities and choices, their friendship goes through a rough patch.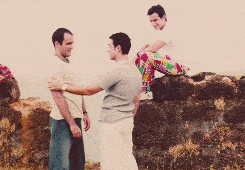 This film displays a peculiar realism which somehow we can all relate to in our own ways. It takes us on a roller coaster ride of emotions, all contributing to one supreme relationship of friendship. Personally, I cant get enough of the Goa trip craziness, no matter how many times I watch the film.
2. Dostana
Enriched with over the top craziness, makes way for a laugh-riot with a feeble and sensitive subject coming into action i.e- homosexuality. Two straight guys pretend to be gay, in order to secure an apartment who's owner happens to be a beautiful girl living with her ever conservative 'Aunty'. Eventually, both guys fall in love with the girl.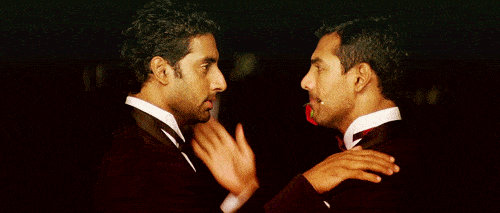 The story complicates when she tells them that she is in love with her boss. Set up in the beach capital Miami, with glittering 'pomp and show' like any Karan Johar movie, this one is a good option to watch this friendship day. The movie is even more relate-able for the guy friends out there who are perhaps plotting to befriend a common girl, or are close enough to be considered romantically involved with one another in their friends lot.
3. Three Idiots
Another film showcasing Aamir Khan's perfectionism. Not only does the movie take a dig at the present education system and exposes it's negatives with impeccable comic timing, but it also shows the college friendship, fun and every day thrills and pressures that the youngsters experience.
The film instantly got a thumbs up from the students and set new records in the Bollywood film industry. The story starts when two friends, re-unite in search of their companion from their engineering college days, who inspired them to think differently and follow their heart, even when the society considered them to be idiots.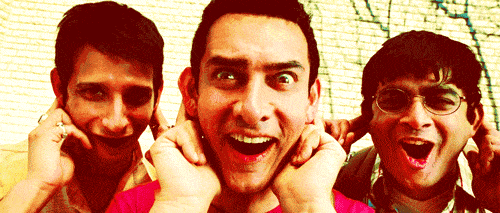 What follows is a funny cum emotional cum dramatic turn of events, nostalgia and adventure which won't only tickle your funny bone, but leave aside a strong message which is bound to stay on your mind for days. Since the release of the movie, the songs like 'All izz well'  'Jaane nahi denge tujhe' and 'Give me some sunshine' have been the anthems of friends in good times and times adverse.
4. Rock On
A film which takes us aboard on a musical journey.  The film's songs sealed their positions on the chart buster list of various music portals,  months prior to and after the film's release. The story was very well received by the audiences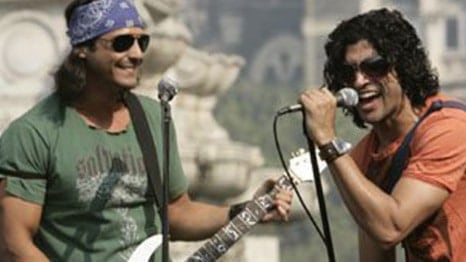 Starring the new and fresh lot of actors Luke Kenny and Purab Kohli alongside Farhan Akhtar and Arjun Rampal, this is a story of four friends who were connected by music.
5. Koi Mil Gaya
This movie in particular signifies that friendship really sees no bars; no bars of age, mental aptitude, cultures, countries or language. The mentally weak charectar of Rohit mehra (played by Hrithik Roshan), his friend Nisha ( Preity Zinta) and a group of children, ten years of age, befriend an extraterrestrial creature, an alien from abouther planet. What follows is the naming of alien as 'Jaadoo', dancing, singing and all sorts of fun as a group.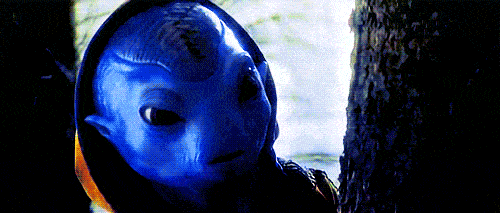 Jaadoo transfers some of his powers to Rohit enabling him to lead a happy normal life and in return Rohit braves all odds and dangers to help Jaadoo return to his home planet. The movie is a symbol of trusting and helping each other, all what form the basics of an everlasting friendship.
6. Jaane Tu Ya Jaane Na
This film marked the debut of the blue eyed boy Imran Khan in Bollywood and was a simple story of two best friends, who take ages to realize that their friendship had turned into love. In the process, lies a circle of  various emotions and complications, which happen when one is confused and unsure about his/her feelings towards another person as both characters vow to find 'the one' for each other.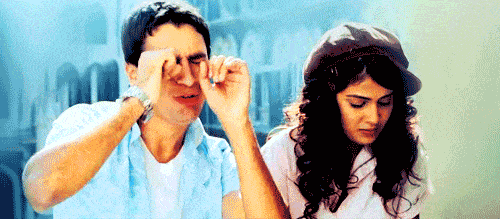 The film's songs including 'Kabhi Kabhi Aditi', 'Jaane tu ya jaane na', 'Nazre milana' and Pappu can't dance Sala' are still loved by people alike.
7. Kuch Kuch Hota Hain
Another Karan Johar extravaganza, the film is set in the 90's and is still a favorite amongst the mushy lovers. Starring the evergreen romantic pair of ShahRukh Khan and Kajol, the film gave way to many trends back in it's time. It is a story of two best friends from college, separated by their individual choices and fate ,meet after years and rediscover their love, which seemed to have withered away with the passage of time.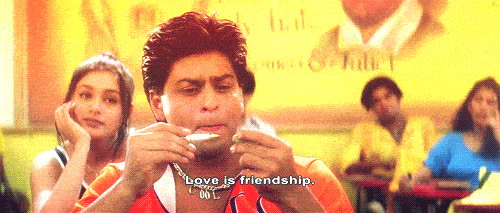 The movie is a treat for the forever friend-zoned guys and girls out there, your silver lining for the fact that someday Cupid might just strike.
8. Sholay
If you are a retro fan, or are just looking for a change from the usual set of movies, this has to be your choice this friendship day. Sholay in hindi means Embers and is a story of a police officer, who's family was brutally murdered by a ruthless bandit. He recruits two cons for a heavy price to capture the bandit .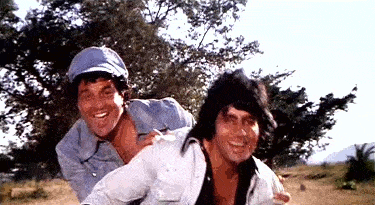 What follows is an interesting tale packed with  action, adventure and romance. This is one classic milestone in the history of the hindi film industry. The movie also gave us, one of the most beautiful melodies to celebrate the bond of friendship – 'Ye dosti hum nahi todenge'
9. Kal Ho Na Ho
One of the most beautiful definitions of friendship, where a dying man (Shah Rukh Khan) exemplifies the meaning of true friendship and unadulterated love for Naina ( Preity Zinta) as he makes her realize her love for her best friend Rohit (Saif Ali Khan) instead. The movie's closing lines – 'ladki chahti hai ki use apne life partner mein ik achcha dost mile, par maine apne sabse achche dost mein apna life partner paa liya' says a lot in itself about how this movie is a perfect representation of friendship and love.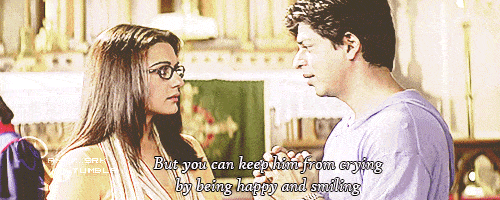 10. Rang De Basanti
A film which will strike a chord with the younger lot. A story of  four young students of Delhi University, each living life carefree and enjoying their youth until they meet an English documentary filmmaker who is in India to make a film on Indian revolutionaries contributing to independence from the British Raj.
She convinces them to be a part of her documentary film. After losing a close friend, an air-force officer, in an airplane crash they discover the loop-holes in the ugly game of Indian politics and decide to take on it through their new found awareness of Indian independence.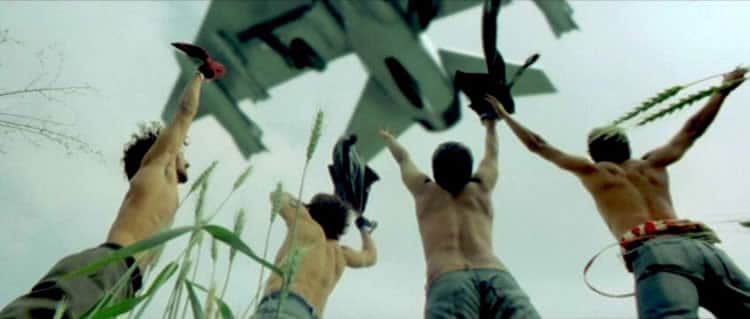 Alongside a strong plot, A.R Rahman's mesmerizing  music raises the bar up even higher.  The strong friendship bond between the characters is bound to leave you teary-eyed.
With these choices of flicks handpicked by us, we wish all our readers have an amazing friendship day. Celebrate the togetherness, have fun. Happy friendship day, to all of you.
Amitoj Singh for DU Beat.
Gifs courtesy: www.tumblr.com