With the conclusion of 2014  pre- admission process, Delhi University released the statistics of applications subject and state wise.
English topped the charts with 71,359  applicants choosing this subject while Bengali saw the least applications. The second highest favourite subject was Mathematics with 67,636 applications. Unlike last year, Journalism and Mass Communication applications took almost a 10,00 applications dip at 41,805.
The trend was highest in science subjects with Chemistry, Physics all recording more than 60,000 applications. Computer Science and Electronics also have a high number of choosers.
Anthropology which is only offered in Hansraj College alone witnessed more than 11,000 applications. Newly introduced Forensic Science has more than 35,000 applications.
Economics is no longer the most popular subject choice at Delhi University with applications not touching the 60,000 mark.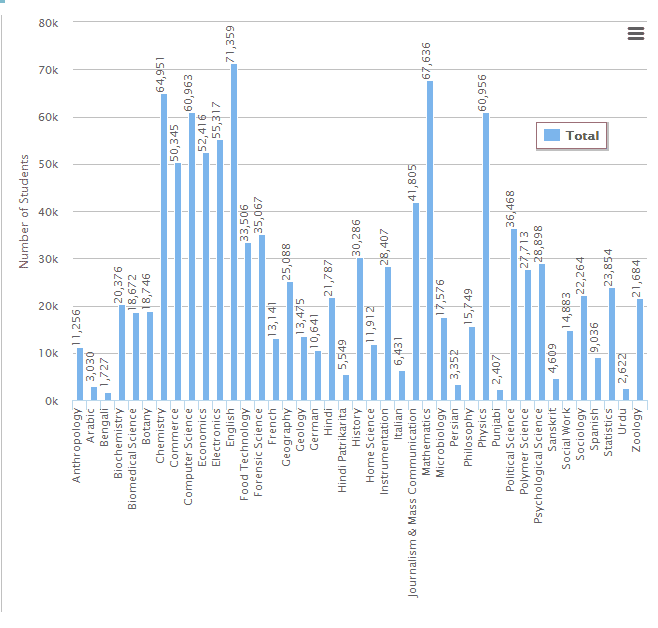 In the State wise distinction, the highest number of applications came in from Uttar Pradesh and Uttaranchal. Delhi has 40,160 applications to itself while Haryana was third in the row. The least applications came in from Karnataka with just 146.