Google Search: Mothers' Day 2014 
This was the first thing I did when I was asked to write this piece a few days back. It is demeaning on my part and shamefully it has been the same in the years gone by. In nineteen years of this all-credits-to-my-maa life, there must have been only five such times, when I was aware about the actual date and I just hugged my mom and said, "Happy Mothers' Day". For all the other times, a Complan advertisement on television made me realize about this western festival of motherhood, a day or two later when in the end it said, "Celebrating the spirit of a mother. Happy Mothers' Day."
The only explanation I could give to her about this (who herself used to get this news from the idiot box) was that, "Oh, shit! I forgot. But Maa, it  feels as though this day falls twice or thrice a year."
And she would just say nothing.
Google Search Result: 11th May 2014
I guess around 70% of people (or more) reading this must not be aware about Mother's Day, just like me. A small percentage of these must have rushed to the kitchen (yeah,that's where you are most likely to find her) by now or dialed 'Mom', 'Mumma' or the lame ones like  'Birth Giver', 'Headquarters' or 'Hitler', as some people choose to save their mother's contact on their phones.
Getting an Archie's card because you couldn't make one on your own or ordering a cake, genuinely won't add much flavour to her life. Giving her explanations that you had an exam and you forgot or telling her that you thought it is was in the next week, won't make her feel better. The day that never comes twice or thrice a year asks you to just spend a little time with her, maybe rest your head in her lap or just cook something for her and share a memorable warm moment of togetherness.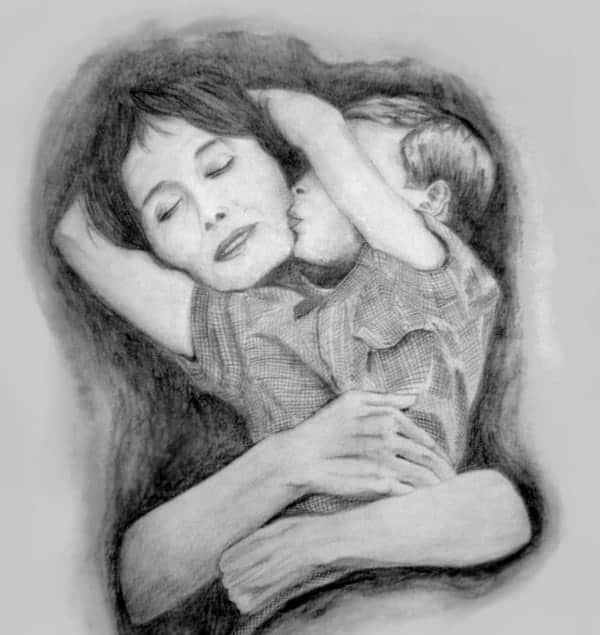 But everyone isn't that lucky to do so. I am not. The fact that I stay away from my home, makes me feel that I am detaching away from her. I've grown up  and I probably have a bunch of work to do rather than keep her in my mind. There are thousands here who call their mother up just twice a week, and a few like me who dial her number after dinner every night. But why is it that our conversation lasts only for a minute or so? Why is it that being miles away, we don't have much to talk about? And, "Aur batao, khaana kha liya?" is the most common question?
What else can we talk about? As the survivors of the new generation, we are too lazy to tell the lady there about what happened in our school, college or at work. We shout at her, ask her to leave our room, whine about her keeping our things in place, curse her for the food being not of our choice, abuse her and even make her cry at times.
We might forget this often, but we're talking about the person who kept us in her womb for almost 275 days. She has tolerated all our kicks even when certainly 'all was not well'. She has posed while holding us for pictures when Dad used to click with one of those that huge old fashioned cameras. She has even lied to him for us; even fought with him. But we've barely done anything in return. The scope boils down to almost nothing when our mothers aren't on Whatsapp because we are too cool to interact with someone who's not on that one social media application.
Walking down the lanes of the campus I usually wonder if it was just her food that makes people feel 'homesick' here? I guess it is. Because eating dal and aalo in four-division Gurudwara thalis isn't that pleasing to us. I also remember the times, when I used to walk around the colony with her, just a few years back. The only fact that her kiss on our face, is now called a peck, because a kiss has a  altogether different meaning, shows how much we have changed, and how much time has changed. My mother tells me, that she will remain my mother even if I have my grandchildren playing around me. She tells me that time can change, but this fact just cannot.
I still haven't wished her. I'm wondering how to do so.

'While these thoughts go around my mind;
I still wonder how to express;
Today on the day, for all wrong I have done;
I still wonder how to confess.
The day is for her; but I have other things to do;
Wait. One day I will be a victim too.'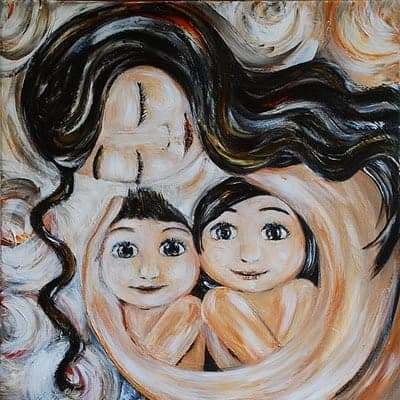 So please don't talk to her in rush and disconnect saying that  you need to study whereas you're actually in the middle of a 'QuizUp' game with a friend. Do not miss her only for the food. Do not be out with friends when she needs you with her. Do not shout on her just because one thing went wrong. The fact that my mother has already started complaining about me being different from who I was in school, is something that forces me to think. She tells me that I don't have time for her now and other people have taken her place in my life. I sometimes want to tell her, that it is not the way she thinks it is. That she is irreplaceable, unforgettable, a buffer stock of hope, a melody of good times, a comrade of the bad ones! But then how should I explain all that? I have nothing to say.
I want to tell her that it is funny how she strikes my mind at any time of the day. Sometimes sitting in the classroom, I realise that the teacher who's scribbling on the blackboard is wearing a salwar-suit similar to the one my Dad and I got for Mom. I miss my Mom when I see the lady at the locality general store moving her hand through her son's hair and telling him to study, as he is in Class X now. These little things. Things that I can relate to.
Anyway, I need to wind up and call 'Maa :)!' (that's  how I have saved her number and that is all I could do), and you should, too. Because, after all, mothers are special, the day is special,  and it comes only every second Sunday of May, and that is certainly not twice or thrice a year!
Ending this piece just like the advertisement- Celebrating the spirit of mothers. Happy Mother's Day.
Featured image credits: www.eddycrosby.com