With the Lok Sabha polls just around the corner, Young Indians rganization, a part of the Confederation of Indian Industries, organised an interactive session on "The Power of Vote" at Lady Shri Ram College on 4th April. The session was organized to get students engaged in a meaningful discourse with the Chief Electoral Officer of Delhi; Vijay Dev. He addressed the students on various issues about the electoral process. Yashodhara Bajoria, Char Young Indians (Delhi Chapter) was also present at the session.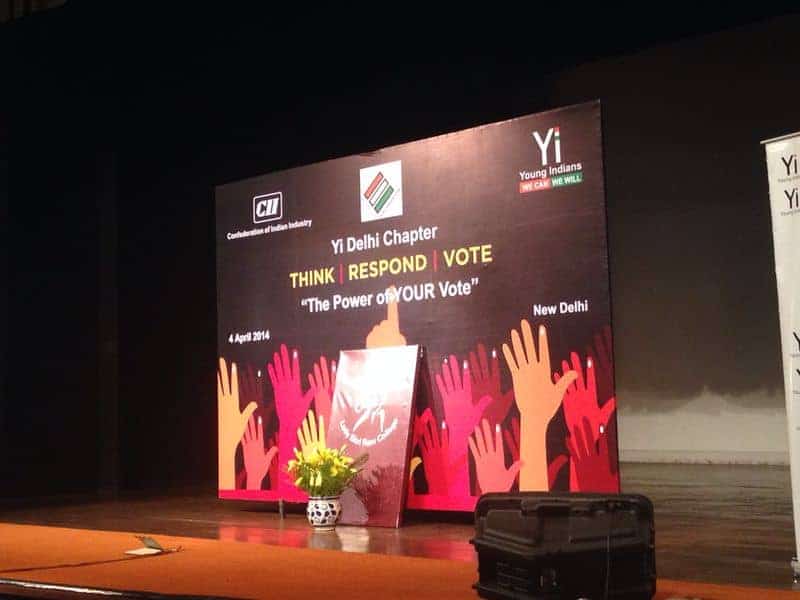 In his keynote address, Mr. Dev spoke about the various issues that the Election Commission has to face to ensure a good voter turnout. He also discussed many women oriented issues that prevented women to vote in many areas. The IAS Officer also talked about the importance of informed and ethical voting. "The youth has to make it clear to the political parties that their votes are not for sale", he said. He urged the students, which comprised many first time voters, to exercise their basic democratic right. "There has to be momentum, a wave of voters that exercise their right. This responsibility lies with the youth", he said.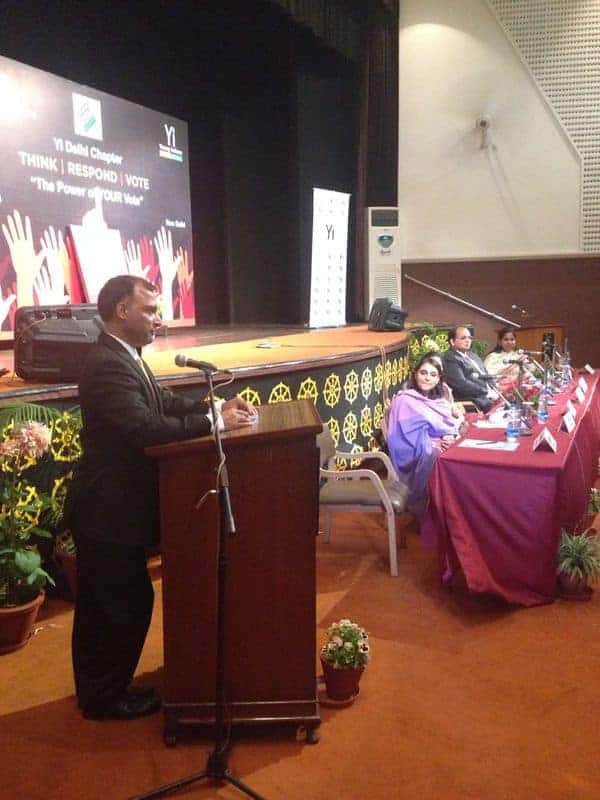 The address was followed by a question and answer session where the students posed various questions to the speaker. One of the most important questions that were raised was about the problems that outstation students faced as they could not exercise their voting right in another state. There were questions regarding the option of NOTA as well. "Most of the first year students are first time voters and they need to be informed about the electoral process. We require answers to many questions about voting that keep arising in our minds. This interaction with the Chief Electoral Officer is important as we are not just the youth but also women who own half the sky of democracy", said Sabika Abbas, the President of the  Student's Union,LSR.
In her vote of thanks to the Officer, Dr. Meenakshi Gopinath thanked Mr. Dev for taking out time to visit LSR, despite his busy schedule, to address the queries of young voters.
Azra Qaisar
[email protected]

Image credits: Sahiba Chawdhary