Seeing no action being taken either by the centre or by the state government against the Four year undergraduate programme  (FYUP), All India Students' Association (AISA) carried out a protest on the streets of Delhi recently on the 10th of March. As a part of the prolonged FYUP Hatao, Future Bachao yatra – the bike caravan saw members of the student party travelling around 28 colleges of Delhi University and covering about 150 Kilometres.
According to some sources in AISA, the party wants to make it an election issue, reaching out to major political parties and inviting their stand on the issue. "We have tried our level best to make sure that FYUP is rolled back, though policy paralysis and less impetus among political parties for the issue has been a cause of deterrence. We will now take the issue to the parliament", said Anmol, State Vice-President of AISA.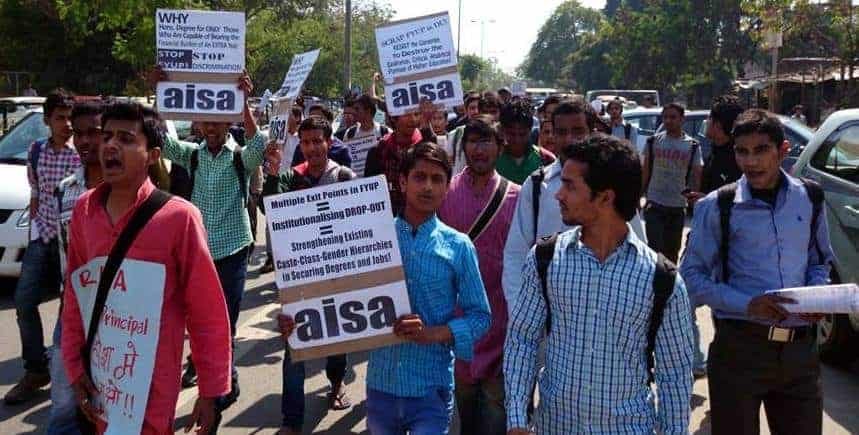 The student's party has also been protesting against the possible re-appointment of Prof. Dinesh Singh as the Vice-Chancellor of Delhi University.
After repeated agitations and assurances, the much awaited rollback of Delhi University's FYUP has still not become possible. With the possibility that Vice-Chancellor Prof. Dinesh Singh might serve another term as the VC, the chances of a complete rollback seem even lesser.