Day one of Genderknowledge – the Academic Congress organized by Lady Shri Ram College for Women – started this morning with the welcome address by the Principal Dr. Meenakshi Gopinath, who set the stage beautifully for the day to progress. She spoke about notions of gender, violence against women, queer politics and ended with a few verses of the beautiful poem titled Silence by LSR alum Anasuya Sengupta.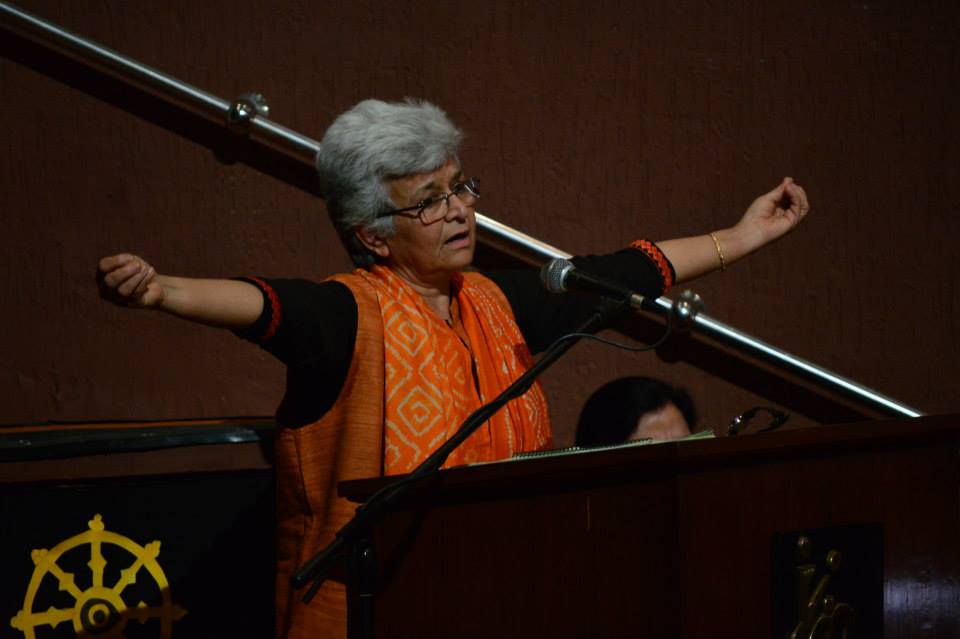 After this, the audience was floored by Kamla Bhasin, renowned feminist and founding member of Jagori NGO, who touched upon so many issues so beautifully in so little time – she quoted a German feminist saying ''Women are the last colony, all others have been liberated.'' She spoke of the male point of view which is the crux of every institutionalized structure we see today, focusing especially on religion and the idea of a masculine God. She then moved on to talk about the capitalist patriarchies we live in today, and the usefulness of the sex gender distinction in understanding these. She also explained other axis of power along which patriarchy operates – caste, class, religion – all of which could not function without patriarchy and control over women's sexuality and reproduction. The solutions she gave to these problems were inspiring and overwhelming all the same – her spirit itself gave the entire auditorium the will to fight the system, and the song she sang and the slogans she recited ("hum abla se sable banenge saathi'' and ''sun lo ab sab baat humari, ab din humara, raat humari, bus humari, train humari'') were on everyone's lips.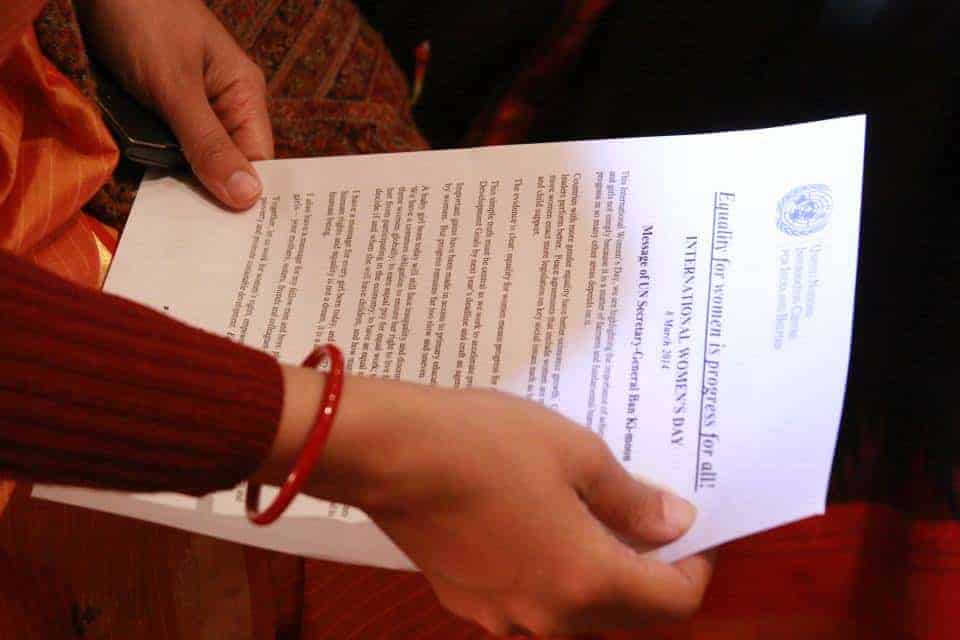 The next address was by Kirin Mehra-Kerpelman, LSR alum and the Director of the UN Information Centre for India and Bhutan, who read out the special message sent by UN General Secretary Ban Ki-moon on account of the upcoming Women's Day. The General's Secretary's address raised issues of productivity and its inherent links with women's empowerment.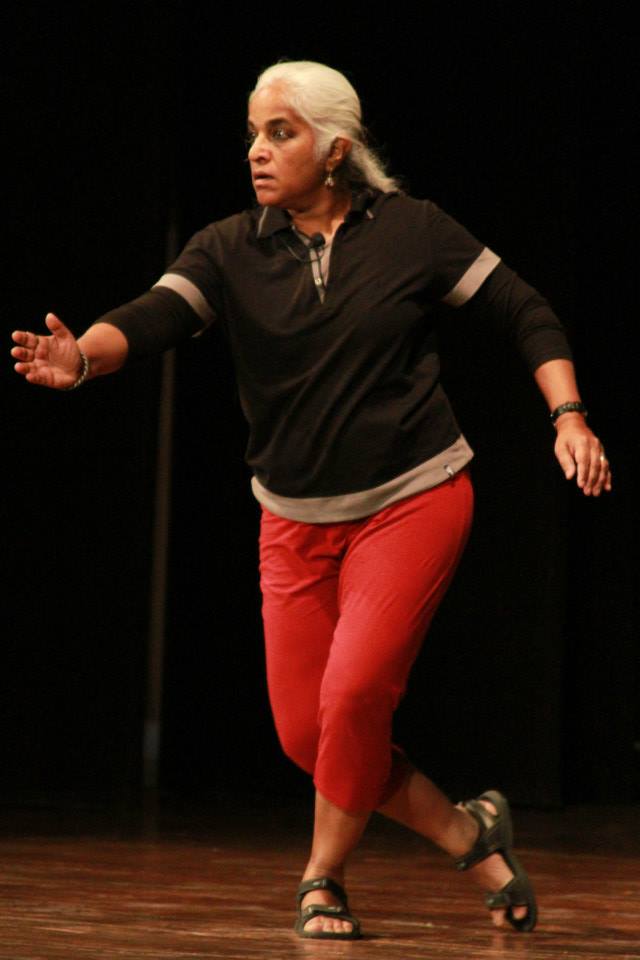 This was followed by a performance by Dr. Maya Krishna Rao – an eminent theatre personality, teacher and performer, who performed her piece created post December 16th called The Walk. The standing ovation she got after did more justice to her performance than words could ever be capable of. Later in the day Dr. Nivedita Menon said that Dr. Rao's performance expressed beautifully how we need not to lead, but to walk together in this fight against patriarchy.
The release of a survey done by the LSR Statistics Department took place next by Kamla Bhasin and Rebecca Reichmann Tavares. The survey, which was on gender perceptions among college students again, gave some interesting perspectives on how most of us see, live and breathe gender in our everyday lives.
The morning session then concluded with an enlightening panel discussion called 'Yeh gender vender kya hai' with Shivani Kapoor, LSR professor, moderating the panel of Dr. Nivedita Menon (renowned feminist and professor at JNU), Dr. Rebecca Reichmann Tavares (UN Women's Representative for India, Bhutan, Maldives and Sri Lanka) and Sunita Dhar (Chairperson, Jagori). Each speaker approached the question in different ways – speaking of how urban governance and policy planning is effecting women and creating gendered spaces to problematizing notions of gender, social constructions, masculinity and femininity. (Check our liveblog for more details)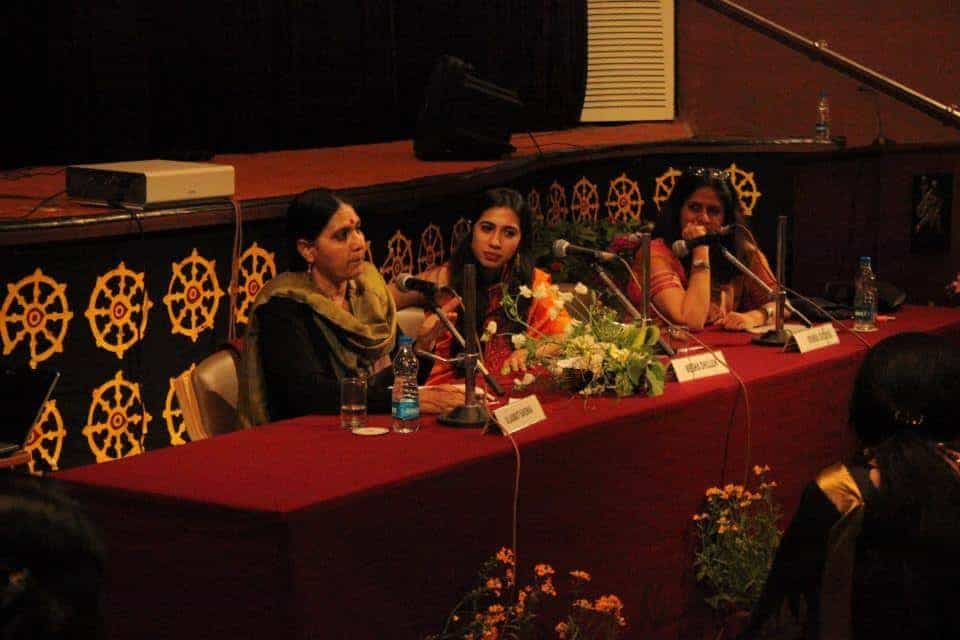 The afternoon session started with a panel discussion with Vrinda Grover (human rights lawyer and women's rights advocate) and Jagmati Sanghwan (AIDWA) moderated by LSR Professor Megha Dhillon. They 'Unpacked' the Bill of Rights given by the Justice Verma committee and spoke of their own experiences of working with the gendered and obviously patriarchal Indian state.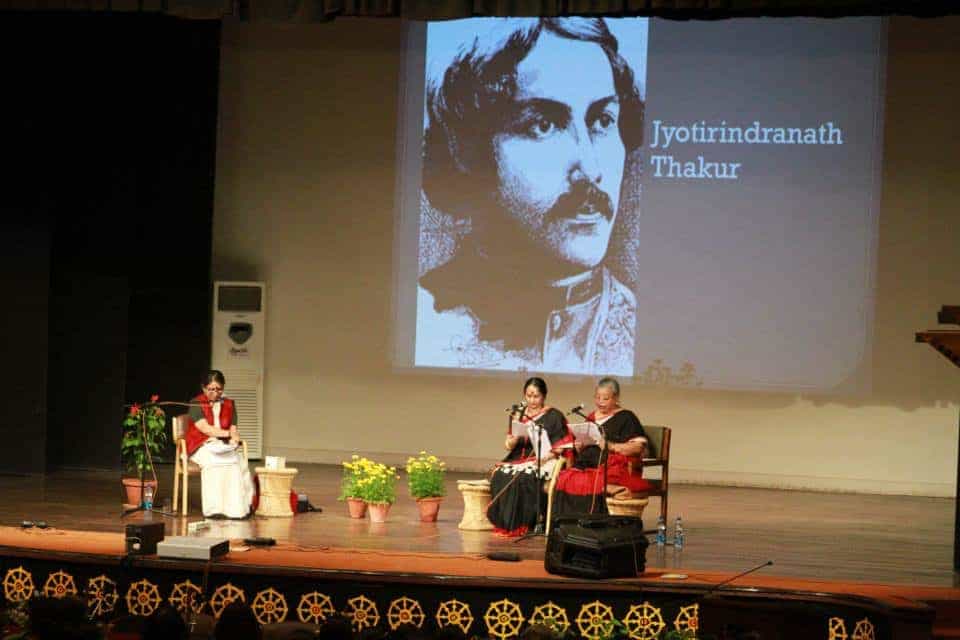 The day ended with a multi media experience in the form of a musical reading of Jorasanko – a book by Aruna Chakravarty on influential women in the Tagore Household. The reading focused specifically on the lives of Jnanandini and Kadambari Debi, and ended with the tragic suicide of the latter, who was also the first person to recognize Rabindranath Tagore's flare for poetry.