Mika Singh performed at Kirori Mal College's annual fest Renaissance 2014 on the 4th of March.
But as expected, Mika was a total crowd pleaser. He started the concert with 'Mast Kalandar' and went on to sing all his hit numbers like 'Gandi Baat' and 'Saavan Mein Lag Gai Aag'. Like always, he wore sun glasses even after dusk and was completely in his loud Punjabi element. He inculcated the college name in all of his songs and sang medleys instead of full songs. The crowd merrily danced throughout the concert.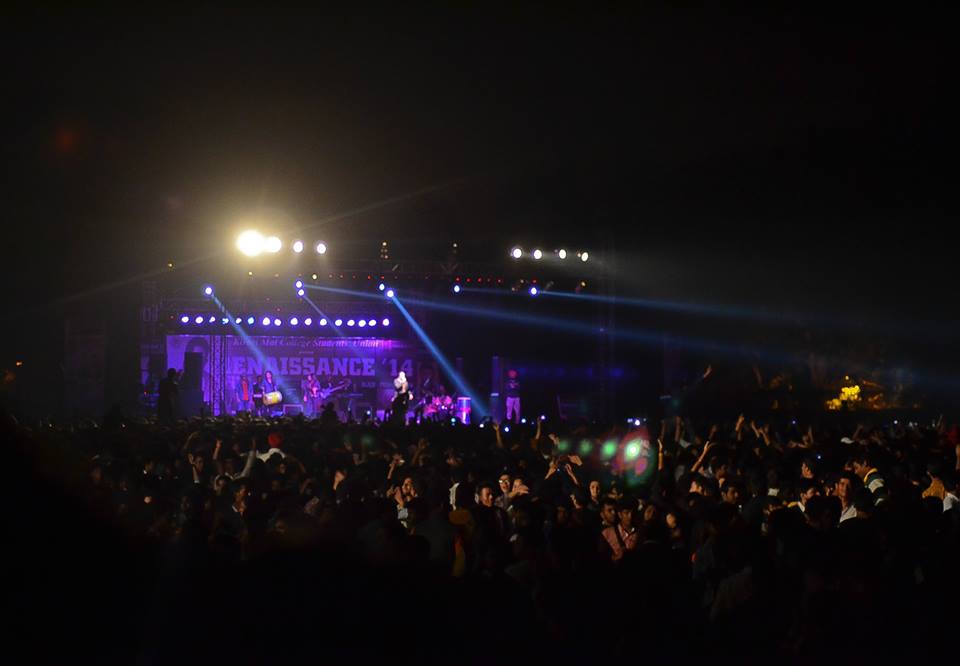 Like every other guest night, people poured in and every inch of the ground was covered and the star performer was fashionably late. Security was lax and not even ID cards were checked before granting entry. However, the organisers did have special enclosures for girls to ensure their safety. Even while the concert was on, pepper spray was sprayed in several areas which had people running helter-skelter with burning noses and teary eyes. The rowdy crowd eventually got to him too and he started asking people around the stage to move back. People took off their shirts and flung them in the air towards the stage, threw bottles and even rocks. Mika scolded quite a few students for acting in an inappropriate manner and for being disrespectful. He even discouraged smoking.
However, the concert in itself was a success, the sound system was great and the crowd enjoyed a great deal.
Image Credit: Sakshi Jaiswal