Third day's the charm, right? It so was. Farhan Akhtar and Vidya Balan made it to Shri Ram College of Commerce on 26th February to promote their upcoming movie Shaadi ke side effects. Keeping the information to themselves until the very day, the Dramatics society of SRCC restricted the entry to SRites only.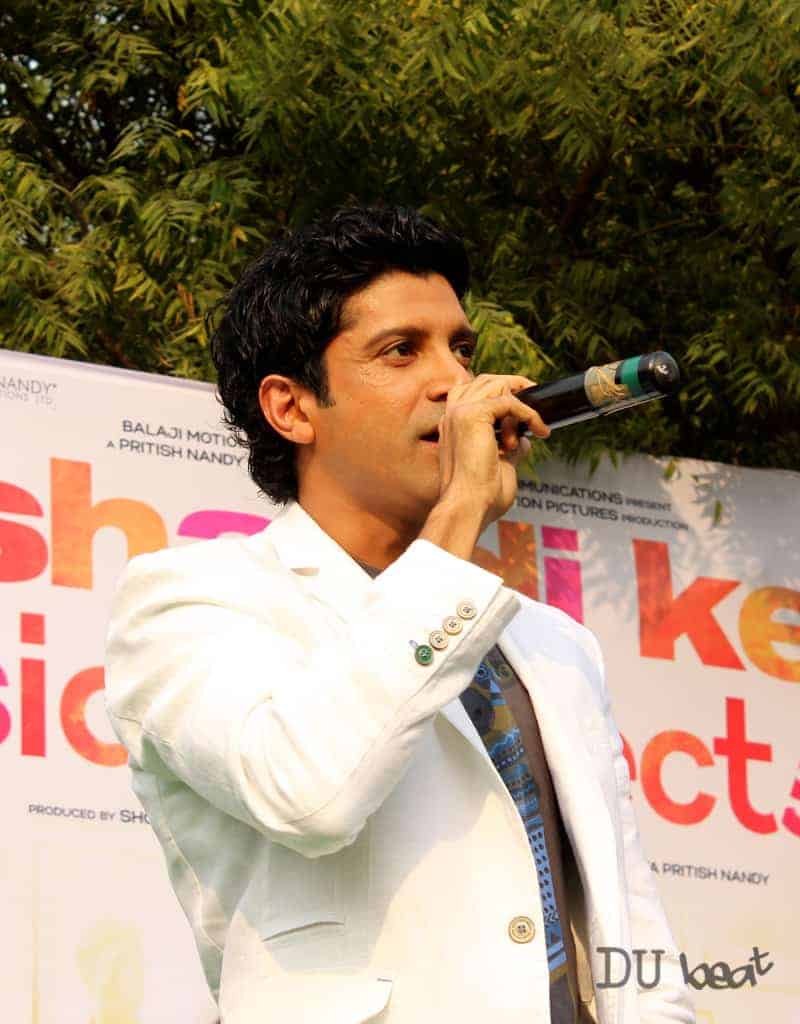 After watching the SRCC's in-house stage production, "Black comedy", people proceeded to behold their favorite stars and a huge gathering of more than fifteen hundred students was witnessed in the parking area of the college. The event which was scheduled to begin at 1:15, began around 4:00pm, making the crowd wane a little. In order to keep the constant booing of the crowd at bay, the organizers played songs of Honey Singh at full volume making few dance and few giddy.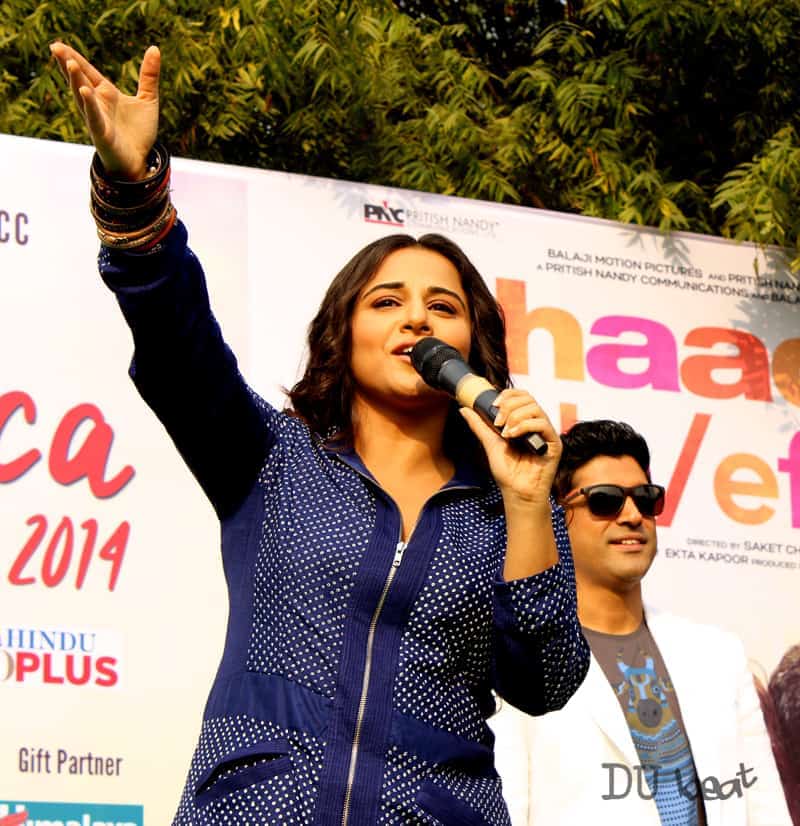 When the duo arrived at last, the two and hour wait was completely worth it. While Vidya looked refreshing and addressed the crowd with her beautiful smile, Farhan made the crowd specially girls go week in the knees with his deep sensuous voice. They threw out CDs of the movie to the crowd and interacted with them for about ten minutes. Signing off, Farhan recited the poem from "Zindagi na Milegi Doobara" while Vidya waived and thanked the gathering for having them there.
Image Credit: Mehr Gill for DU Beat