Glitz, the Fashion Society of Kamala Nehru College organised its Fashion Show Competition on 19th February – the first day of Ullas 2014.
A total of eight teams (seven competitive and one non-competitive team) took part in the competition. The judges for the event were; Ritu Singh, an eminent personality in fashion world, Suhail Kohli, who has worked with Swapnil Shinde and Kakoli C. Mehra, who started as a Custom Designer for Mr. Steven Segal, crowned as Miss Kanchenjunga i.e. Miss North Bengal in 1993.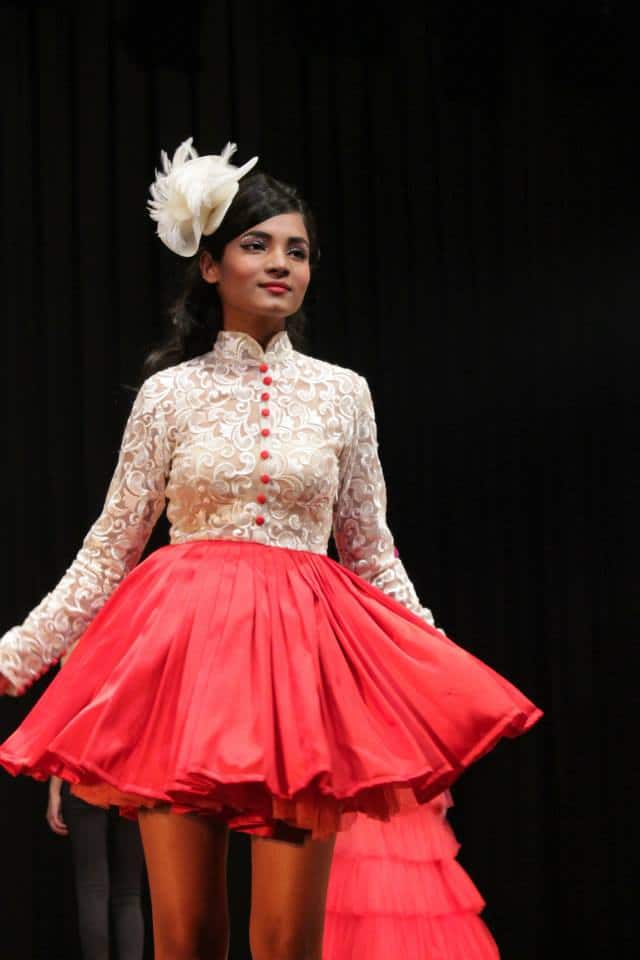 The event commenced with the performance of Style Brokers, the Fashion Society of Deshbandhu College, followed by the performance of iVogue- the Fashion Society of Sri Guru Gobind Singh College of Commerce. Each college was given a time limit of 10-12 minutes. Members from the organizing society say "Fashion is not something that exists in the dresses. It is in the sky. Fashion never dies."
The award for the Best Wardrobe was given to Maitreyi College. The best model in the female and male category, were Shivani and Mayank from CVS respectively. The first prize was bagged by Prophecy- Fashion Society of Lady Irwin College and the second prize went to Maitreyi College.
Image Credit: Abhinav Arora for DU Beat
Full coverage of Ullas 2014 | See pictures of Ullas 2014 on our Facebook album