Gargi's Annual Cultural Fest Reverie 2014 started on a high note. The first day is on it's close and the energy is palpable. One of its most awaited events, Nivacanna- the theatre fest saw participation from all over the university. 24 teams contested the prelims and following four made it to the finals:
Dyal Singh College- Mumtaz Bhai Patangwale
Shri Ram College Of Commerce- Black Comedy
Ramjas College- The Private Ear
Shaheed Bhagat Singh(evening): The Darkroom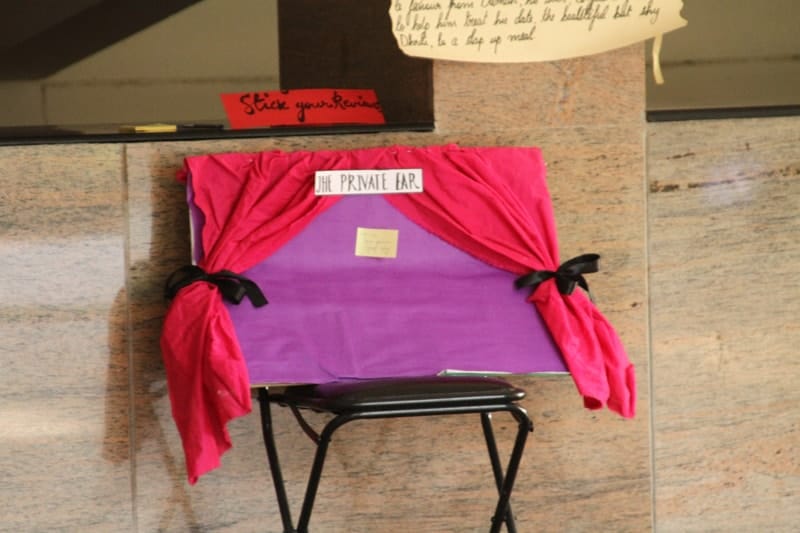 The top four teams along with Gargi (non competitive- Blind Spot), performed to a packed auditorium. The judges for the event were Ms. Vidya Das Arora, Ms. Vani Vyas and Mr. Neel Chaudhari.
Although the audience's reaction was testimony to how well prepared each team was, Ramjas' The Private Ear walked away with the first prize. Black Comedy (SRCC) won the second best play. The best actor was shared by Kabir Ahmad (SRCC) and Dhruv Sirohi (Ramjas). SRCC's Black Comedy also won the award for Best Direction. Mr. Gagan Arora, Shaheed Bhagat Singh (evening) received a special mention for his outstanding acting abilities.
Gagan had the following to say, "The event was superb. Very well organized and managed. Each team was pretty good but I personally found SRCC's Black Comedy the best."
Catch live updates from Reverie 2014 here | Visit the Reverie 2014 Facebook Album here