The students of Ramjas College stood their ground in a strike organised by the Students Union of the college on Tuesday, 28th January 2014. Over 800 students turned up for the strike in a direct attack on the College Principal, Dr. Rajendra Prasad.
The protest demanded a financial enquiry and transparency of college funds. "They get 2 crore rupees and all they make is a staff room, this is not the college's money, it's ours!" said a participant of the strike. We weren't able to confirm the allegation independently.
Bisham Swami, President of Ramjas College says, "They get Rs. 20,000 from the college canteen as rent, yet they don't provide us any funds for our college fest, where does all this money go? When asked for more information about this money all the principal gives us is a balance sheet which is just not enough."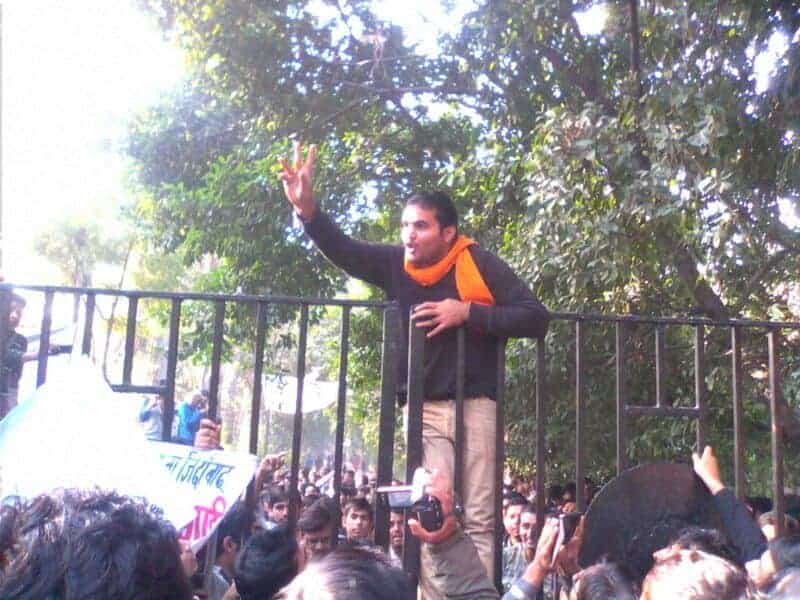 All students crowded the front gate of the college shouting slogans and asking for their demands to be fulfilled. Students were also seen trying to climb the college gate to get inside. All this also effected classes, as most batches suspended classes for the day. However, classes were commenced soon outside the college at tea stalls and Delhi School of Economics for some of the departments.
Demands that the students put up were proper funds for fests, transparency of funds, a financial enquiry into this matter and equal representation to be given to students of the college in all committees being made. After hours of standing outside the college and serious discussions with the college principal the students union emerged successful when the principal succumbed to their demands and accepted them. The President said, "We have broken down a 27 year old tyranny; 29th January will see Ramjas' first General Body Meeting".
The college authority remained unavailable for comment on this matter.