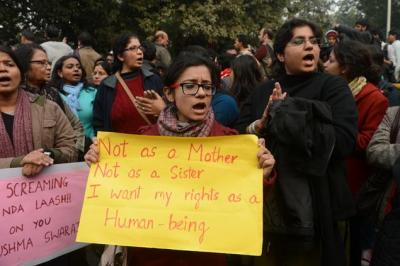 In the light of the horrific events that took place in New Delhi, causing it to earn the shameful title of the Rape capital of India, many protests and marches were organized to fight against the injustices faced by women across the nation. Keeping this in mind, an organization called Satyameva Jayate has been launched as a vehicle to give a voice to such women across the country. Not to be confused with the TV show of the same name, this organization aims at reaching out to the masses and giving a chance to women who have faced abuse in any form.
Satyameva Jayate is looking for women who are willing to narrate the story of their life and struggles. These stories are meant to deal with a woman's daily life and the ordeals she faces in the Indian society. The privacy of the person who sends in the story will be respected, and the security of the bold women who are willing to open up to the public is of utmost importance. The organization is keen on taking the necessary steps in ensuring the safety of the participants as well as keeping the identity of the writers under wraps.
Send in your story to [email protected]. Even one story could be a stepping-stone for a revolution leading to much needed change.